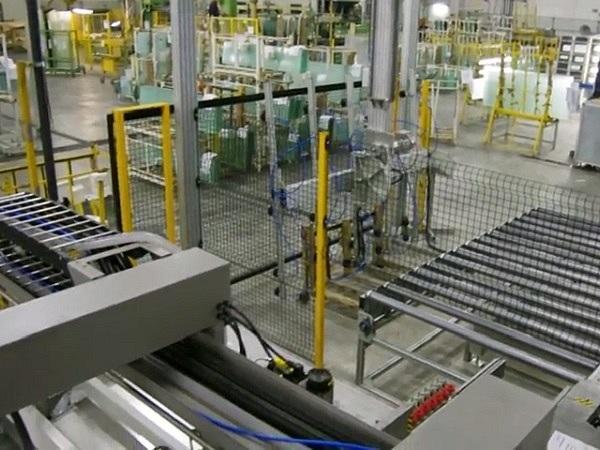 Photo source
www.schiattiangelosrl.com
Here is an example of Schiatti Angelo's line of fully automatic double edgers.
There is a much talk about Industry 4.0 and Smart Manufacturing: the "fourth Industrial revolution", made possible to the increasingly widespread use of data and information, computational technologies, components and fully digitalized and connected systems.
Here is an example of how Schiatti Angelo has met the new demands: a fully automatic double edging line composed of glass loader, first double edger for the simultaneous processing of two side of the glass, transfer table, second double edger for the processing of the two remaining sides, washer and glass unloader.
The PLC, provided with a specific programme and with an easy and intuitive human-machine interface, allows the interconnection to the factory computer system and remotely data uploading, data collection and automated integration with the logistic factory system and/or other machines of the production cycle.
All the collected data are used for different purposes:
Real time alert on drift process
Predictive maintenance
Historical data
The data collected during the production operations allow the user to process analyzes to improve performance and quality.
We at Schiatti Angelo are aware of the importance of these improvements and we're ready to meeting this challenge!
Schiatti Angelo s.r.l.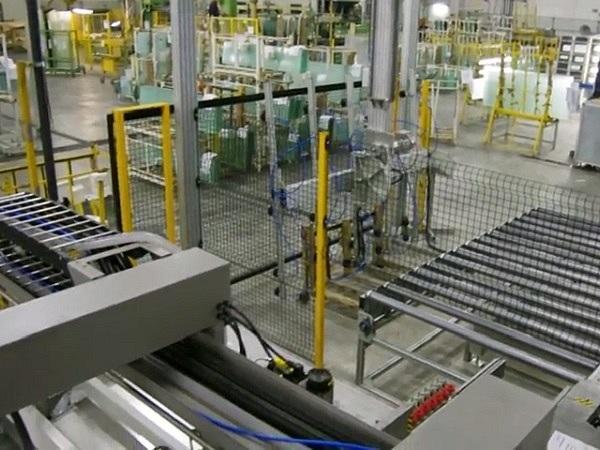 600
450
www.schiattiangelosrl.com
2018-02-27T08:00:00
Industry 4.0 and Smart Manufacturing - Angelo Schiatti
glassonweb.com