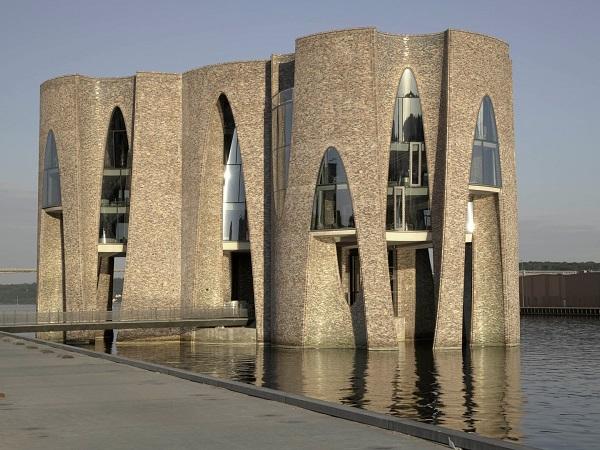 Photo source
Anders Sune Berg / ©2018 Olafur Eliasson
Inaugurated on June 9, 2018, the Vejle Fjordenhus ('Fjord house') is artist Olafur Eliasson's first building.
Housing the headquarters of investment company Kirk Kapital, the brick and glass building was designed as a total work of art, with lighting and furniture specially created by Eliasson.
Inspired by nature, the Vejle Fjordenhus has its foundation in the water, and the project forms a connection between Vejle Fjord and Vejle's city centre.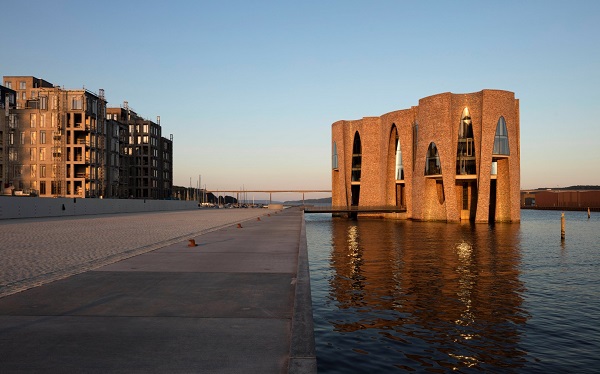 Formed by four connected cylinders, the fortress-like building rises to a height of 28 metres, with carvings made in the facades to allow for huge double-curved windows to let the light in.
Guardian Glass supplied its all-season solution, Guardian SunGuard® High Performance Neutral 60/40 coated glass, providing a combination of solar control and thermal insulation. This glass was chosen by Olafur Eliasson for both its stunning aesthetics and the challenging curved glazing shapes of the project.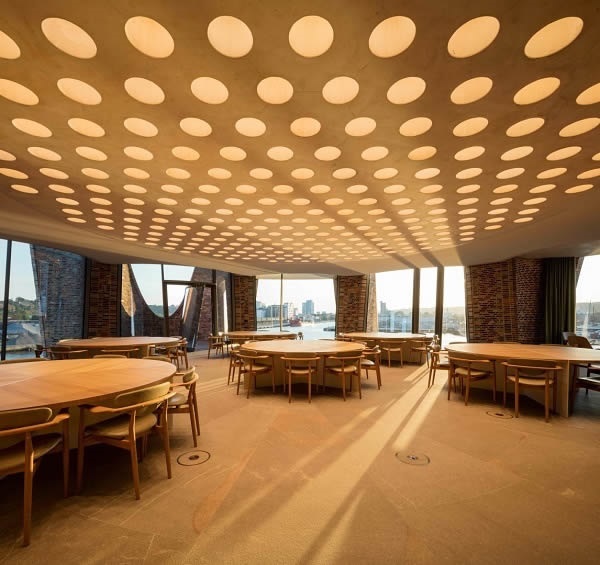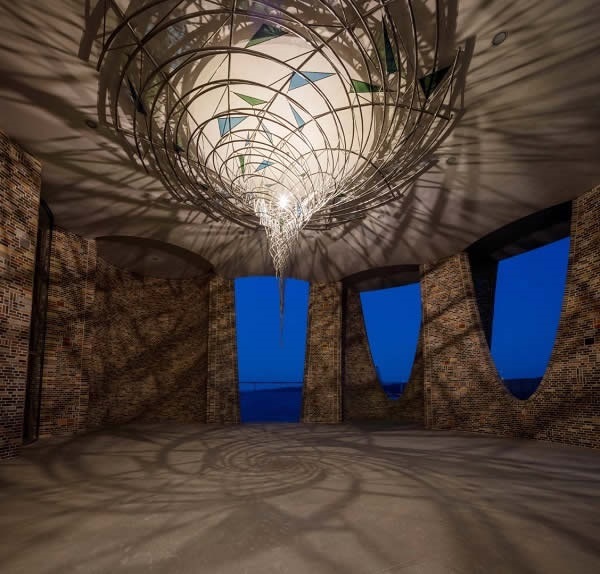 COUNTRY: Denmark
CITY: Vejle
ARCHITECT(S): Olafur Eliasson
GLASS PROCESSOR(S): Glasbiegerei Döring GmbH
CLADDER(S): Waagner-Biro Stahlbau AG
PRODUCT(S)
600
450
www.guardian-inspiration.com
2018-08-10T08:30:00
Guardian Glass Project: Fjordenhus
glassonweb.com