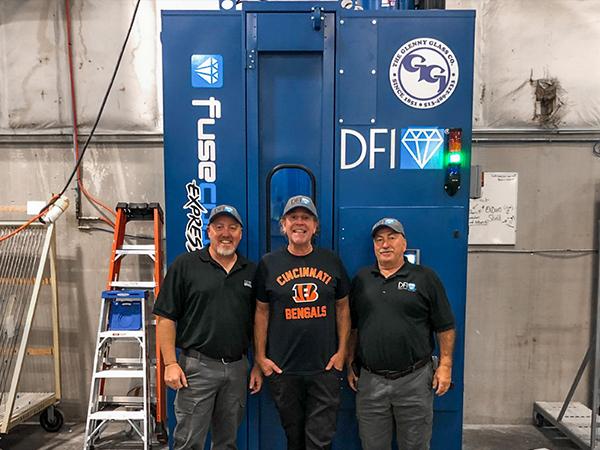 Photo source
Diamon-Fusion International, Inc.
Glenny Glass is excited to announce the addition of Diamon-Fusion® easy-clean coating on their architectural glass.
Today, Diamon-Fusion International (DFI), announced that Glenny Glass added Diamon-Fusion® protective coating and the FuseCube™ Express to their line of fabrication products. After researching all the protective glass coatings available on the market, Glenny chose to use Diamon-Fusion® as it offers the highest quality protective coating and application process in the industry.
The coating is applied through the FuseCube™ Express via a proprietary chemical vapor deposition (CVD) process that fully treats both sides of the glass at no additional charge. In addition to providing double-sided protection, the Diamon-Fusion® coating also comes with a lifetime warranty on all residential surfaces, which can be registered on DFI's website.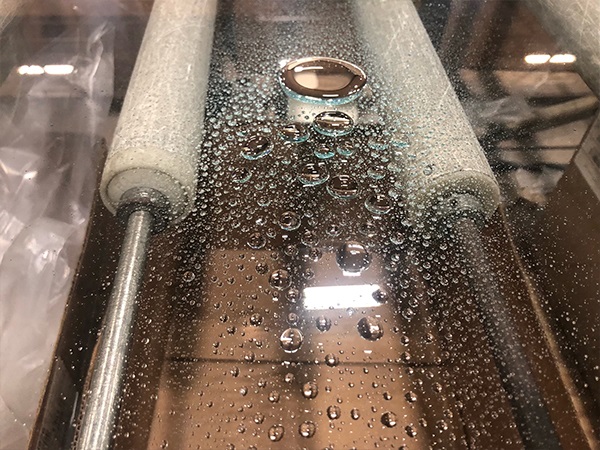 "Diamon-Fusion® protective coating truly is a superior product on the market: two-step patented coating, lifetime warranty, instant dry time, and of course the dual-sided application from the FuseCube™ Express. This is a great opportunity to provide a value-added product to our customers." - Braxton Smith, Owner
William Glenny founded the Wm. Glenny Company in 1851 in Cincinnati, Ohio. Since its inception, the Company has grown to over 95 employees (operating two shifts) and is now located in a 107,000 square foot, state of the art facility in Milford, Ohio. Additionally, an adjacent 12,000 square foot building was added in 2012 which houses the Company's Decorative Glass Division.
For more information about Glenny Glass Co. or Diamon-Fusion International, please visit www.glennyglass.com or www.dfisolutions.com, respectively.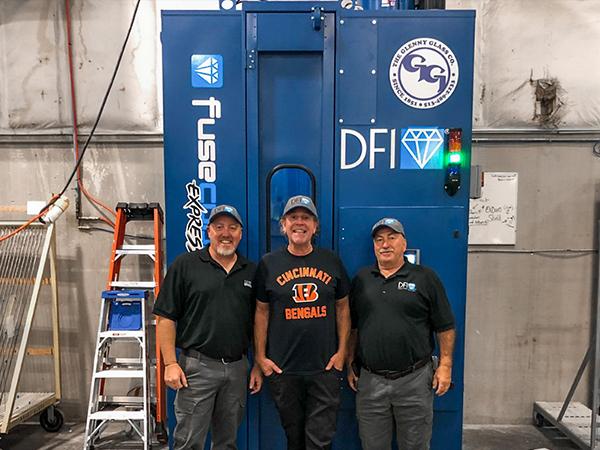 600
450
Diamon-Fusion International, Inc.
2022-11-11T11:58:00
Glenny Glass Adds Diamon-Fusion® and the FuseCube™ Express
glassonweb.com