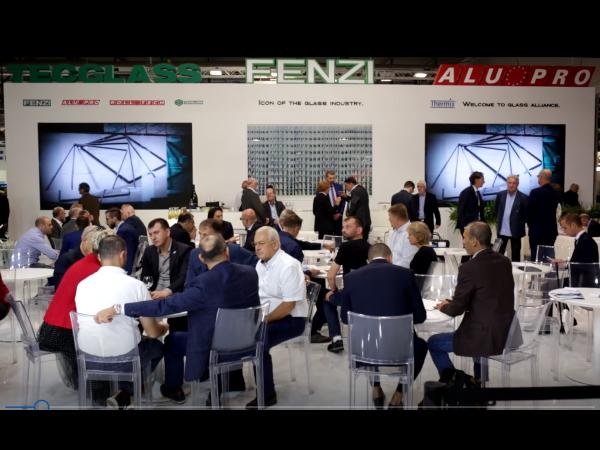 Photo source
www.fenzigroup.com
A year of change and global achievements. Together with all of you.
The year 2019 was packed with exhibitions, events and innovations. A whole year of accomplishments led the Group's products to be prized in every corner of the world. This successful record fills us with satisfaction and drives us to create increasingly innovative solutions so we can be the best possible partner for the international glass industry.
Bringing the Thermix® brand into the Group was one of the year's key achievements. The acquisition amplifies the array of warm technologies available for the production of all kinds of high-performance insulating glass. Inclusion of Thermix® in the Alu Pro product line was enthusiastically welcomed by our clients, demonstrating the validity of the Group's strategy.
"Our products are focused on a specific market and offer a diversified yet targeted product array", stated Alessandro Fenzi, the Group's CEO, who went on to say: "This is our specialization, one that has become our distinctive signature in all fields of business. Thanks to a highly qualified team and working groups, we are able to deliver a unique line of products with different characteristics and materials that combine ultra-high performance with extreme practicality of use. This is what has determined our leadership position in the industry, making us a Group that caters to the needs of the entire glass sector. Growth in all areas drove our decision to invest in all of our locations to enhance our market presence and our technological product line."
Major investments are already at an advanced stage, beginning with the Group's Italian headquarters: "We have launched new projects that involve the company at all levels. We will see the first results starting in 2020 for the next three years. Those new projects cover all the business units to continue on the path of innovation with all of our products. We want to combine the continuous improvement of the productivity and efficiency of our plants, and the attention for innovation of our R&D to fully satisfy market increasing demand for high quality. - according to Matteo Padovan, CEO of Fenzi Italia - We are also exploring new markets, both geographical and products, which represent really ambitious challenges in a competitive industry such as the glass sector, but where our Group has the will and the strength to be always at the forefront," he continued.
Fenzi sealants are also star actors in China. Specifically, sales of the Butylver-Thiover 'perfect pair' and warm edge spacers increased throughout 2019, resulting in top-level sales, alongside the Duralux range of protective mirror coatings, as leaders in the Asian market.
Stefano Pozzi, Managing Director of Fenzi China Paints and Sealants Company Limited, confirms the trend: "Again this year, all of the business units showed positive results, with warm edge products making a major contribution, thanks to their high level of performance that allowed us to considerably strengthen our position and gain a substantial market share, despite the generally fierce competitive conditions. Every day we manage to hold our ground against local competitors by leveraging superior levels of innovation, support, quality and our in-depth knowledge of the real needs of a very diversified and discriminating clientele, that will show its appreciation once again also during the next edition of China Glass".
In 2019, the Group also launched its decorative paints in new markets: Dubai, Mexico and São Paulo were only the first legs in a journey that ended with the leading event of the year dedicated to glass decoration technologies. In fact, the entire range of Tempver decorative enamels was center stage at Glass Print 2019. In addition to the lines for architecture and interior design, the Tempver HG line of thermoplastic paints for glass packaging, and Tempver Automotive paints were also featured.
An across-the-board launch to develop the peak potential of this business unit, explained Fabio Fenzi, head of the Group's Decorative Paints Division: "We aim to offer our clients superior products and to position ourselves as an authentic specialist in this sector, the only one that can truly offer everything needed for glass decoration. It all comes back to the impressive efforts in research and development that allow us to develop state-of-the-art paints for every need," he said.
Turning our attention to North America, from its base in Toronto, Fenzi North America offers all of Canada and the United States the same ultra-high-quality products that have made Fenzi a global leader in the industry, with special emphasis on sealants, thanks to which the Group's American branch achieved an extremely high level of penetration in all glass industry sectors in 2019, riding the wave of the extremely positive climate North America is experiencing.
"There is no doubt that both the US and Canadian markets are flourishing and continue to demonstrate an overall growth trend – observed James Rodo, Managing Director of Fenzi North America – these are good times, bolstered by significant growth in the construction industry that will carry into the coming years".
Elsewhere, Alu Pro is also massively successful in South America, where Fenzi South America has been able to fully capitalize on the great sales potential that exists in this rapidly developing region. "We are currently the primary resource for the entire sector across South America. The demand for greater levels of thermal and acoustic insulation in homes and public buildings has in fact become one of the top priorities in recent years and the Group's products support these needs in the best possible way", acknowledged Pablo Soifer, Sales Manager for Fenzi South America.
In Europe, all Fenzi business units have had more than positive feedback from the market, as evidenced by sales growth figures, new investments and new products. A perfect example is the advanced research lab and top-level mirror products manufacturing facility in Vilvoorde, in the Fenzi Belgium production plant, expanded at the beginning of the year to accommodate constantly growing production.
A highly efficient facility that once again substantiates the extensive experience Fenzi has amassed in the field of mirror products. One of the leading hubs for the glass market, Poland boasts ever-increasing production of insulating glass, positioning itself among the top window and door exporters in Europe.
And Poland is actually home to two major Glass Alliance network production centers. The enormous commercial and distribution capacity of Fenzi and Alu Pro Polska – whose integrity and trustworthiness are well-established – have allowed the Group to achieve excellent results, taking full advantage of the exceptional growth opportunities offered by the region.
Demand for quality products and a focus on energy savings is also a key factor in Russia and CIS countries, where they generate a great demand for warm edge products: "the glass and window industry of the region, also driven by the European trends, is asking for solutions that prioritize energy efficiency, as well as living comfort. Market leaders gave us very strong signals in 2019, using Chromatech Ultra and Multitech warm edge Alu Pro spacers as a priority choice, both for commercial and residential glazing. Furthermore, the considerable commercial success of Fenzi sealants, even if the local context has seen the attempt to spread unreliable products, shows us the willingness to turn to more stable and safer products" remarked Francesco Costa, Managing Director of the Group's Russian facilities.
Tecglass technology for digital printing on glass was enthusiastically welcomed by visitors and clients at all the international events it attended this year. The launch of machines capable of simplifying and optimizing printing performance on glass, new software to minimize the possibility of errors, virtual reality apps to visualize design solutions for digitally printed glass, inks developed for all kinds of applications and colors, and new collections of creative textures developed by the Spanish designers for the world of interior decor and architecture, are just some of the many innovations Tecglass rolled out in 2019. A year that propelled the company to export its products all around the world and to be an internationally-acclaimed brand. The prospects for 2020 are looking just as great.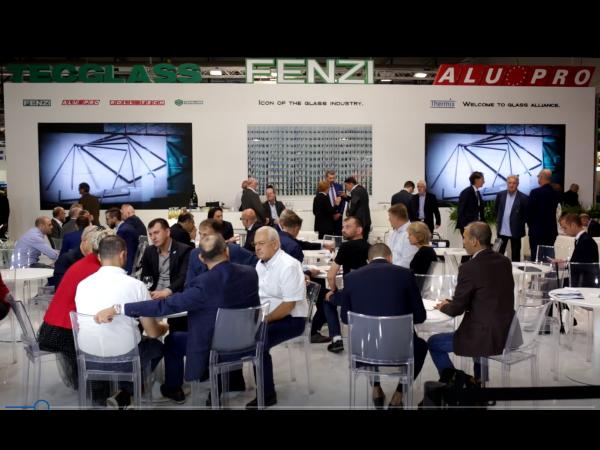 600
450
www.fenzigroup.com
2019-12-23T08:00:00
Fenzi World Tour 2019
glassonweb.com