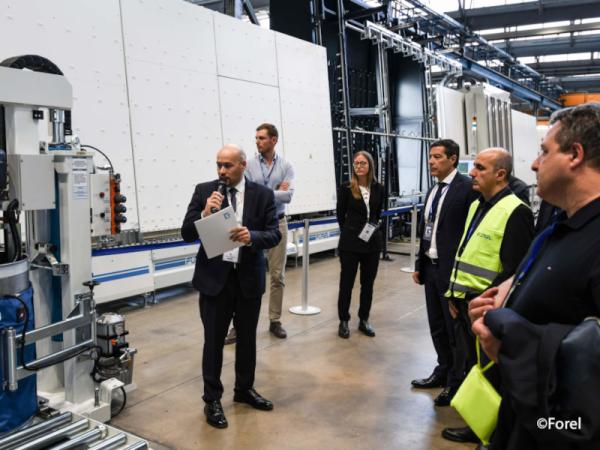 The Fenzi Group focused attention on TPS technology at the spring Glass Group meeting.
The spring Glass Group meeting was held May 25th and 26th at the Italian headquarters of Forel in Vallio di Roncade (TV).
Two days filled with debate and analysis of future opportunities for the entire sector and on the latest tech innovations developed by Italy's glass industry, in a super high-tech venue like the Forel factory. Among industry leaders participating in the event was the Fenzi Group, a main partner of Glass Group - hub of Italy's flat glass supply chain, a network that connects companies of excellence able to share competitive know-how and glass processing experience to promote innovation within the industry and develop top-quality products – with live demonstration of how TPS technology can simplify the production of high-performance IG units.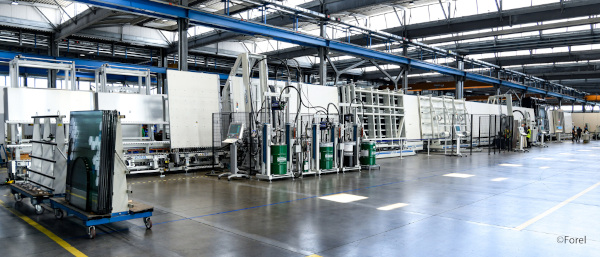 With labs for automated application of Butylver TPS using Forel technology, the key Italian players in the world of glass assembled as the Glass Group were able to appreciate the advantages Butylver TPS offers to insulating glass manufacturers.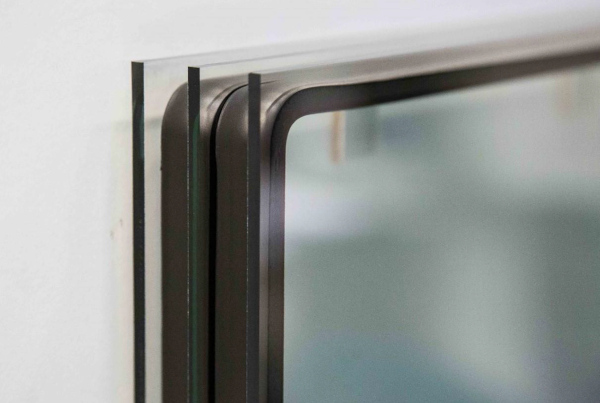 The innovative Fenzi Butylver TPS thermoplastic warm edge spacer makes it possible to produce durable ultra high-performance insulating glass units that, in addition to being aesthetically attractive, are ideal in residential buildings as well as the most sophisticated architectural projects. Fenzi thermoplastic technology ensures perfect thermal insulation, optimized materials consumption and production costs, adding significant value to the product.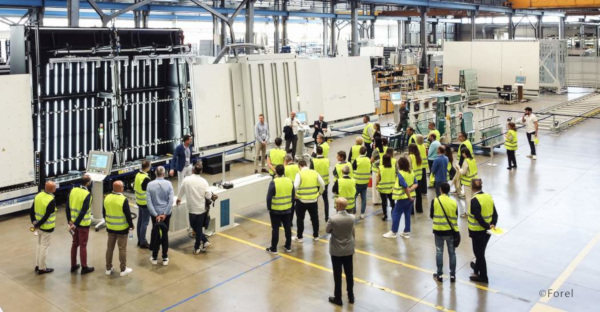 With its fast, perfect adhesion to the glass surface, Butylver TPS can guarantee extremely low thermal conduction while blocking the loss of gas and penetration of water vapor.
Butylver TPS also contributes to increasing edge stability in IG units and maximizing resistance to mechanical stressors.
By integrating three different components – spacer, desiccant and primary sealant – into a single product, Butylver TPS offers a significant leap forward in simplifying the production process and reducing warehouse management costs.
Butylver TPS was developed by the Fenzi labs to also offer the highest performance in triple- and multiple-glazed units, thanks to its absolute replicability and the absence of misalignment, and to guarantee the utmost precision and best aesthetic results in the production of insulating glass in any geometric shape whatsoever, while also relying on very highly automated application technologies.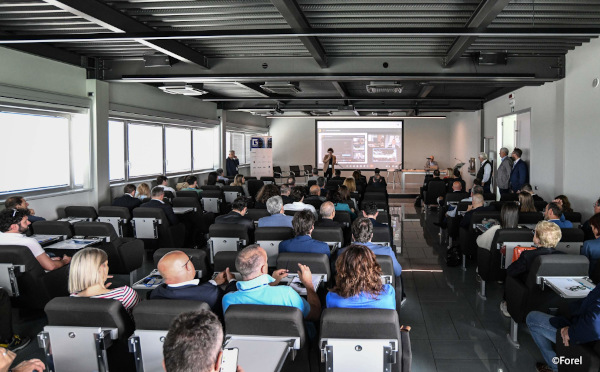 "Every day we work side-by-side with our customers to find the most innovative solutions to support those who work in the glass industry and facilitate the various types of production employed by Italy's glass industry," remarked Matteo Padovan, Managing Director of the Fenzi Group Italian Headquarters. "We would like to thank Glass Group and Forel for these two days of networking, which were crucial to make the most of the long-standing partnerships the Fenzi Group maintains with glass manufacturers and key players in Italy's supply chain, and to participate proactively in the development of the entire Italian glass industry, one of the best known and appreciated Made in Italy excellences."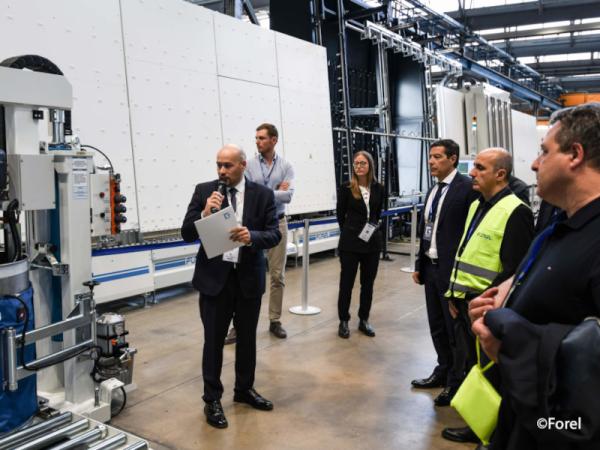 600
450
Fenzi Group
2023-06-19T10:59:40
Fenzi Group at Spring Glass Group meeting
glassonweb.com