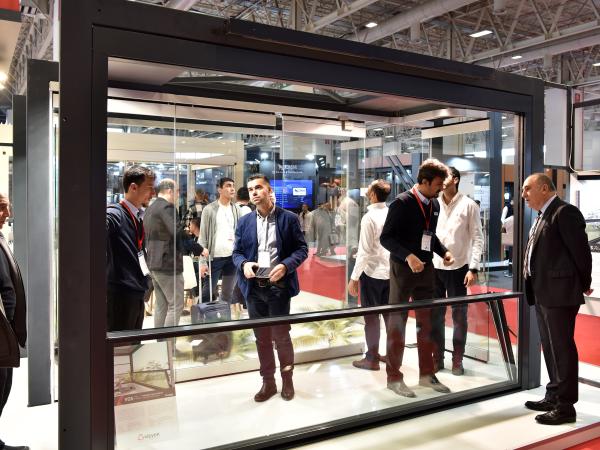 Eurasia Door, Glass and Window Fairs, will be held at Tüyap Fair and Congress Center in Büyükçekmece, Istanbul between November 11-14, 2023.
Experience the synergy of the industry's forefront at the 24th Eurasia Window, 15th Eurasia Door, and 13th Eurasia Glass fairs, converging in Istanbul from November 11 to 14, 2023, at the esteemed Tüyap Fair and Congress Center.
Organized by RX Tüyap, these fairs create an opportune setting for forging new international business connections, solidifying their position as among the largest and most esteemed industrial events in the region.
Scheduled simultaneously, the Eurasia Window, Eurasia Door, and Eurasia Glass fairs will once again unite key players in the construction industry at the Tüyap Fair and Congress Center in Istanbul. Building on the success of 2022, where the fairs welcomed a remarkable 60,128 visitors, including 13,143 international and 46,985 domestic attendees, this year's edition promises even greater engagement.
Eurasia Window Fair In its 24th iteration, the Eurasia Window Fair will assemble leading companies specializing in window manufacturing machinery and technologies, window profiles, profile manufacturing machinery, window mechanisms, window side industry, facade systems, insulation materials, raw materials, and auxiliary products. This dynamic showcase will draw tens of thousands of industry professionals from over 130 countries in decision-making roles.
Two Special Sections The Aluminum Special section will host companies in Türkiye and the Eurasia Region operating in aluminum windows, profiles, facade systems, aluminum accessories, and manufacturing machinery. Additionally, the Shading Special Section will feature prominent companies in Türkiye and the Eurasia Region specializing in shading, pergola, glass balcony, and winter garden systems, facilitating connections with over 60,000 qualified visitors from 100+ countries.
Eurasia Door Fair Celebrating its 15th edition, the Eurasia Door Fair will be a platform for manufacturers of doors, PVC, shutter systems, panels, boards, and partitions, along with door accessories and technologies, to showcase their latest products and services.
Eurasia Glass Fair The 13th edition of the Eurasia Glass Fair invites visitors to explore a myriad of glass products and applications, production-processing technologies and machinery, as well as auxiliary products and chemicals.
With over 200 industry-leading exhibitors, Halls 11, 12, 11A, and 12A await your presence in this unparalleled gathering of innovation and collaboration. Don't miss the opportunity to be a part of these transformative events shaping the future of the industry.
The fairs, which will be held at the same time, will be open for visit between 10:00 A.M. and 06.00 PM from November 11 to 13 and between 10.00 A.M. and 05:00 P.M. on November 14. 
You can visit our website for detailed information and get your online ticket now!
👉 Eurasia Door Fair: https://bit.ly/3Jvz5IV
👉 Eurasia Glass Fair: https://bit.ly/3Pvu4E3
👉 Eurasia Window Fair: https://bit.ly/43Wnr1U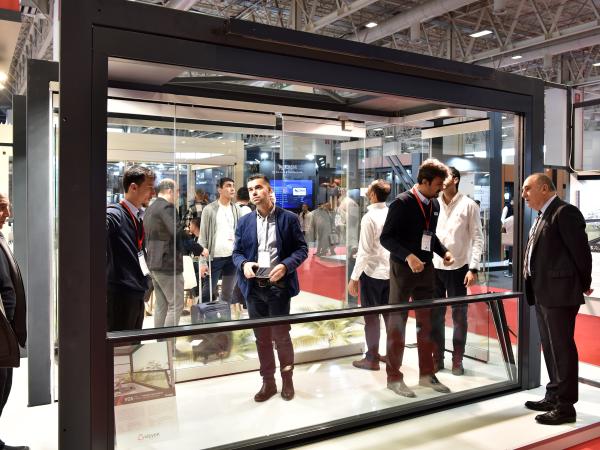 600
450
Eurasia glass fair
2023-11-10T16:25:45
Eurasia Window, Door, and Glass Fairs Commence on November 11th
glassonweb.com