Others also read
Embarking on a journey of innovation and design at GlassTech & Fenestration Asia 2023 within the esteemed BAU Network!
The game-changer shatterproof mirror
CMS electa is the new 3- or 4-axis CNC machining center for processing flat glass, whether thick, thin, laminated or bulletproof.
Read more about the company and watch the interview at Step Change 2023 Base Camp in June.
Şişecam, a global player in the fields of glass and chemicals, is celebrating its 88th year anniversary.
eLstar Dynamics on episode #11 of Step Change 2023 series, presenting their technologies.
NEWS RELATED PRODUCTS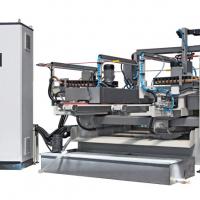 Officina Meccanica Schiatti Angelo S.r.l.