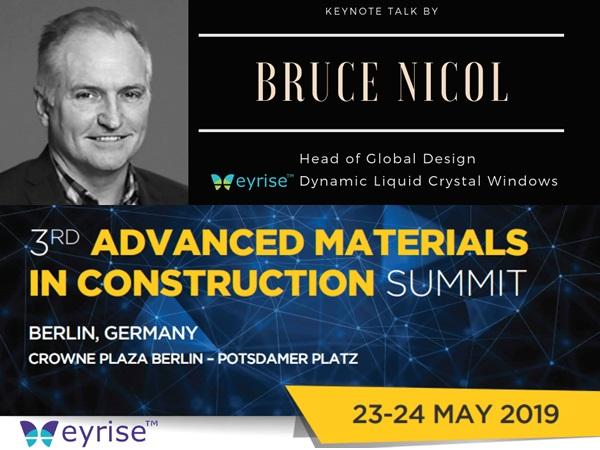 Photo source
www.eyrise.com
Our own Bruce Nicol was a keynote speaker at the Advanced Materials In Construction Summit in Berlin. Luxatia International presented this amazing collection of people and our very own Bruce Nicol was there.
The talk was May 23-24th at Crowne Plaza Hotels & Resorts in Berlin. He was able to introduce a room full of architects about the benefits of eyrise switchable glass.
Michael Grund, Head of Business Transformation at Merck KGaA, gave a keynote talk at Massivbau 2019.
Over 200 architects, facade designers, building designers, and engineers filled the main conference hall in the MERCK Innovation Center in Darmstadt, Germany. Michael Grund kicked off the event demonstrating eyrise™ dynamic glass.
Univ.-Prof. Dr.-Ing. Carl-Alexander Graubner has put together the event over the past several years to great success. Its purpose is to bring people together within the construction field and share knowledge and information with one another.
"We have had several large projects and partnerships come out of our previous years' events.  We have no doubt that this year will be the same" Prof. Graubner said.
"I always enjoy watching the look on architects faces when they see our eyrise™ Dynamic Liquid Crystal Glass for the first time." Michael Grund said.  "I love seeing that spark of creativity when people realize what they can do with eyrise dynamic windows."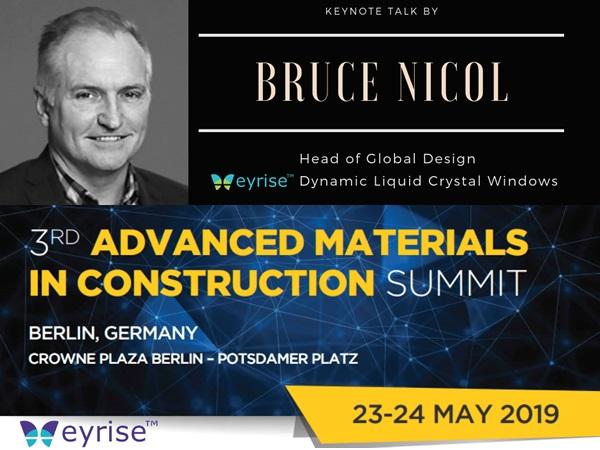 600
450
www.eyrise.com
2019-05-30T12:00:00
Bruce Nicol's successful talk at Advanced Materials In Construction Summit
glassonweb.com