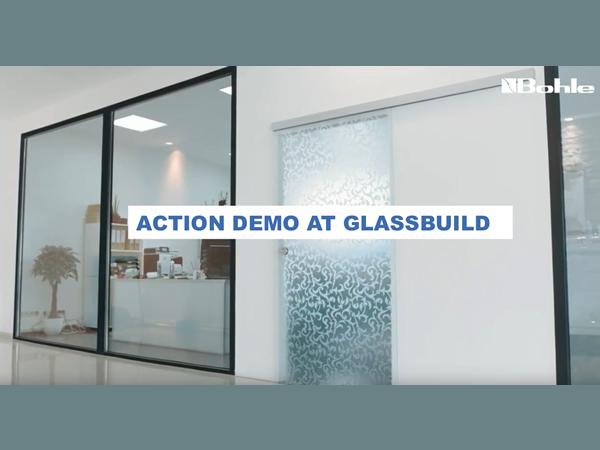 Photo source
bohle-america.com
In the booth and on the big stage, Bohle will have plenty of action demonstrations to show in Atlanta
GlassBuild America is quickly approaching and one of the most popular experiences at the show is the ability to see products and services in action. Bohle America will be very prominent in this regard with plenty of opportunities to get "hands on" with several product lines.
The Action Demo
Bohle America will take center stage at the largest glass, window, and door show on Tuesday September 17th with a session on the Division 10/Interior Glass Slider Installation. Bohle America will be showing and assembling the Glass Sliding Door System of the new generation: Master Track FT. Attendees will see how this revolutionary interior system easily installs & stands out w/patented dampers, unique roller units & much more. This demonstration is held in the demonstration area booth #4015.
Bohle America Booth Activities
Inside the Bohle America exhibit at #2025 will be constant on-demand demonstrations of the wide range of products that Bohle manufactures and supplies for the glass and glazing professional. Two of the many products that will be on display will be:
Aqua Drill Power+
Experienced users know what happens if something goes wrong while drilling tiles or granite plates: frustration, loss of time, additional costs. Nevertheless, this can all be avoided with the right equipment. The Aqua Drill Power+ cordless wet drilling machine from Bohle has everything you need to drill through the hardest materials quickly and, most importantly, break-proof. Above all, two factors are decisive for break-proof drilling results: firstly, to keep temperatures low and secondly to exert as little pressure as possible.
Aqua Drill Power+ does it all. The permanent water supply and drainage enable optimum cooling, and the diamond drilling tools used guarantee maximum abrasion with minimum contact pressure. In combination with a drilling aid, which is available in three different versions, Aqua Drill Power+ achieves trend-setting drilling comfort and full control when applying the drill, without undesired movement of the device.
With a torque of 60 Nm and the highest speed currently available on the market – that is 3,800 rpm. – the power pack knows no natural limits. The result is surprisingly quick and break-proof drilling as well as clean and contamination-free drilling. In addition, Aqua Drill Power+ proves flexible: The machine can either be used for wet drilling or for impact drilling or screwing applications.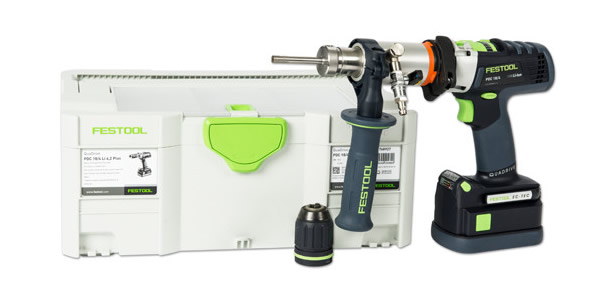 UV Bonding
For over 25 years Bohle has been known as the world's leading manufacturer and supplier of UV bonding adhesives, UV lights, fixation devices and bonding showcase hardware. Attendees at GlassBuild will have the opportunity to gain an understanding and knowledge of the correct method for UV bonding glass to glass and glass to metal and as well as gaining competency and confidence to pursue this complex yet highly lucrative glass furniture process. High quality, optically clear and bubble free bonds that are void of delamination are possible every time with the correct technique.
Bohle will also have specific UV Bonding seminars at its Charlotte, NC location in October.
Bohle America will have plenty of staff on hand at the show to answer any of your glass and hardware supply needs.
For more information on Bohle America- please visit www.Bohle-America.com
GlassBuild America will be held September 17-19 in Atlanta, GA., USA. For more information on the show or to register- please visit www.GlassBuild.com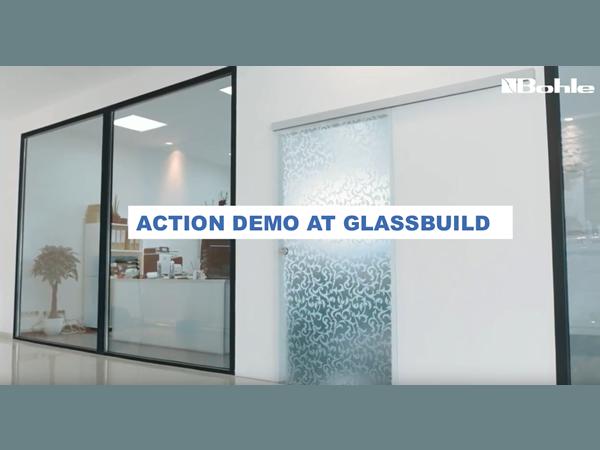 600
450
Bohle America
2019-09-02T11:20:00
Bohle America with ACTION DEMOS everywhere at GlassBuild
glassonweb.com