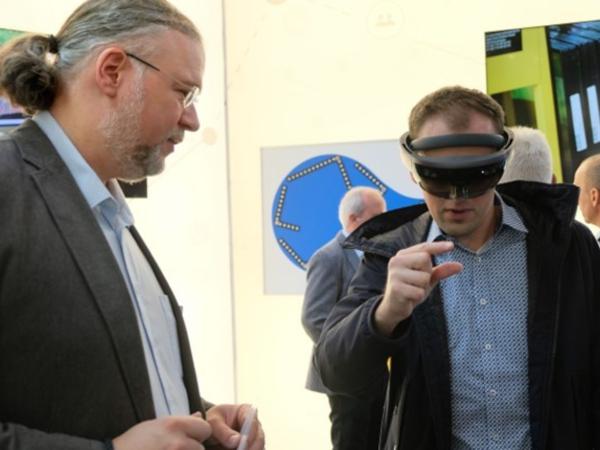 Photo source
A+W Software
The new innovative A+W systems met with lively interest.
The organizers of glasstec 2022 speak of a 'successful restart'. The A+W trade fair team can fully endorse this, explains A+W Clarity COO Dennis Tiegs: "The visitors came from all over the world, including many decision-makers. Our entire trade fair team worked together superbly and advised all visitors promptly. It was a real team effort - a big thank you for that again from my side!"
With 936 exhibitors from 47 countries and 30,000 visitors from 119 countries, this year's glasstec was not able to match the figures of the pre-Corona fairs, but in view of the still tense situation this is still a respectable result. "As a presence trade fair, glasstec enables an intensive exchange of experience and transfer of knowledge on a global level in a uniquely concentrated form, as well as an incomparable density of innovations and solutions", sums up Erhard Wienkamp, Managing Director of Messe Düsseldorf GmbH. This is undoubtedly true.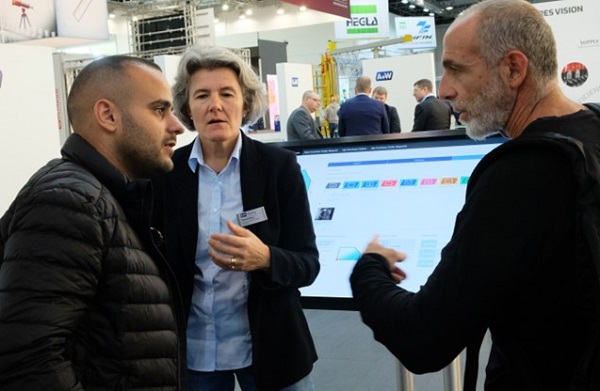 More than 75 percent of the trade visitors came to Düsseldorf from abroad. This means that the proportion of international guests continues to be at a very high level and confirms the leading global position of glasstec for the industry in the "International Year of Glass". The very high proportion of executives involved in investment decisions, also at 75 percent, underlines the high quality of the fair. Overall, visitors were highly satisfied with the range of products and services at glasstec.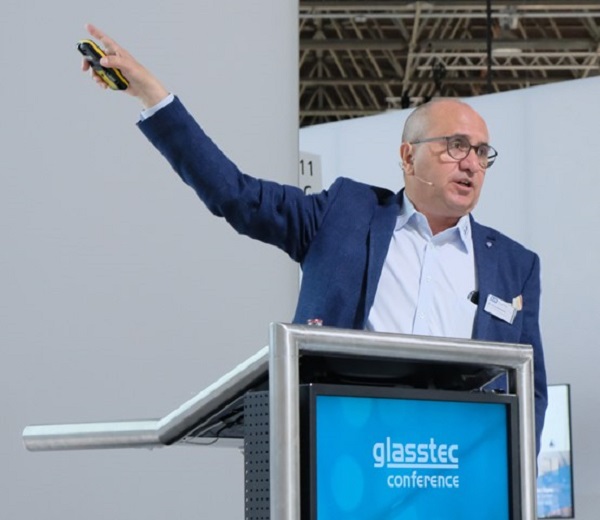 This tendency also corresponds to the experience of the A+W colleagues at our trade fair booth. A+W CEO Peter Dixen: "We had visitors from all continents, not quite as many as in 2018, but many managers. We are still busy with the evaluation, but in any case we were able to create many leads."
At the A+W trade fair booth, the new innovative A+W systems such as A+W Smart Factory, A+W iShape, A+W Smart Companion, A+W Smart Shower and A+W iQuote in particular met with lively interest, but the first insights into the world of augmented reality (AR) also fascinated visitors.
Not to be forgotten: Our involvement in the glasstec conference, which we supported with several lectures, partly together with the VDMA, by Klaus Mühlhans and Thomas Häuser. "There was a great response here to the openly demonstrated cooperation in partnership between many otherwise competing market partners, which has led to the first presentable, standardised interfaces",  explains Klaus Mühlhans.
The next glasstec will take place in Düsseldorf from 22 - 25 October 2024.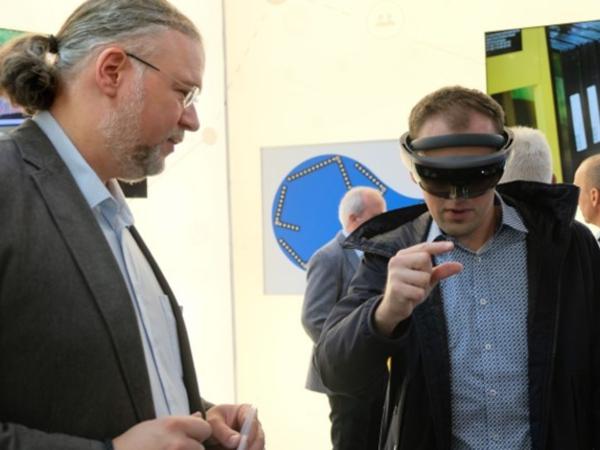 600
450
A+W Software
2022-10-07T11:28:03
A+W Software: Finally glasstec is back!
glassonweb.com