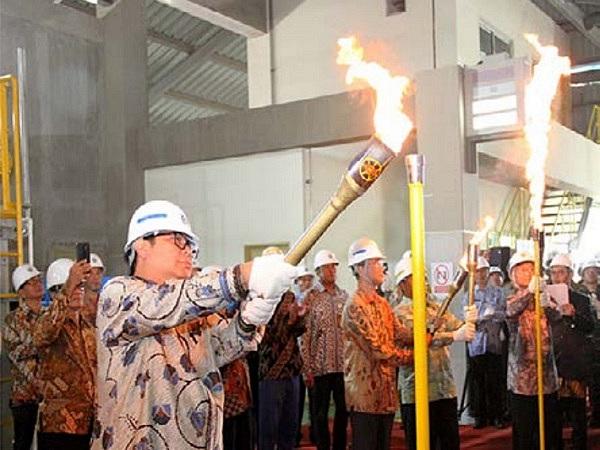 Photo source
Airlangga Hartarto, Minister of Industry and Company Management "Heating-Up" for C2 Furnace in Cikampek, West Java | Photo: www.amfg.co.id
PT Asahimas Flat Glass Tbk (Company), flat and automotive glass manufacturer in Indonesia, notify that it has inaugurated of Flat Glass Plant in Cikampek, on February 18th, 2019.
The inauguration was performed by Indonesian Minister of Industry, Mr. Airlangga Hartarto, along with West Java Vice Governor, Mr. Uu Ruzhanul Ulum, Karawang Regional Head, Head of Government of Karawang Regency and their staff.
In addition, the ceremony was also attended by other Stakeholders such as representatives from AGC Inc., Japan, PT Rodamas, Bankers, Conctractors and Suppliers. During the ceremony, the Furnace Firing (heating-up) was also executed.
The new furnace is the Company's 2nd furnace in Cikampek with a 210,000 tpa capacity and investment JPY 17,250 million. The Company expects to realize commercial production in March 2019. With the inauguration of the second furnace this will complement the first flat glass furnace that has been operating in Cikampek in 2017.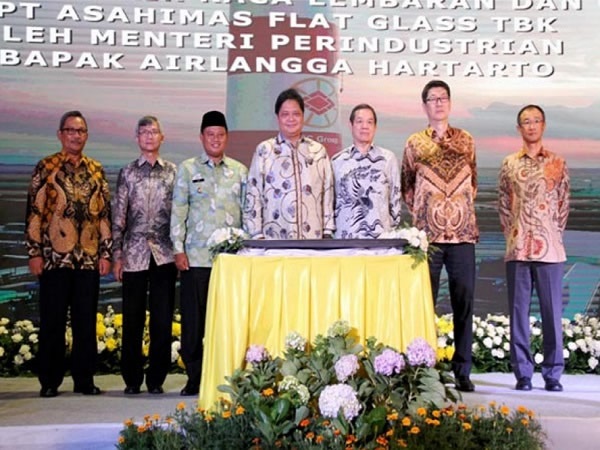 With the operation of this new Furnace, the Company's total flat glass capacity will increase significantly to 720,000 tpa from the preceding 630,000 tpa. Previously, the Company operated 4 Furnaces spreaded in Jakarta (1), Cikampek (1) and Sidoarjo (2). Nonetheless, with the closure of its Jakarta's 120,000 tpa Furnace in January 2019, the Company will concentrate its production operation in Cikampek (2) and Sidoarjo (2). But in the January 2019, the Company has closed its last furnace in Jakarta with a capacity of 120,000 tons per year.
With the closing of the last furnace in Jakarta, the Company no longer has flat glass production facilities in Ancol, Jakarta. The company has relocated all its production facilities and expansion of production capacity from Jakarta to Cikampek.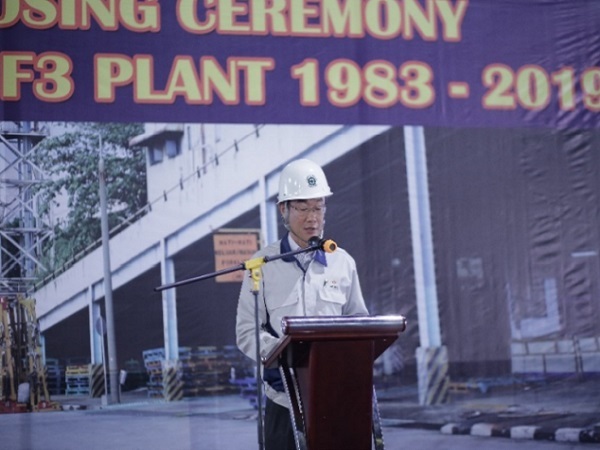 The Company's flat glass factory located in Cikampek is located adjacent to the Automotive Glass Factory so that it will make the operations of the two factories more integrated.
With the completion of the relocation of flat glass plant from Jakarta to Cikampek, the Company's flat glass production facilities now have only two locations, namely in Cikampek (West Java) and Sidoarjo (East Java) with a capacity of 420,000 and 300,000 tons per year respectively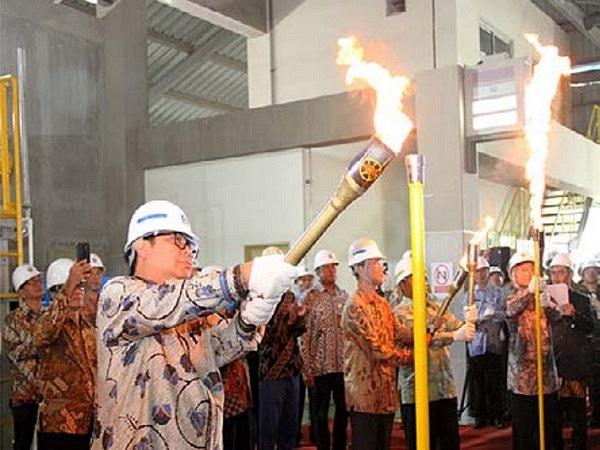 600
450
www.amfg.co.id
2019-02-21T07:00:00
Asahimas Inaugurate Of Flat Glass Plant In Cikampek
glassonweb.com