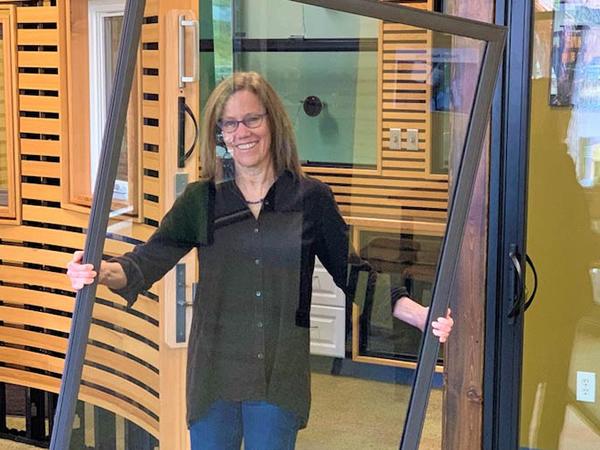 Photo source
thinkalpen.com
Alpen is rolling out triple pane products that are lighter, thinner, and will (eventually) be cheaper.
Since the early 1990s, the performance of the vast majority of windows hasn't really improved much–but now that's changing, and the market has begun transforming because of the building industry's ongoing move to dual-pane, low-e, argon-filled glazing with performance around R-4.
And while we do have triple-pane/dual chamber glazing that's at R-6 (and even much higher!), those windows are usually expensive, heavy, and not yet adopted by most of the U.S. market.
Enter thin glass triple glazing (TGT) technology!
See the BuildingGreen Thin Glass Winserts Article
Our thin glass Winserts were also listed as a Groundbreaking Product from Greenbuild 2018!
"Every year, we spend hours walking through the Greenbuild Expo hall looking for exciting innovations and products that could potentially transform the building industry. This year's selection did not disappoint…"
Alpen showcased triple-pane windows made using thin glass as the center pane. According to the company, these windows "will have 100% better R-value and only 12% additional weight than standard dual-pane units with the same overall thickness."
With reported full-frame U-factor of 0.17 (compared with 0.28 for a standard dual pane), they will be an energy-efficient option for window retrofits. The narrower dimension also makes it possible for the company to make a quad-pane window with "just 17% additional weight and 192% increase in R-value," according to the company (center-of-glass U-factor 0.9; full frame 0.13).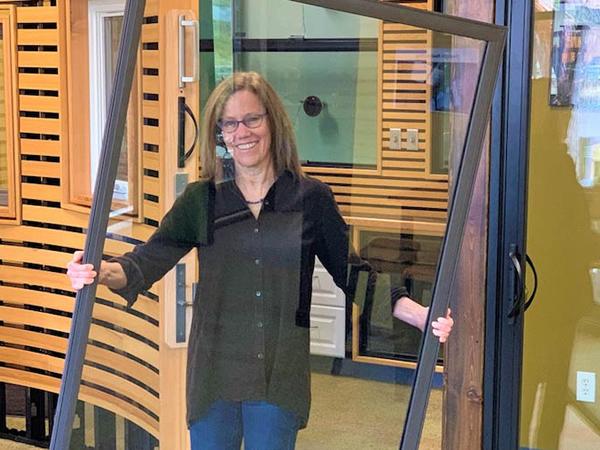 600
450
thinkalpen.com
2019-03-04T11:00:00
Alpen thin glass windows set to shake up the high performance window market
glassonweb.com