Photo source
Adelio Lattuada Srl
Choosing Lattuada today means relying on a company that is aware of its potential and values, innovative and avant-garde.
We have embarked on a journey. A journey within ourselves, a journey within what we love most: our company, our reality, our home. For some time we had felt a sense of dissonance, a distance between what we were achieving on a daily basis and what represented us on the outside. So we took courage and started to analyse ourselves, just as a disinterested observer would do. Today the result of that journey is visible for all to see: it is our new image, the new face that represents us, the new skin that envelops us. And that we have never felt so suited to us.
It all started from a need, a need that we felt loud and clear: to bring out, even at the level of communication, the evolution that had been taking place within the company for years and to externalise the desire for innovation that we pursue on a daily basis. The objective was therefore clear: to achieve communication that fully reflected what we are today, after almost 45 years in business.
But how to achieve this? Through a rebranding process: this is the technically correct name for what we have undertaken. A path that did not only concern pure aesthetics, but also brought out the most intimate aspects of our company, redefining our deepest contents and bringing every single detail of communication to be a true expression of ourselves. Reliability, experience, professionalism, passion, concreteness, customised answers, continuous research and development: values and wills that represent us and that we strongly wished to emphasise in the new image, so that everyone could grasp our essence at first glance.
The first step of the rebranding activity concerned the company's logo, from which - following the analysis conducted - the term 'Adelio' was eliminated and "Lattuada" was exclusively maintained; a decision taken not to cut bridges with the past but, on the contrary, on the strength of the experience gained over the years, to offer even more essentiality and immediacy. Just one word, unequivocal, impossible to confuse: Lattuada. Not only: in "Lattuada" there is the exact expression of what we are, a Family Company; this term is the union between the family and the ownership of the company, a factual reality that will not change and that is a guarantee of security and stability for our customers. Having defined this aspect, a real restyling of the logo was then carried out: a new font and a new pictogram, also respectful of the past but renewed in their essence. The institutional colour remained unchanged, but was flanked by an anthracite grey, with a high visual impact: a chromatic combination of strong contrast that does not leave one indifferent and immediately catches the eye.
A wide range of values emerged from the brand study, the result of the personal relationship with customers and the constant attention paid to them. Values that have thus come together in the pay-off, we have entrusted it with the task of conveying, in two words, what we are, what we do and what we will always continue to do. "Adding Value". We add value. Our machines, our automation solutions, our innovations add value to the workings of glassmakers all over the world. The value then turns into whatever the customer may want; we add customisation, we add experience, we add innovation, we add performance, we add timely service, we add proximity, we add results. Those who choose a Lattuada know they are 'adding something' to their reality. Something positive and unique. The objective, through the pay-off, is to make it clear that Lattuada always offers a solution, for this we are an added value. "aggiungere qualcosa" alla sua realtà. Qualcosa di positivo ed unico. L'obiettivo, attraverso il pay-off, è rendere chiaro che Lattuada offre sempre una soluzione, per questo siamo un valore aggiunto.
Once the logo, pay-off and colours had been defined, everything was then declined in every aspect of online and offline communication a new coordinated image (business cards, notepads, email signatures, etc.), new ADV campaigns in trade magazines, a review of the catalogues that followed the redefinition of the identified offer (simplified into 4 clear and identifiable lines of offer: glass solutions, stone solutions, special solutions and automation solutions) and a new web site, equipped with an advanced search function that makes it easier and more intuitive to find the most suitable machine for one's needs.
All this was presented at Glasstec 2022, the recently concluded trade fair in Dusseldorf, during which we showed the world for the first time our new image through a set-up that expressed the values that emerged and achieved the communication goals identified.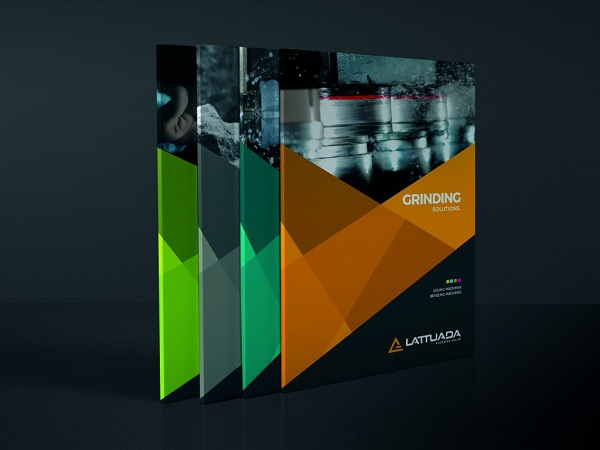 The strong desire we had at the beginning of this journey was to give back to the customer and the glass industry a message of corporate dynamism and continuous quality upgrade, exactly what we pursue every day in the company and which also had to emerge through communication. We wanted our objective to be clear : to be recognised as excellence. The new image does just that: it transmits our soul and conveys desire, aspiration, ambition.
Exactly what we are and what we want to continue to be in the coming years: confirming and strengthening our leadership in the grinding and glass processing sector, expanding our range of robotic and automation solutions, strengthening our brand on an international level, offering solutions that add value to glassmakers all over the world.
Choosing Lattuada today means choosing a conscious, strong and reliable company that offers concrete answers to everyday needs and never abandons its customers. Choosing Lattuada today means relying on a company that is aware of its potential and values, innovative and avant-garde.
We are still us, but with a new face: Lattuada, Adding Value!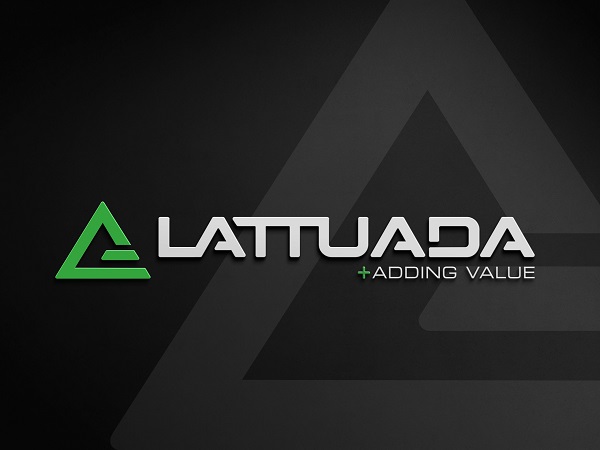 600
450
Adelio Lattuada Srl
2022-10-26T11:20:00
Adding Value, Lattuada's new face
glassonweb.com