Company address
1860 Air Lane Drive
Nashville 37210 TN
United States

COMPANY DESCRIPTION
NT Glass is your premier source for custom glass fabrication. With over three decades of experience and two centrally located production facilities in Metro Nashville, TN, we have the knowledge, capabilities, and adaptability to manage your glass project – from a single-piece requirement, a large volume order, to a complex fabrication.
At Nashville Tempered Glass, we are not just another niche fabricator. Our evolution over 30 years in the glass industry has empowered us to respond dynamically to changing market needs. Leveraging cutting-edge technology, state-of-the-art equipment, and efficient processes, we aim to be the single source provider for customers across various markets, supplying top-quality fabricated glass products.
We proudly manufacture glass for a diverse range of applications.Our customers span various sectors: commercial and residential building applications, off-road and agricultural vehicle glazing, industrial machinery, automotive, and marine applications. Our comprehensive product line includes:
• Laminated glass
• Custom cutting
• Bent and Tempered Glass
• Impact, Blast, and Bullet Resistant Glass
• Tempered and Heat Strengthened Glass
• Insulated glass
• Digital Printing
• Bird-Friendly Glass (Coming in August 2023)
• Sub Assembly Services
Learn more by contacting one of our seasoned glass consultants! At NT Glass, we are dedicated to crafting glass solutions that go beyond your expectations.
Contact us today to kickstart your next glass project!
Products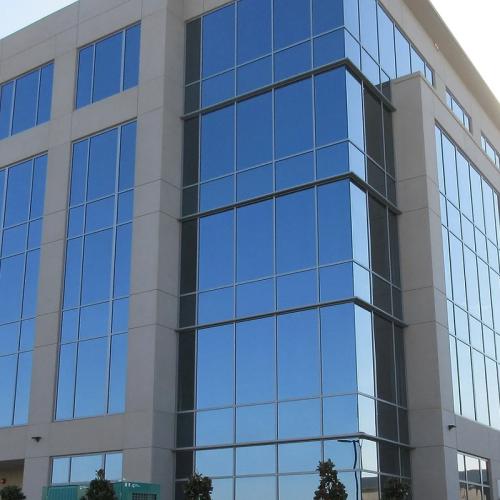 Our Product Line
SEND INQUIRY
Annealed, laminated, tempered, insulating, curved, printed and low-e glass...
More details ...
- Annealed - Max Size 204"x 130"
- Custom Cutting - Max Size 204"x 130"
- Lamination - Max Size 200"x 100"
Impact Rated​
Blast Resistant
Bullet Resistant
Colored Interlayers
PVB
SGP
- Tempering​ - Min Size 4"x 6" | Max Size 204"x 130"
- Heat Strengthened - Min Size 4"x 6" | Max Size 204"x 130"
- Fabrication
CNC Waterjet​
5 Axis CNC Grinding & Polishing​
High Speed Double Edging & Polishing​
- Insulated Glass​
CNC TPS - Min Size 12"x 14" | Max Size ​204"x 130"
Metal Spacer - Min Size 6"x 9" | Max Size ​144"x 96"
IGU's w/ Muntins | Offset IGU's
- Bending​
Min Size 12"x 12" w/8" radius
Max Size 90"x 60" w/ Depth of Bend 24"
- Heat Soaking​
- Digital Printing
24 head multi-color at 1440 DPI​
Min Size 6"x 9"   Max Size 204"x 110"
- Low E Suppliers​
Vitro | Guardian | AGC | Pilkington​
Visit product landing page:
VISIT