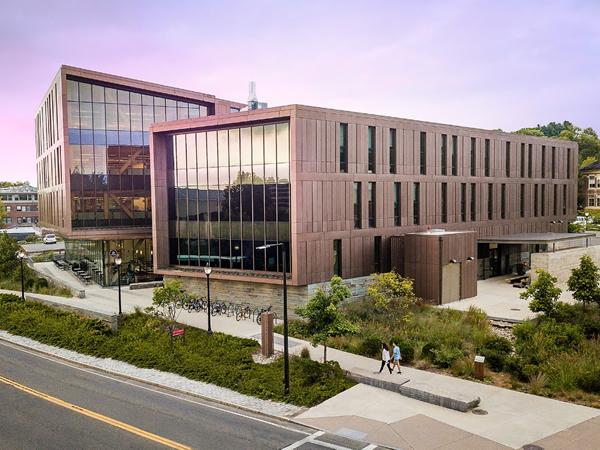 Photo source
By Ngoc X Doan
SOLARBAN glass used on four buildings honored by AIA Committee on the Environment
Vitro Architectural Glass announced today that five of the 10 buildings selected by the American Institute of Architects (AIA) Committee on the Environment (COTE®) as the top green building projects of 2020 utilized Vitro Glass products. The award-winning projects include: 
John W. Olver Design Building; Amherst, Massachusetts – Solarban® 60 and Solarban® 70 glasses were specified by local architects Leers Weinzapfel Associates to clad the University of Massachusetts's newly consolidated departments of Architecture, Building Construction Technology, and Landscape Architecture & Regional Planning. Large expanses of triple-silver-coated Solarban® 70 glass, which has visible light transmittance (VLT) of 64% in a clear 1-inch insulating glass unit (IGU), were used to provide daylighting and reduce solar heat gain for studios on the north elevation. Smaller IGUs fabricated with Solarban® 60 glass were used for offices on the south-facing façade. Solarban 60 glass has VLT of 70 and solar heat gain coefficient (SHGC) of 0.39. The Solarban glasses, combined with a compact, courtyard building form, electrochromic glazing, occupancy sensors and automatic daylight dimming, helped the project earn LEED® certification at the Gold level.
Gulf Coast Research Laboratory Marine Education Center; Ocean Springs, Mississippi –With a solar heat gain coefficient (SHGC) of 0.23, Solarban® 90 glass delivers next-generation solar control for the large glass openings that Lake/Flato Architects; San Antonio, Texas, specified for several of the building's elevations. In addition to showcasing the center's rustic exposed timber construction, the glass provides direct outdoor views from 95% of the floorplate. With visible light transmittance (VLT) of 51% in a 1-inch IGU, Solarban® 90 glass also welcomes in sunlight, which contributes to the facility's 0.94 watt-per-square-foot (w/sf) lighting power density.
Environmental Nature Center and Preschool; Newport Beach, California – Irvine, California-based LPA Design Studio specified Solarban® 70 glass throughout this facility to enhance outdoor views and eliminate the need for electrical lighting on most days. Operable windows and large sliding doors also capitalize on Southern California's mild climate, enabling natural ventilation year-round. With its exceptional solar control and high levels of daylighting, Solarban® 70 glass helps reduce the school's Energy Use Intensity (EUI) to 100% less than the national average for this building type.
The U.S. Land Port of Entry; Columbus, New Mexico – Richter Architects, Corpus Christi, Texas, designed this 35,000 square-foot structure with clerestories and predominately north- and south-facing fenestration fabricated with Solexia® glass. The light-green tinted glass, which blocks nearly 40 percent of the sun's heat energy, combines with louvers and canopies to help mitigate the effects of New Mexico's harsh desert climate. With visible light transmittance (VLT) of 77%, Solexia® glass also provides ample daylighting for office workers, visitors and the 8,000 schoolchildren who go through the facility each day. Extensive glass partitions and windows deliver direct views to 91% of the center's workstations.
UPCycle; East Austin, Texas – The local office of Gensler selected Solarban® 70 glass to help transform an opaque recycling center into a unique, creative office space. New skylights, a clerestory and expansive glazing combine to provide outdoor views to 91% of occupant workstations and drive down predicted lighting power density to just 0.27 watt-per-square-foot (w/sf). Large operable garage doors, residential-style porches on the east side of the building and large covered patios on the north and south sides enhance outdoor connections.
For more information about the full range of sustainable architectural glass products available from Vitro Architectural Glass, please visit www.vitroglazings.com or call 1-855-VTRO-GLS (887-6457). Information on satisfying LEED and other green building objectives with Vitro Glass products is available at www.vitroglazings.com/leed.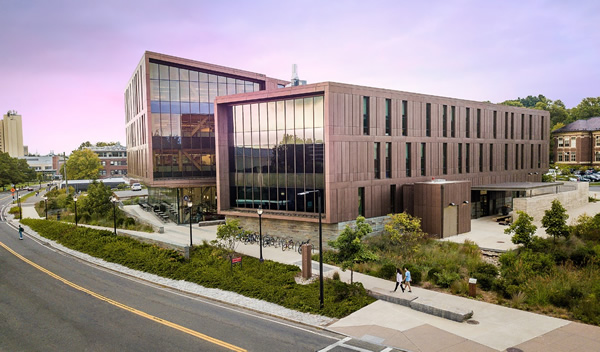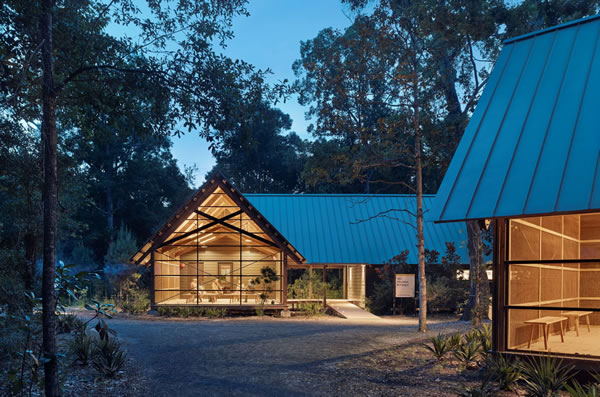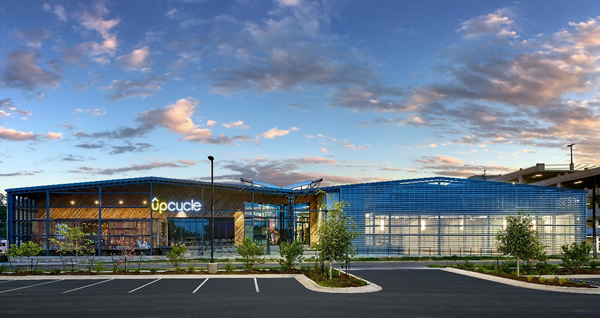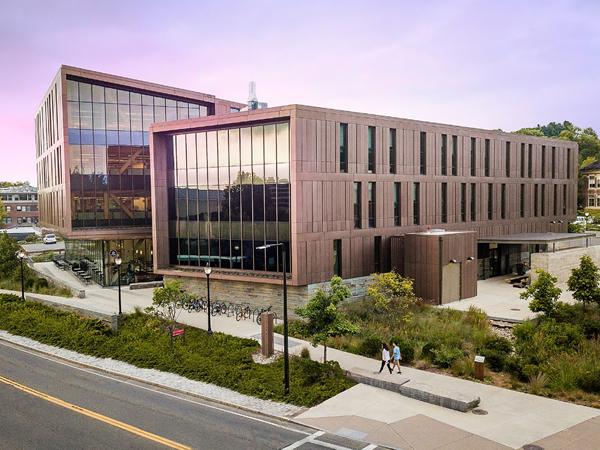 600
450
www.vitroglazings.com
2020-12-09T08:15:26
Vitro Glass specified for five of AIA's top 10 green buildings for 2020
glassonweb.com