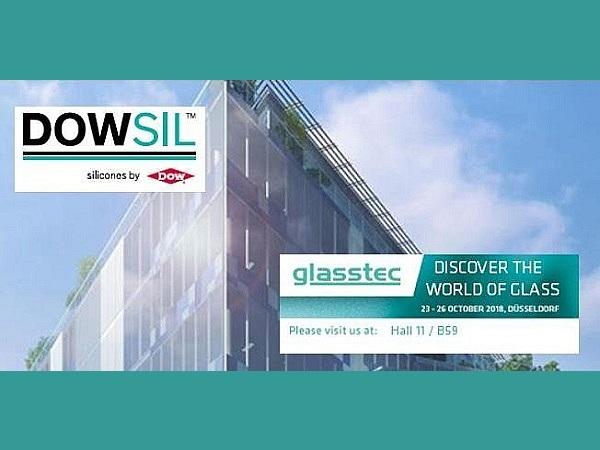 We look forward to welcoming you at our booth #B59 in Hall 11 at glasstec, the world's most important trade fair for the glass industry.
Two new stars in energy efficiency and productivity will be showcased as well as our latest innovations enabling enhanced design & aesthetics, durability, safety and energy efficiency - all key contributors to overall building sustainability. Our experts will be on hand to show you how our material innovations address the continuing challenges faced by designers to deliver these requirements in modern glass designs.
Visit our innovation showcase and see products in action: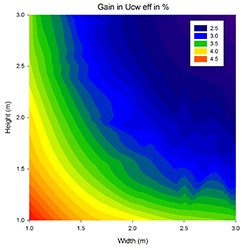 NEW ENERGY STAR®: DOWSIL™ 3364 Warm-Edge IG Sealant is a patented insulating glass silicone designed to meet European approval (ETAG 002), with very low thermal conductivity for enhanced energy efficiency and living comfort. It can significantly improve overall façade u-values by up to 5% and typically avoids system design changes; hence it can be a very cost efficient solution in high performing designs. The low thermal conductivity and resulting psi values can help increase the surface temperature of the glass which can contribute to a warmer glass edge. This can result in a warmer indoor climate, less condensation and increased energy efficiency. Overall a sustainable silicone solution for modern commercial and residential designs.
ONE color system package for Insulating Glass: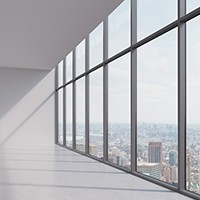 NEW DOWSIL™ 335 Butyl Sealant is a primary sealant for multiple paned insulating glass. This sealant is color matched to the black version of DOWSIL™ 3363 Insulating Glass Sealant and DOWSIL™ 3362 Insulating Glass Sealant. A unique "one color edge" provides enhanced glass aesthetics and a superior durability performance. DOWSIL™ 335 Butyl Sealant has successfully passed EN 1279 part 3 for gas retention and has a high temperature resistance of up to +100°C, which makes it well suited for cold and warm regions. Overall, a compatible system package for energy efficient and aesthetically pleasing designs.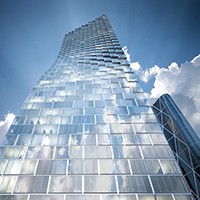 NEW PRODUCTIVITY STAR: DOWSIL™ 994 Ultra-Fast Bonding Sealant is a 2-part silicone that meets the European structural glazing guideline (ETAG 002). Its high structural capability and extremely fast cure properties enable shorter cycle times and enhances safety due to a fast adhesion build up. This is a new productivity star in structural glazing with excellent UV and temperature resistance. It can also be used in other structural applications such as window bonding, solar thermal bonding, internal partition wall bonding, etc. whether it is manually applied or used in fully automated processes.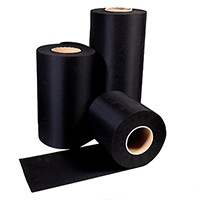 DOWSIL™ EPDM Membranes are designed for weatherproofing applications in façade designs and for residential applications. Available in rolls in customized sizes, it provides long-term durability against air flow or water ingress. The range includes different membrane types which help to address construction physical requirements for water vapor transmission. A safe and durable system complementing DOW's high performance sealant range for commercial facades and residential windows.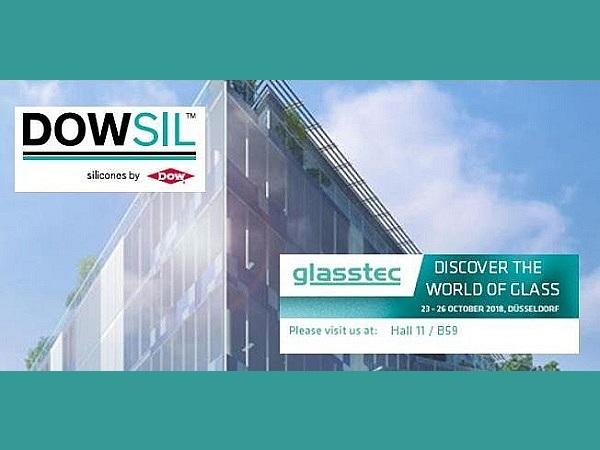 600
450
dow.com
2018-10-09T10:47:11
Visit Dow at Glasstec 2018
glassonweb.com