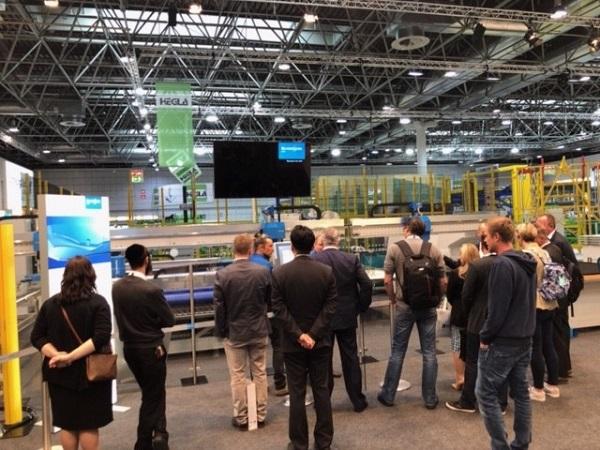 Photo source
Bystronic glass HEGLA UK
As Glasstec doors were shut the success of the show was irrefutable with the glass industry having focussed on innovations in glass technology that are combined with Industry 4.0 developments.
All changes for the better which gave a glimpse on how companies can improve both production standards and profit margins.
For both Bystronic glass UK and HEGLA UK, a new era dawned as the international arena highlighted ways to process not just maxi sized glass but also thin glass, with processors clearly inspired to diversify into smart glass technology.
Again, Glasstec was used as the pivotal platform to demonstrate the cooperation partnership of Bystronic glass and HEGLA in full force, with focus placed on laser marking, the benefits of Rapidlam as well as the capabilities of products such as the NEW B'VACOOM for glass processors.
When two industry giants, with such recognised standards of excellence, come together it is inevitable that a powerful message will be sent on a global level. The show gave customers and visitors an insight into the future combination of automation and computerization, a vision of what is to come.
Glasstec 2018 enabled the two companies to reinforce their ability to provide complete solutions to the glass industry in a positive way which clearly impressed visitors, who embraced the new technology with enthusiasm at the international showground in Dusseldorf.
The laser marking solutions bring substantial time saving benefits in a number of ways including internal efficiency as nothing can be lost. If errors do occur within any batches then these can quickly and simply traced and found which speeds up resolving issues very quickly.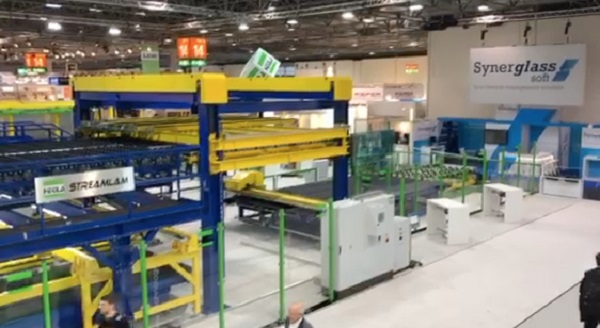 For HEGLA there were many new options on show, with the high output laminated cutting StreamLam attracting much attention as well as the further developments on shape laminated cutting with Laser PVB separation creating interesting discussions.  
Edge deletion that has been designed for TPF and EasyPro, alongside sorting systems and AGV technology were in actual operation, with a number of UK customers keen to look at ways to further improve efficiency and diversify their product ranges via these systems. 
Boraident Laser Technology and Hanic Software are the new members of the HEGLA Group of companies and their on-stand exhibits demonstrated greater business scope for customers keen to expand their potential.
With consumer demand increasing and stringent legislation already important regarding quality standards, there is always considerable pressure on manufacturers to accommodate changes into manufacturing procedures. 
The Jumbo'sealer from Bystronic glass, which can seal deep spacer setbacks for rectangular units and can handle glass up to 18m in length at a total weight of up to 10 tons, left visitors clearly impressed. 
As the original inventors of TPS® Bystronic glass also made positive impressions on customers looking to invest in 'warm edge' technology, with its flexibility in the production process a clear advantage. Furthermore, the new 'spacerbender MULTI', as an economical solution for bending warm edge spacer profiles with heated corners, created a lot of interest particularly as aluminium and warm edge hybrid profiles can be processed automatically.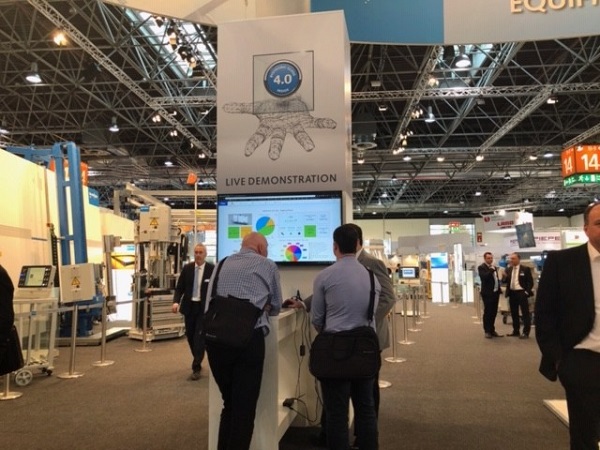 At the show the joint co-operation of Bystronic glass and HEGLA continues to provide the UK market with unique, cost effective solutions that will improve on-site efficiency, all of which is globally recognised.
Steve Goble, Managing Director Hegla UK comments, "Glasstec has always been a very positive platform for the company to show visitors better and faster ways to manufacture. Many key industry players have shown a great interest in the range of products on show with laser marking and edge deletion being important topics of discussion with UK customers which far exceeded our expectations with regard to the market. Our customers have seen the obvious advantages of our range and this has reinforced their reassurance of German engineering and the integrity of both companies."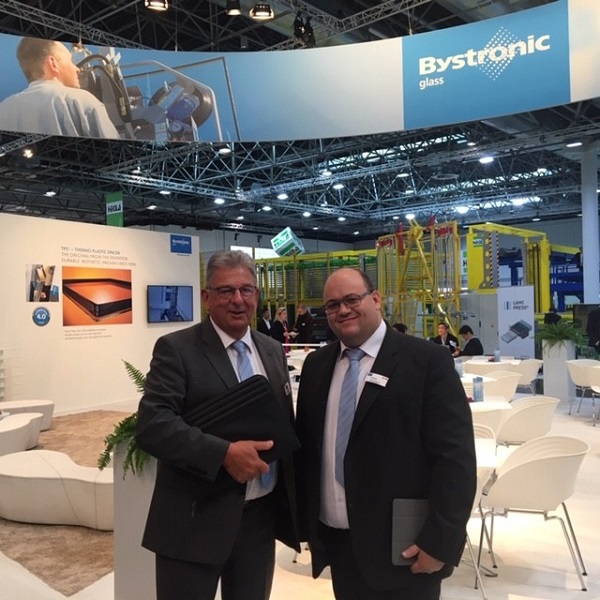 Steve Powell, Managing Director, Bystronic glass UK Ltd comments, "The success of an international show like Glasstec continues to prove important when communicating the latest benefits of the range. Whilst keeping up with trends is much quicker now with smart technology, the success of this exhibition has proven that face-to-face discussion remains pivotal to sales success." 
For more information on the Bystronic glass or HEGLA equipment then please call 01908 261933 for system solutions or 01952 677971 for customer service support.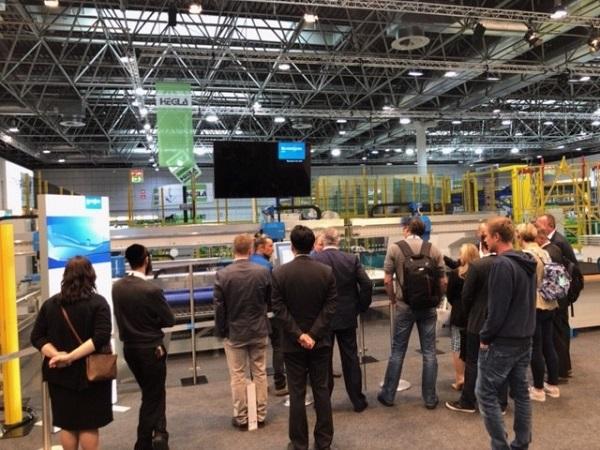 600
450
Bystronic glass HEGLA UK
2018-11-06T08:16:13
Very successful show for Bystronic glass and HEGLA teams at glasstec 2018
glassonweb.com