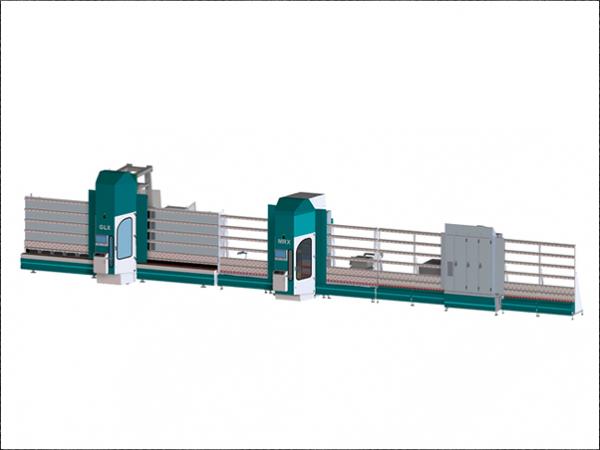 Photo source
www.schraml.com
combiFIN is a compact but simultaneously highly efficient vertical processing line for flat glass with a thickness of typically 4 to 12mm.
The line consists of several individual machines and can be supplemented with a glass washing machine as required. combiFIN is optimised for the following automatic and integrated processing options: Seaming, grinding, polishing of rectangles and shapes with at least one straight edge (optionally with or without automatic tool change), double-sided drilling, countersinking, milling, grinding as well as polishing with 10-fold tool change on both sides.
The combiFIN consists of at least two individual units, which are fully networked with each other. However, if necessary they can also be operated as a single unit. The GLX 3220 CNC edge grinding and polishing machine is typically the first system installed, and is complemented by an MRX 200 Roto-10 drilling and milling machine.
Due to the simultaneous external and internal processing, cycle times in the range of 4 to 6 minutes are absolutely realistic for typical doors (80 x 200 cm). However, the incomparable variability makes it easy to use only partial areas to combine the system with other production options (e.g. double-sided).
TECHNICAL DATA
combiFIN
Grinding speed: up to 15m/min
Millng speed: up to 20mm/sec
Drill feed: up to 3mm/sec
Deepening: with torque control
Transport speed: bis 30m/min
Total length: ca. 21,000 mm (modular)
THE HIGHLIGHTS
Fast cycle time
Compact design
Smooth glass transport and easy loading and unloading thanks to vertical processing
Processing of rectangles and special shapes possible
Fast rough and fine grinding and polishing of glass plates without changing tools
Network-compatible, standard dxf import
Highest energy efficiency through integrated vacuum generation and modern spindle technology with water cooling
Choice of running direction, flexible extension options at any time
Failure safety, as individual devices can be used without restriction
Combination with washing machine or logistics solutions possible at any time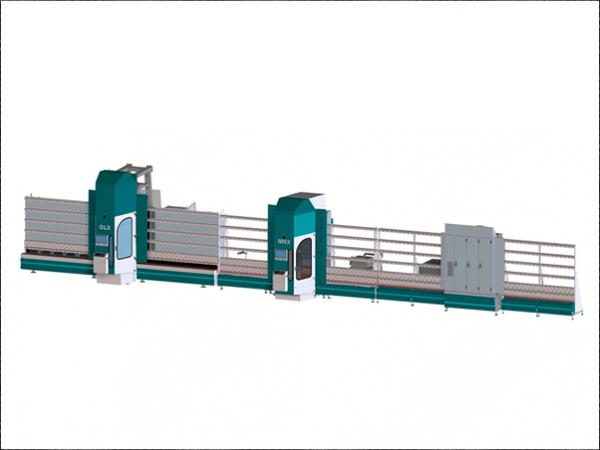 600
450
www.schraml.com
2021-01-20T08:01:00
Vertical processing line for flat glass | LiSEC combiFIN
glassonweb.com