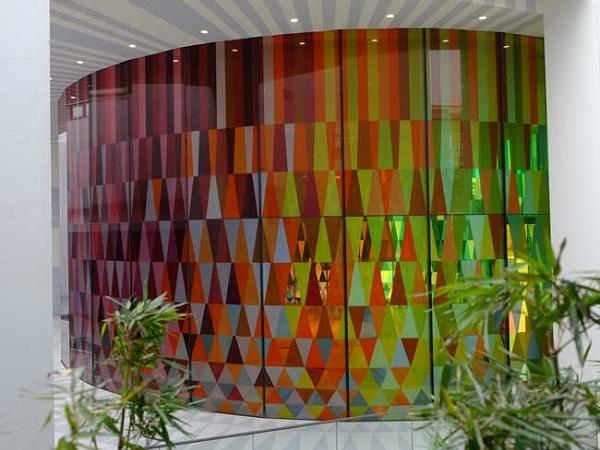 The Vanceva World of Color Awards jury is in!
The jury is in! Eastman, manufacturer of the Vanceva® Color System for laminated glass, announced today the five jury members for its 2018 Vanceva World of Color Awards™, international design recognition program.   
All projects will be judged by this international jury of renowned industry professionals representing the architectural and design industries. 
The Vanceva World of Color Awards competition is designed to honor architects, interior designers, glass fabricators, furniture designers, glazing contractors, engineers and other industry professionals for their innovative use of colored laminated safety glass in building design and interior spaces around the world. 
Preliminary entries can be submitted from Monday, January 8 to Sunday, April 15, 2018, at 11:59 p.m. CST and all entries can be uploaded at www.vanceva.com/woca/submit-a-project.
ABOUT THE 2018 JURY
Carlo Santambrogio leads the Milan-based glass design company  SANTAMBROGIOMILANO. In 2004, Mr. Santambrogio's design collection SIMPLICITY was the first in the world to create a kitchen entirely made of glass – including the stove. With a career in architectural glass, he has created some of the world's most iconic glass structures customized for office spaces, homes, outdoor spaces and public spaces.
Joakim Lyth, Architect SAR/MSA, is a Principal architect at Wingårdhs in Sweden since 1998. Lyth manages and directs the office of Wingårdhs in Malmö, Sweden, where he leads the design and development of projects and competitions throughout Sweden.
Nicholas Leahy, AIA, LEED, AP serves as a Principal of Perkins Eastman Architects, P.C. With 29 years of experience, Mr. Leahy manages, directs, and leads design for Perkins Eastman Architects on projects across a number of industry sectors.  Mr. Leahy's work can be found across the United States, Europe, Asia, and the Middle East.
Rafael Viñoly-Menendez, AIA, is a Design Partner at LMN Architects in Seattle, Washington. He has been involved in a wide range of national and international projects, including performing arts venues, sports and events facilities, with a special emphasis on the planning and design of convention and conference centers.
Sebastiano Baldan is Lead Architect at X-Architects in Dubai with a long and successful career in architecture and construction of award-winning buildings. The focus of his work is contemporary design, design research and material innovation.
"The winners of the Vanceva World of Color Awards will be determined by some of the most innovative architects and designers the industry has to offer," says Kevin Moens, Global Architectural Commercial Director for Advanced Interlayers. And because glass and color play a significant role in their professional work, they each will bring an invaluable perspective and expertise as they discuss and decide the winners of the competition." 
The Vanceva Color System offers architects and designers unparalleled creative freedom to incorporate color into glass and glazing systems using tinted interlayers, which are laminated in between two pieces of glass. 
A palette of 16 colors can be combined in up to four layers to produce more than 17,000 transparent, translucent and solid glass colors.  This gives designers unmatched flexibility to create custom colors and one-of-a-kind aesthetics. 
Vanceva color interlayers also offer all the benefits of polyvinyl butyral (PVB) interlayers for laminated safety glass, including security, solar control, sound insulation and UV protection.
The Eastman World of Color Awards competition is an international recognition program open to all industry professionals.  All entries must include liberal use of Vanceva color interlayer products.
Nominating a project is easy.  Simply visit www.vanceva.com/woca/submit-a-project to submit photographs and background information for each project. The site is also a portal for discussions and information on the subject of color in architecture and design.  There are no entry fees, and multiple entries will be accepted. 
Entrants must agree to provide photography rights for public relations purposes. The deadline for the first portion of the competition is Sunday, April 15, 2018, at 11:59 p.m. CST, and entries are now being accepted. Qualifying entrants will be notified April 23 and final entries are due Thursday, May 31 at 11:59 p.m. CST.
Eastman, Saflex® and Vanceva® brand PVB interlayers are the most trusted name in PVB interlayer technology for laminated glazing, delivering outstanding performance and durability, backed by reliable and knowledgeable service. As a result, Eastman interlayers are found in nearly 40 percent of laminated architectural and automotive glass worldwide.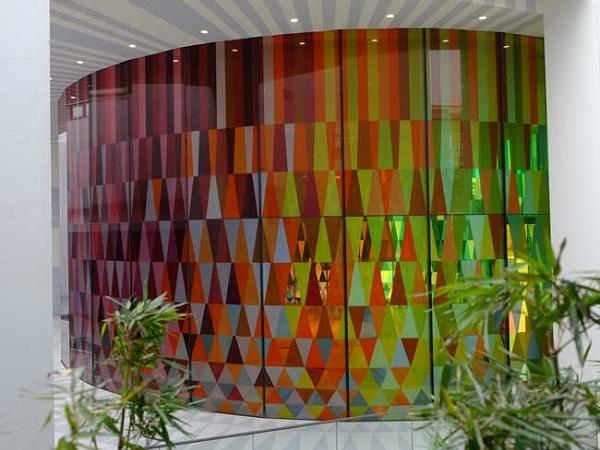 600
450
Eastman
2018-01-15T10:35:00
Vanceva® World of Color Awards™ 2018 Jury Announced
glassonweb.com