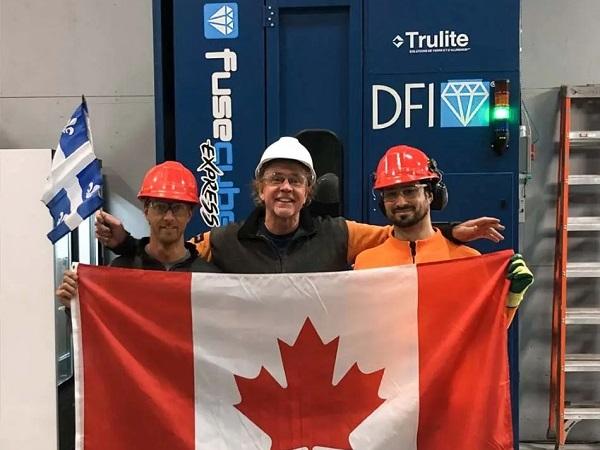 Photo source
dfisolutions.com
Trulite Canada adds FuseCube™ Express to streamline Diamon-Fusion® glass coating application.
Diamon-Fusion International (DFI), announced that Trulite Canada (Montreal) has added the FuseCube™ Express to their line of fabrication capabilities. The protective glass coating machine streamlines the application of Diamon-Fusion® glass treatment onto both sides of the surface, allowing Trulite Canada to offer easy-to-clean, low-maintenance benefits to their line of glass railing and architectural systems.
Diamon-Fusion® applied through the FuseCube™ Express is done via a proprietary chemical vapor deposition (CVD) process that chemically bonds (fuses) to the surface. The result is an ultra-thin barrier that repels water, helps prevent staining, and significantly cuts cleaning time. The coating is also UV-resistant (won't breakdown in sunlight) and backed with a lifetime warranty on all residential surfaces and a 15-year warranty on all commercial surfaces.
With over 26 fabrication facilities throughout the United States, Trulite is one of North America's largest architectural glass and aluminum fabricators and distributors. Adding Diamon-Fusion® glass treatment to their line of glass products gives Trulite Canada the opportunity to provide customers with easy-to-clean glass features, backed by an industry-leading warranty.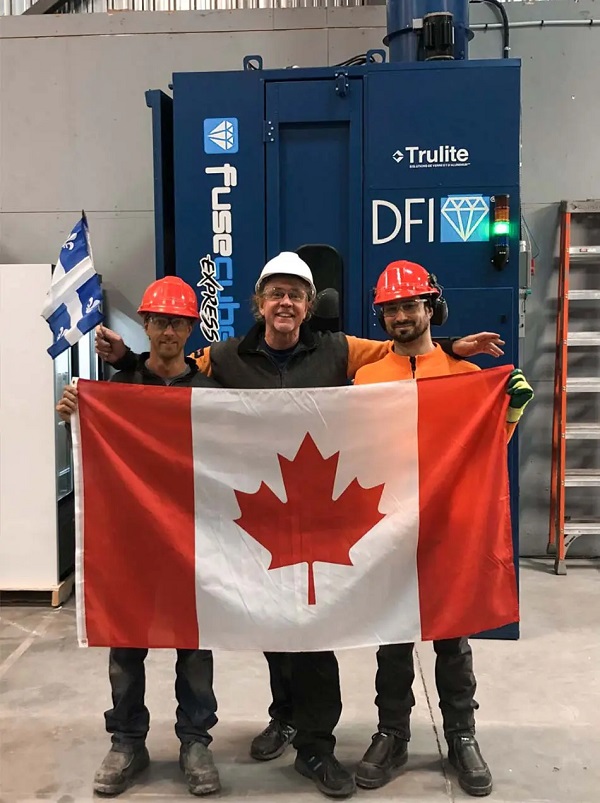 Diamon-Fusion® is the industry-trusted glass coating solution for homeowners, architects, glaziers, and designers looking to enhance their glass surfaces – helping to protect them against stains, corrosion, and etching.
"We partnered with DFI to provide our customers with Diamon-Fusion®, a top-quality, protective glass coating, while having it machine-applied. We have been interested in the capabilities and benefits of the FuseCube™ Express machine for years now, and the time was right to move ahead. We look forward to a long-term partnership with DFI." – Dominic Leclerc, General Director, Trulite Canada
"We are excited to partner with Dominic Leclerc and his team at Trulite on their new product offering. By adding the FuseCube™ Express, Trulite Canada will be able to deliver newly upgraded glass with machine-applied Diamon-Fusion® protective coating at faster turnaround times." – Syndi Sim, VP of Marketing and Business Development, Diamon-Fusion International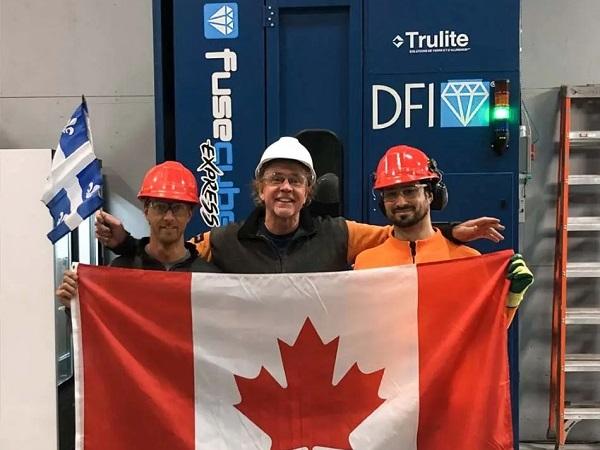 600
450
dfisolutions.com
2022-07-21T10:00:00
Trulite Canada Adds FuseCube™ Express
glassonweb.com