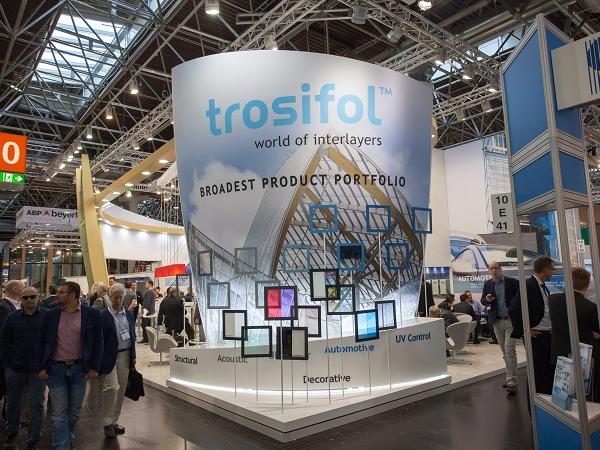 Photo source
Trosifol® stand at "glasstec 2016" in Düsseldorf | Photo: Kuraray/Rainer Hardtke
Successful realization of the Best-of-Both approach – product creatively showcased in fashion show
Trosifol® made a big impact at glasstec 2016, when it unveiled its striking new Corporate Design to partners and customers. The Trosifol® umbrella now covers three leading brands – Trosifol®, SentryGlas® and Butacite® – with a shared and forward-looking market brand and a reconfigured image.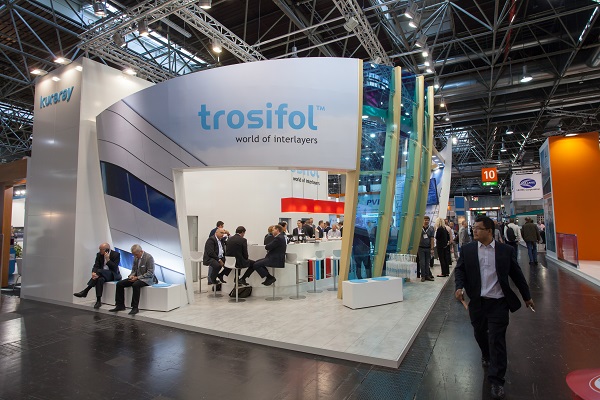 The Best of Both worlds
At glasstec 2014 one of the biggest talking points was the takeover of the Glass Laminating Solutions (GLS) business from DuPont Packaging & Industrial Polymers (E. I. du Pont de Nemours and Company), with Kuraray promising a raft of new corporate activities.
Using a Best-of- Both approach, the respective strengths of the two businesses were to be highlighted, leveraged and implemented in a new strategic concept.
In order to achieve this and to make the integration process a success story, numerous employees from both divisions have been hard at work, collaborating over the last two years.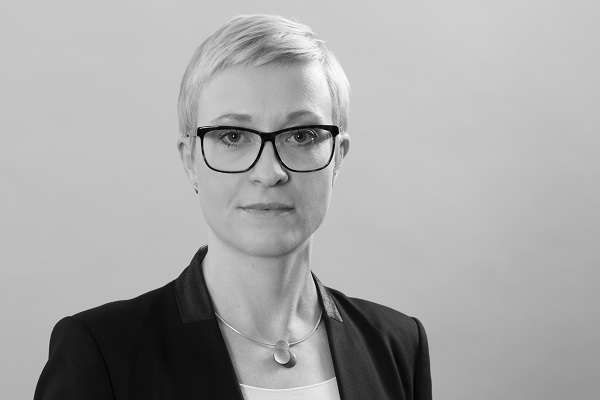 "It was important for us to select the best that both worlds had to offer and then develop these further. With a great deal of passion and hard work, we have collectively converted former rivals GLS and Trosifol® into a strong, fighting-fit and future-proof business," says Johanna Krauthauf, a member of the project management team that helped to shape the integration process.
The outcome is a unified business unit under the Trosifol® brand umbrella that now offers the world's biggest and widest portfolio of laminated safety glass films. The impressive new Corporate Design of market giant Trosifol® is now the outward and inward sign of the success of the integration process.
"In spring 2016, after a long shared integration journey – with much deliberation along the way – we made the decision to use Trosifol® as the umbrella brand," explains Krauthauf, Head of Global Branding & Communications in the new PVB division.
As the strongest product in the PVB portfolio and with its association – by customers worldwide – with quality and a superior service and customer orientation, there were persuasive arguments in its favor. As a result, Trosifol® is now the new face of Kuraray as the global market leader for PVB and Ionoplast interlayers for laminated safety glass.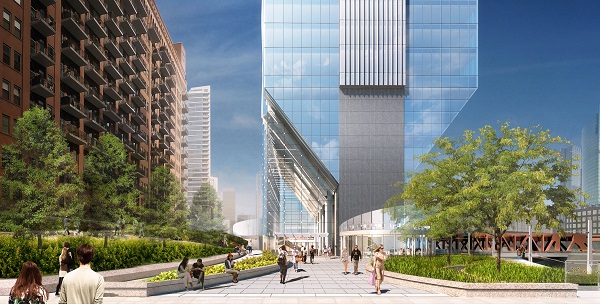 New logo makes difference visible
"From now on, the Trosifol® umbrella brand will be clearly visible, with a modern logo, striking key visuals and the slogan 'Trosifol™ — World of Interlayers'," says Bianca Schönfeld, Branding & Communications. She continues: "We won't use separate logos for the other products, as they will all benefit from the pulling power of Trosifol®."
With this self-assured line-up under the brand umbrella, it is now easier for customers to identify with the collective brand name. Customers can make use of the broad product portfolio and can be assured of the back-up from an organization that is unparalleled worldwide.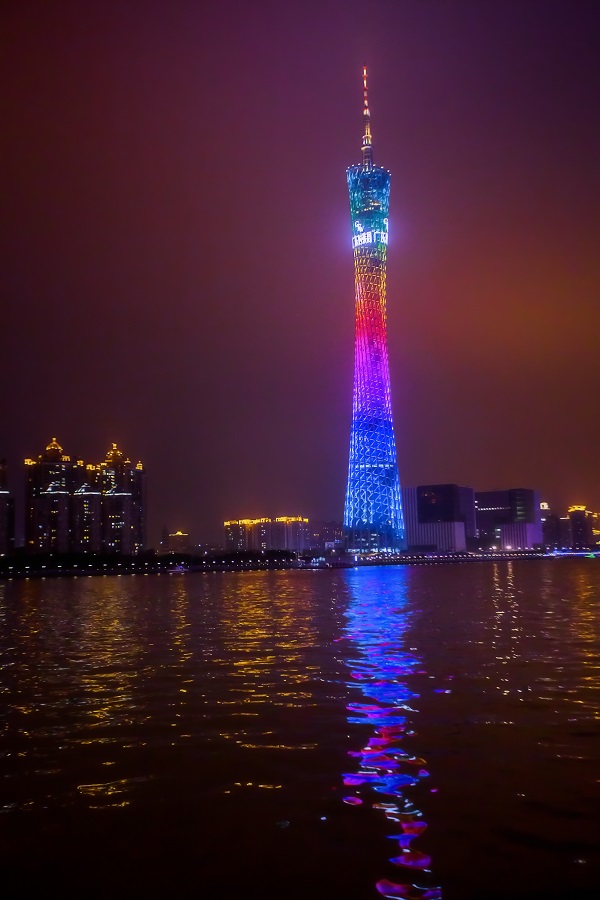 Designers and architects as new target group
The glasstec booth visibly demonstrated the architectural aspirations and attracted countless visitors. Impressive projects were showcased, such as the Louis Vuitton building in France, whose curved glass surfaces project like sails above the tree-tops of the Bois de Boulogne in Paris, successfully communicating the impressive properties of Trosifol® products.
A special highlight was this year's customer event, which celebrated the new brand image. Under the motto "Blue Carpet", the Trosifol® marketing team brought many products – including UV Protection, Black & White and SentryGlas®* – onto the stage in the form of sensational futuristic costumes.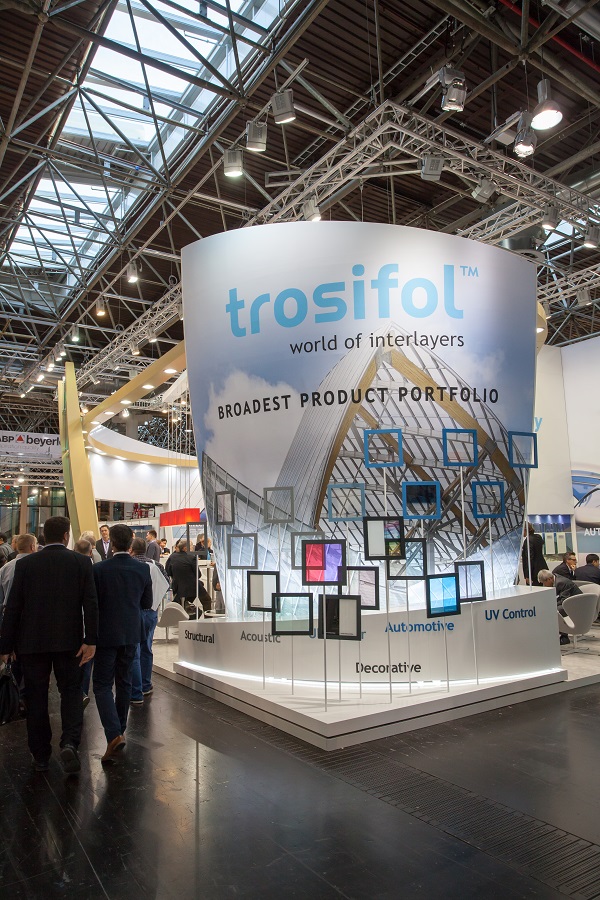 At "Ufer 8" right by the Rhine, over 430 guests witnessed an overwhelming light and fashion show in which the Trosifol® products were spectacularly displayed. "You could see the astonishment and delight on the faces of our customers," says a very gratified Andrea Schröter, Communications & Fairs/Events. "They couldn't believe that accessories and parts of the dresses had actually been tailored from our products."
Creativity will be an important factor in future talks with customers. "Until now we've tended to be creative for ourselves and in direct appeals to customers. With this high-profile fashion show and the transplantation of product solutions into a seemingly alien domain like fashion, we wanted to demonstrate to our customers how much creative potential can be found… even from a manufacturer of films," concludes Krauthauf.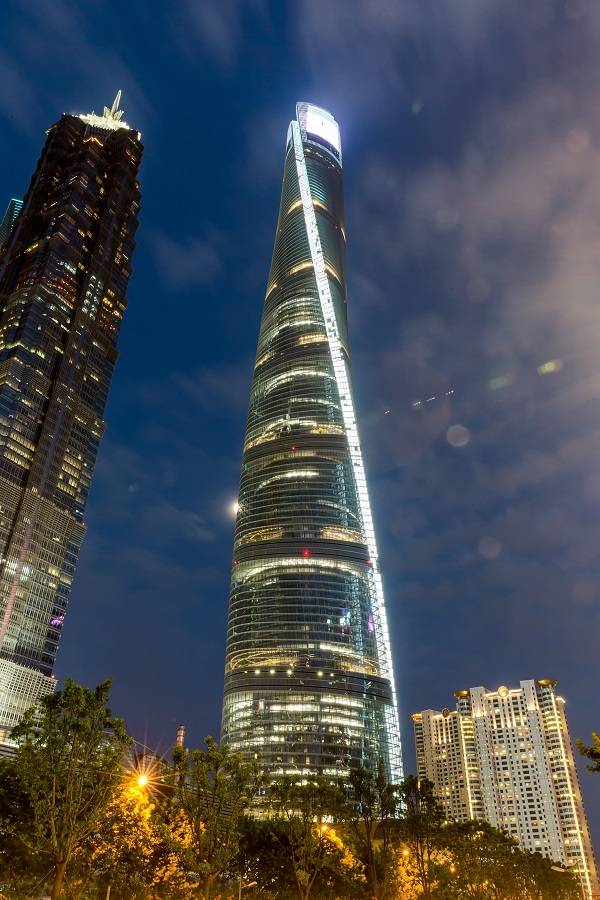 * SentryGlas® is a registered trademark of E.I. du Pont de Nemours and Company or its affiliates for its brand of interlayers. It is used under exclusive license by Kuraray and its sub-licensees. Trosifol® is a registered trademark of Kuraray.
Fashion Show "Blue Carpet" with Models in costumes made out of real Trosifol® products (Photos: Kuraray/Hung Kiet Au)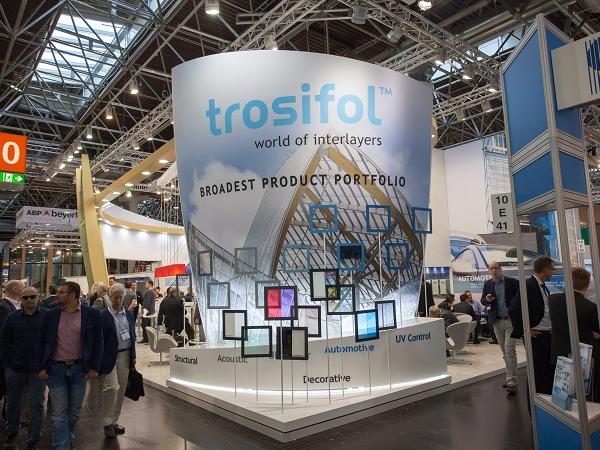 600
450
www.trosifol.com
2016-10-14T08:50:00
Trosifol® premieres new brand strategy at glasstec 2016
glassonweb.com