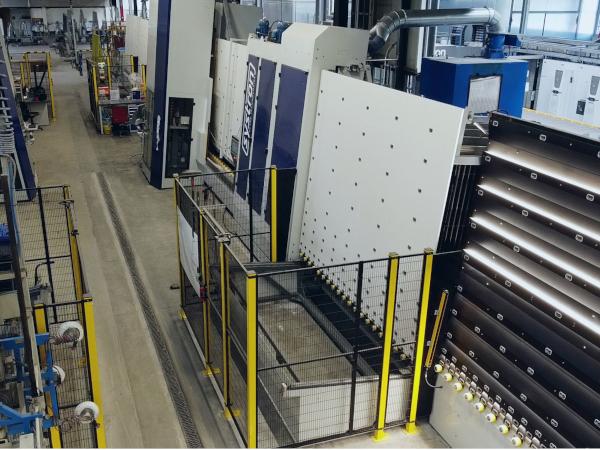 Photo source
Systron GmbH
Upgrade with great added value: The systron face-to-face setup plus storage systems significantly increase Arbonia's efficiency

To compensate capacity bottlenecks that have arisen in CNC processing, Arbonia Glassysteme GmbH invested in a second systron proHD glass processing centre at the end of 2022 - this time with a storage solution. Consequently, the proHD installed in 2019 was placed opposite the new line and then upgraded with glass storage. So they created an extremely compact, flexible and highly efficient processing solution for glass with a height of 120 to 2700mm.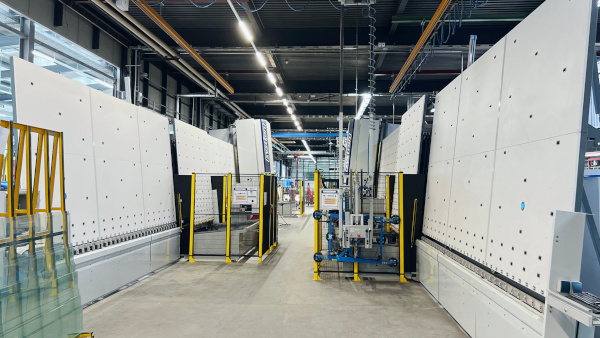 Arbonia Glassysteme GmbH - formerly GVG Deggendorf and part of the Arbonia Group since September 2021 - based in Deggendorf, was able to generate 22 million euros last year on around 23,000m² base area and 15,000m² of production space. With 15 processing lines and 150 employees, 700,000 m² of glass are processed here annually in three shifts. "The takeover immediately had a positive effect for us; we were able to order our second systron glass processing line in November 2021," says Matthias Baumgartner, technical director at Arbonia in Deggendorf.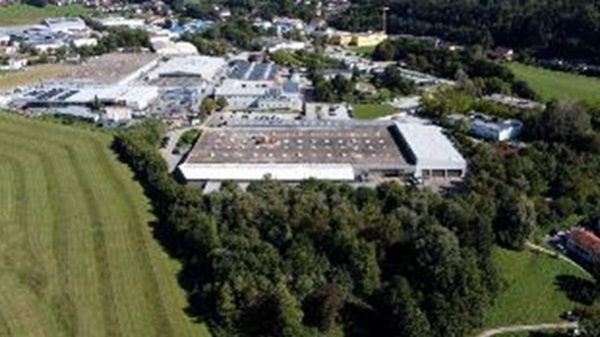 New minimum dimensions bring enormous advantages
Arbonia's main business is interior glass such as shower doors or various glass systems for indoor areas, tempered safety glass and laminated safety glass are produced here. In 2021, the trend towards special solutions was increasingly noticeable and the demand of model glasses was increasing. "We could no longer properly serve our regional market with model panes in the LSG production, so we needed another CNC machine to produce these glasses," says Baumgartner. They reviewed different suppliers and then decided to go for a second systron 3525proHD including washing and drying station for several reasons: "systron was the only supplier that enabled us to produce glass with a minimum height of 120mm – instead of the previous 200mm. Until now, we had to manufacture these small glasses on horizontal systems and then drill the necessary holes by hand, which was extremely unproductive. The new glass processing line has made it possible to automate a large part and production is now significantly faster and more efficient." He adds: "We have also been able to build up know-how in the operation of the systron proHD over the last few years. Moreover we are also very satisfied with the smooth operation and consistently top quality of the processed glass."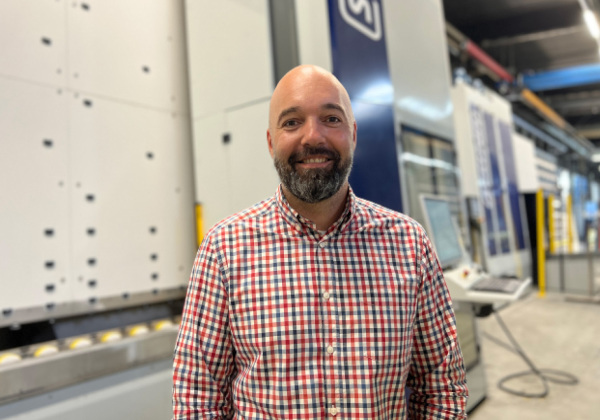 Face-To-Face Placement
The set-up of the two processing centres was meticulously planned, as no downtime was allowed to occur. The new machine, including the storage solution, was first installed at a new location. After a short period of familiarization with the new system, the older proHD could be moved to the new location and set up exactly opposite the new line, adding the storage systems. "From our point of view, the face-to-face setup has several advantages. In addition to the shared preparation area and easier spare parts stocking, the transfer of knowledge when training new employees is also much easier if there is an experienced operator working right next to them," says Baumgartner.
Performance and Flexibility with Batch Size 1 
On average, Arbonia processes around 50 glasses per shift with a proHD. "We mostly produce complex glasses in batch size 1, so a flexible system with extensive processing options is essential," explains the technical director. "The waterjet is a productive technology for us because it can be used in a very versatile way for holes and cutouts. Since it is expected that the desired glasses will become even more complex in the future, there will be no way around waterjet cutting technology."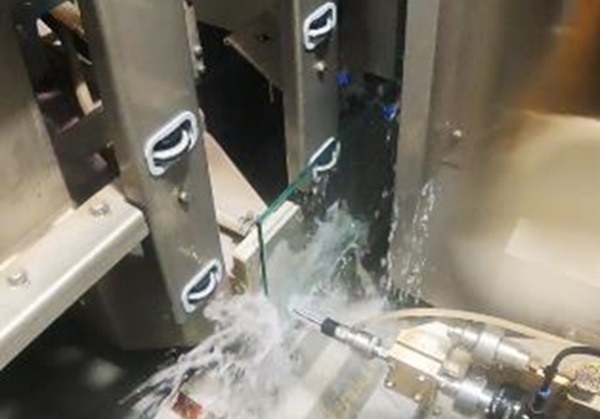 Automation with 30-Slot-Storage
Four glass storage units from systron are now in use at Arbonia: on the inlet and outlet side of the new proHD, as well as the retrofitted 30-slot storage unit on the inlet and outlet side of the proHD built in 2019. Baumgartner is highly satisfied: "Before installation of the storage solution, the machine did not work during shift changes or operator breaks. These downtimes are now a thing of the past. The machine also works in the event of a short-term absence of an operator, for example. A fully loaded storage can run for around 4 hours. You can clearly see from the number of units that our output increased by around 20%. In addition, the operator saves a lot of distances and can work much more ergonomically." In the future, the Arbonia team will rely even more on automation: "With the new storage system from systron, we have approached this automation solution. The changeover was effortless; from day one we saw that the additional costs for the glass storage were worth it, even with a 3-shift crew. Due to our high level of complexity in production, automation is not entirely trivial. However, we certainly want to further automate with storage solutions. Storage of this type would make sense for us both in the area of tempering as well as in the cutting process," Baumgartner explains the automation plans.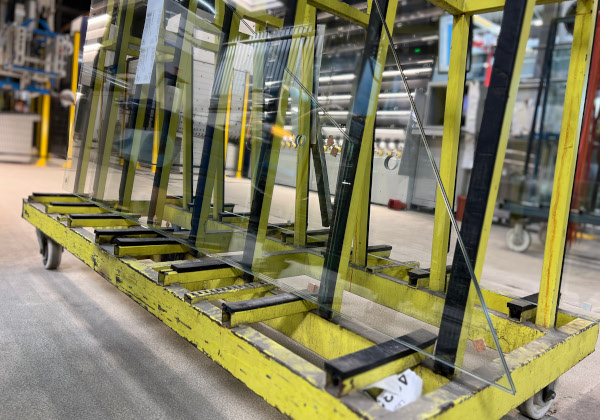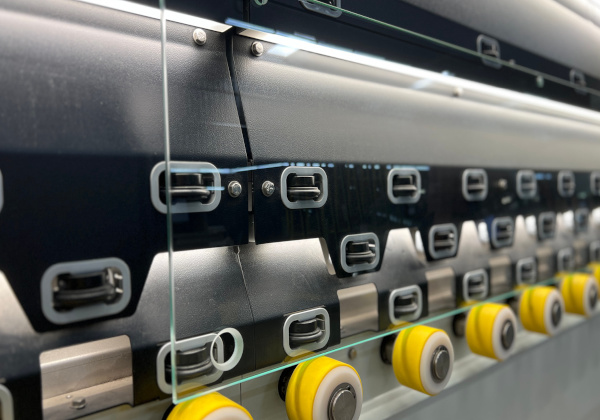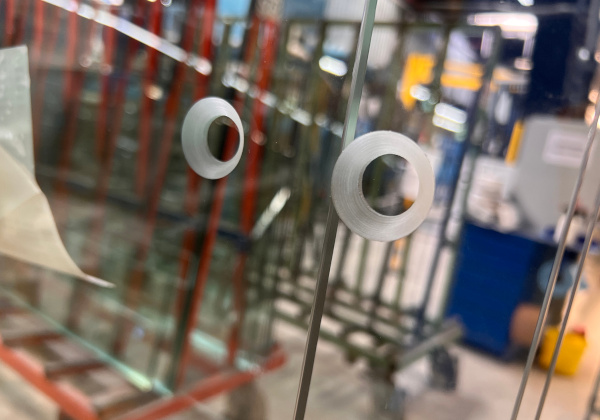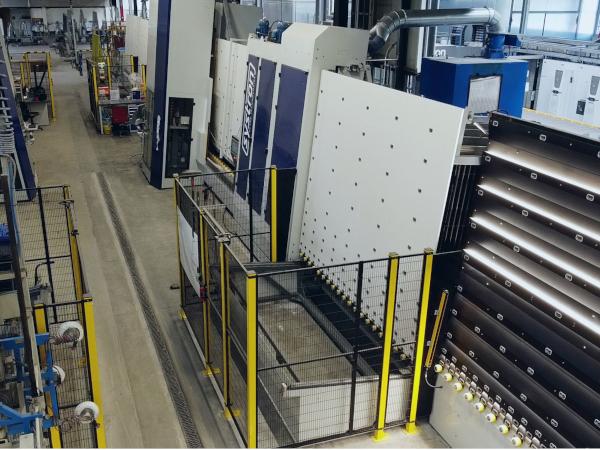 600
450
Systron GmbH
2023-11-07T10:05:00
Systron face-to-face + storage at Arbonia Deggendorf
glassonweb.com