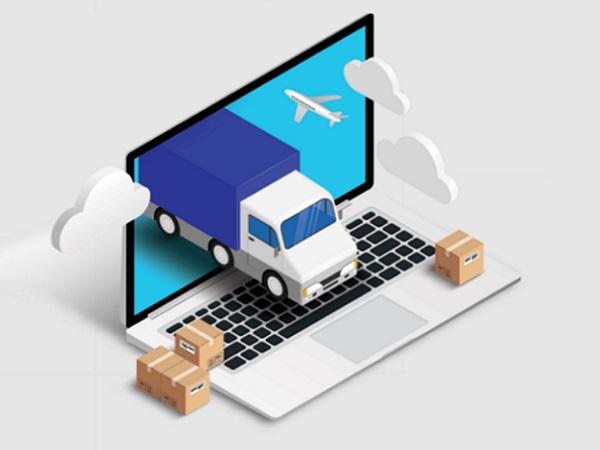 Photo source
fenetech.com
FeneTech Project Manager and AWS Certified Cloud Practitioner AJ Piscitelli, PMP, describes the steps window manufacturers can take to mitigate the problem of sourcing raw materials by creating software standards for the supply chain.
FeneTech has observed the benefits of providing a more seamless customer experience for well over a decade. Window manufacturers who newly integrate FeneVision WEB, a self-service, web-based quoting and ordering tool, tend to see an uptick in orders from their customers. In addition, as new features are integrated into WEB, customers have switched manufacturers to gain access to these features in high-competition areas. Those window manufacturers who do not automate and upgrade end up losing business. 
From graphics cards to glass, wood to webcams, and vinyl to vehicles, everybody has been impacted by the delicate supply chain the pandemic rocked. Lead times have been extended, products are hard to get and increased demand has sent prices skyrocketing.
Your purchasing department may be spending more time trying to secure raw materials than they have in the past. 
That is why it is more important now than ever to look for ways to streamline and automate your supply chain. Developing custom solutions for each customer and vendor requires increased effort and costs, creating roadblocks for automation. How do we solve this bottleneck? We create standards for the supply chain, which can reduce the barriers to entry and allow all manufacturers to participate.
HOW SOFTWARE STANDARDS REDUCE BARRIERS TO ENTRY
STANDARDS CAN AUTOMATE PURCHASE ORDERS
"Automating and streamlining the purchase order process increases efficiency. It makes the overall process easier to document, train, deploy and enforce," says Reed Ashmore, COO of Burris Windows in Carrollton, Texas. 
What does "automate" mean when it comes to purchase orders? First, you should not be calling or emailing your vendors to resupply your inventory. When submitting a purchase order, your ERP system should electronically convey that information to your vendor. 
Similarly, your vendors should automatically import those purchase orders. This automatic process eliminates the possibilities of human error normally associated with rekeying orders into another system. In addition to reducing purchasing errors, it also reduces the time required by both your purchasing staff and your vendors' customer service representatives. 
Saving time saves money. Lowering vendor costs today may delay a price increase for you in the future. Additionally, some vendors offer incentives for customers to automate. It is a good discussion to have with your vendors when planning the automation of your purchasing process. They may help offset some of the costs associated with integrating a new automated solution.
Not automating could also create vulnerabilities. "Over the years, I have heard of established purchasing managers that have the entire inventory needs of the business memorized, operating manually," recalls Ashmore. "Then at some point, I hear the story where the manager has moved on with all the business's purchasing knowledge and then chaos ensues."
Situations like that disrupt any business, and can lead to inventory shortages and production stoppages. Automating supply chain transactions mitigates the risk associated with key staff leaving.
STANDARDS CAN INCREASE SUPPLY CHAIN VISIBILITY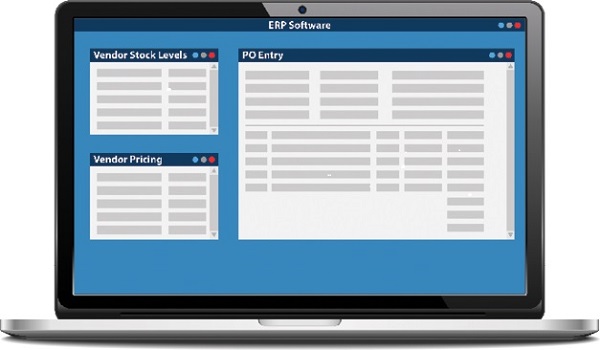 After automating the purchase order process, the goal is to grow that automation to allow the flow of all critical information up and down the supply chain. Inventory levels, pricing, lead times and other key details can be shared between customers and vendors. The ability to see this critical vendor information directly in your purchasing software, such as an ERP package, allows you to make decisions without having to call or visit websites for different vendors. 
"By having relevant and accurate vendor information available immediately, Burris can make critical decisions on managing inventory," says Ashmore, noting that most vendors in the fenestration industry are often behind others when it comes to automation. "Without integration, Burris is relying on calls, emails and text messages that can get mixed up and lead to poor purchasing strategy. I often look at our current business and compare it against large-scale retailers, like Home Depot or Lowe's, and their suppliers, where everyone participates in making the supply chain as efficient as possible."
As Ashmore points out, the major retailers in the industry are great examples of how automation is necessary to grow. It is impossible to operate at the immense scale of these retailers without a tight integration with suppliers. Individually, any window manufacturer is not the same size as the major retailers and may not be able to demand this level of integration from its vendors alone. Collectively, however, manufacturers have the power to influence the entire industry to incorporate more automation into its supply chains. 
Supply chain automation also provides an opportunity for industry vendors to stand apart from the competition. A lot of products compete on price alone, making it difficult for vendors to compete in the market. Vendors who provide a more seamless experience to their customers attract more business than those who do not. 
STANDARDS CAN REDUCE INTEGRATION COSTS
When discussing integration development, it is hard not to look at how far we have come. Ashmore recalls the phone and fax machine as primary methods of interaction in 1999, which eventually evolved to Excel spreadsheets and then databases, many of which had individual system requirements. Manufacturers across the industry have increased the amount of data exported to vendors, as well as data imported from customers.
Developing individual integration points for each vendor, however, may require custom development and can be expensive. Supply chain standards reduce the amount of required integration development, and ultimately reduce integration costs. FeneTech has been working with one of these standards, called FENml. FENml, or the Fenestration Manufacturing Language, is an open standard that describes data flows and transactions between customers and their vendors for the fenestration industry. 
Ashmore reiterates the importance of these standards in our industry. "EDI systems are starting to support XML, or more importantly FENml, where support for additional product attributes and process are possible. The fenestration industry will be able [to] adopt these types of EDI strategies to finally move forward at a faster pace. Anything that promotes a seamless environment should not only be welcomed but demanded, if not required."
HOW TO GET STARTED
Look at your current processes to determine how much time is being spent ordering products and what takes the most amount of time from your purchasing staff. Then reach out to your vendors to determine what level of integration they support. Some good questions to start with are: 
Can they receive purchase orders electronically? 
Can they reply with order acknowledgements, packing slips and invoices in an electronic file format? 
Do they support standards? 
Can they provide other product information, such as pricing, inventory levels and lead times? 
Do they offer any incentives for automating the purchasing process, such as price breaks or better lead times? 
Will they help cover the costs of incorporating this integration into your software package?
Then reach out to your software provider. Discuss the integration capabilities of your current software package. Good questions to ask are: 
Does your software package support automating the purchasing process? 
Can it ingest data from your vendors and display this information to your staff? 
Does it support supply chain standards for communication? Will there be custom development required?
These conversations will help you plan a strategy for supply chain automation. This process will take time, but the benefits will be worth it. "I look at the integration models used by major players like Home Depot, Lowe's, Walmart and Amazon, and I see it as a win-win," says Ashmore. "The development and investment in information systems and processes by these companies increase their operation efficiencies. These gains are beyond the comprehension of most businesses in our industry at this time. 
"In the future, I am sure we will find these investments in technology and automation move into software systems run by business with the help of various software companies," he continues. "It will be a long journey until most of the suppliers and fenestration manufacturers can adopt a simplified strategy that can shift all of us in the right direction."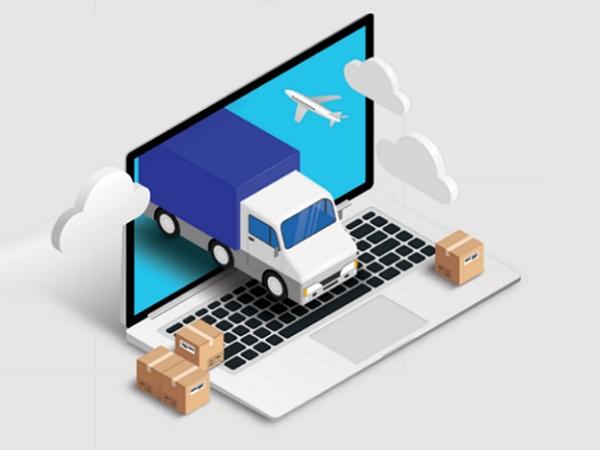 600
450
fenetech.com
2021-10-28T09:00:00
Software Standards and the Supply Chain | FeneTech
glassonweb.com