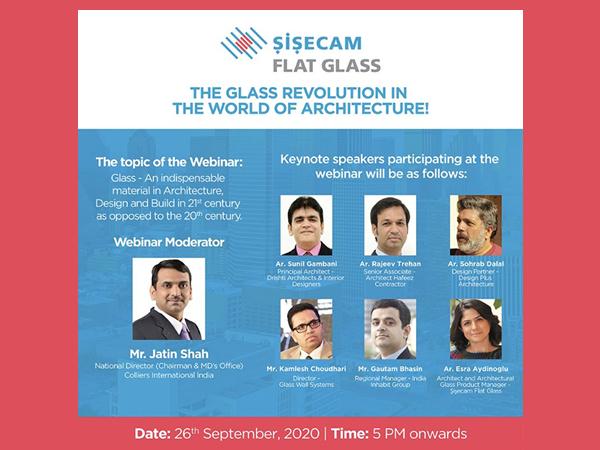 Photo source
Şişecam Flat Glass
SFG India presents to you yet another master session with global leading names where we discuss: "Glass - An indispensable material in Architecture, Design and Build in 21st century as opposed to the 20th century"
When it comes to the use of materials; glass plays a major role in shaping a better world through Architecture, Build and Interior Design. Let us hear of the historical use of glass and it's evolution from what it was, to what is and the crucial character it holds for the future in structural glass applications, parametric and biophilic architecture.
Glass has been the need of every project and will only continue to increase.
MODERATOR:
Mr. Jatin Shah, National Director (Chairman & MD's Office) - COLLIERS INTERNATIONAL INDIA
PANELLISTS:
Ar. Esra Aydinoglu, Architect and Architectural Glass Product Manager - ŞIŞECAM FLAT GLASS
Ar. Sunil Gambani, Principal Architect – DRISHTI ARCHITECTS & INTERIOR DESIGNERS
Ar. Rajiv Trehan, Senior Associate, ARCHITECT HAFEEZ CONTRACTOR
Ar. Sohrab Dalal, Design Partner, DESIGN PLUS ARCHITECTURE
Mr. Gautam Bhasin, Regional Manager - INDIA - INHABIT GROUP
Mr. Kamlesh Choudhari, Director, GLASS WALL SYSTEMS
Date: 26th September 2020
Time: 5:00 pm IST
Webinar Platform: Zoom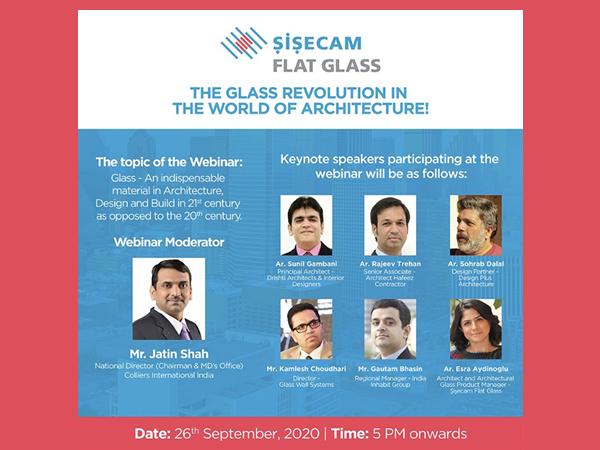 600
450
Şişecam Flat Glass
2020-09-18T08:53:11
ŞIŞECAM Flat Glass India presents: "The glass revolution in the world of architecture"
glassonweb.com