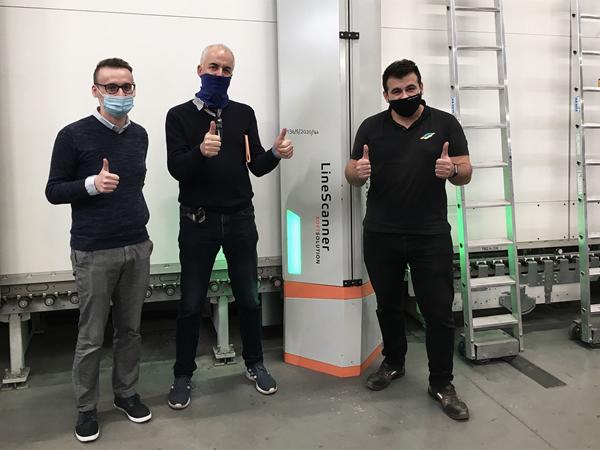 Photo source
www.glass-iq.com
The Polish company Q4GLASS now utilizes a LineScanner from SOFTSOLUTION, to testify Quality 4 GLASS in Koszalin, near the Baltic Sea in the northernmost tip of Poland.
Flatglass such as single sheets at the Bystronic IG-Line is detected to get the highest surface quality, to proof glass thickness and faultless coating. The data archive provides 100% documentation and a visual representation of glass items as well as different statistics.
At Q4GLASS, a LineScanner with 2700mm is used for vertical single glass inspection on an insulating glass line. In addition to quality control, the logo position is checked.
// Statement from R&D Director of Q4GLASS - Mr. Marek Skotnicki
"Employees trust the scanner's readings. They got used to its help and the support that the scanner gives. This is best evidenced by the matter of fact that they do not want to turn it off, even for a short time.
Purchasing a SOFTSOLUTION Linescanner turned out to be a really good investment!"
// Q4GLASS represents innovation and quality
Q4Glass is a young company that has been established by experienced professionals in 2010. Working with glass is their passion and they have decided to take up another challenge – creation of a modern company providing glass products for the construction industry. Q4Glass - Quality for Glass delivers the highest quality glass, implements bold projects and searches for innovative solutions. The young company achieved numerous successes over the last years and has accomplished many complicated and impressive projects.
In 2011, the first machines were installed in a hall of surface 7,000 m2. Within 6 subsequent years, Q4Glass expanded the manufacturing area by additional 6,000 m2 with processing machines allowing them to produce glass units up to 7 x 3.21 m.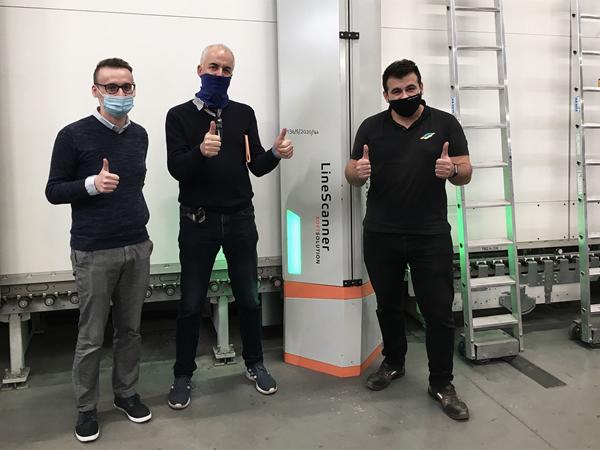 600
450
www.glass-iq.com
2021-01-13T07:21:50
Q4GLASS checks consistently high quality with LineScanner
glassonweb.com