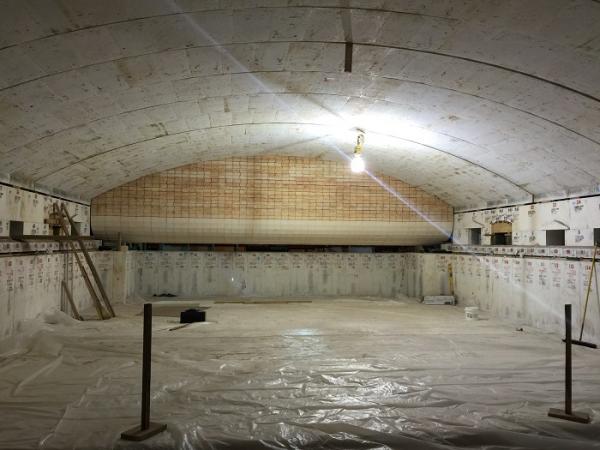 Facility makes clear and STARPHIRE ULTRA-CLEAR glasses for West Coast customers
PPG announced that the Fresno, California, glass plant, which had been idled for a furnace reline and refurbishment, resumed production April 1.
The 50-year-old facility, which makes clear and STARPHIRE ULTRA-CLEAR™ glasses in 2.5- to 12-millimeter thicknesses, suspended operations in early January for scheduled maintenance after more than 15 years of continuous manufacturing.Ray Yee, PPG plant manager, Fresno, said PPG's glass customers in the western U.S. and western Canada will be the primary beneficiaries of the project. "The refurbished furnace will enable us to produce glass more efficiently, reducing our environmental impact and providing us with additional flexibility to meet our customers' demand," he explained.
The Fresno plant typically produces 650 tons of glass per day using proprietary oxygen-fuel technology developed by PPG. This process combusts glass raw materials such as sand and silica using oxygen instead of air, reducing natural gas consumption by 15 percent, carbon emissions by 10 percent and nitrogen-oxide emissions by more than 50 percent compared to traditional air-fired glass furnaces.
Yee said glass plants typically complete furnace reline projects every 10 to 15 years to replace worn refractory brick. He added that the Fresno project also included plantwide maintenance, such as upgrades to the mechanical and electrical systems that are more cost-effective to complete at the same time as a furnace reline.
Clear glass and Starphire glass by PPG meet requirements of the CRADLE TO CRADLE CERTIFIED™ program. PPG produces the most glasses that meet standards for the Cradle to Cradle Certified program of any float glass manufacturer. Starphire glass made at Fresno is believed to be the only low-iron glass in the world manufactured in an oxygen-fueled glass furnace.
To learn more visit www.ppgideascapes.com or call 1-888-PPG-IDEA (774-4332).
STARPHIRE® low-iron glass was introduced in 1990 and, more than 25 years after its debut, remains the clearest, most transparent commercial float glass available. Because of its ultra-low iron content and proprietary PPG formulation, Starphire glass retains clarity even when manufactured in heavier thicknesses, unlike conventional clear glass, which becomes progressively greener and darker as thickness increases. Starphire glass is ideal for architectural and interior design applications such as curtain walls, storefronts, tabletops, display cases and interior doors that demand high levels of transparency and color fidelity.
PPG: WE PROTECT AND BEAUTIFY THE WORLD™
At PPG (NYSE:PPG), we work every day to develop and deliver the paints, coatings and materials that our customers have trusted for more than 130 years. Through dedication and creativity, we solve our customers' biggest challenges, collaborating closely to find the right path forward. With headquarters in Pittsburgh, we operate and innovate in more than 70 countries and reported net sales of $15.3 billion in 2015. We serve customers in construction, consumer products, industrial and transportation markets and aftermarkets. To learn more, visit www.ppg.com.
We protect and beautify the world and Starphire Ultra-Clear are trademarks and Starphire and the PPG Logo are registered trademarks of PPG Industries Ohio, Inc.
Cradle to Cradle Certified is a trademark licensed by the Cradle to Cradle Products Innovation Institute.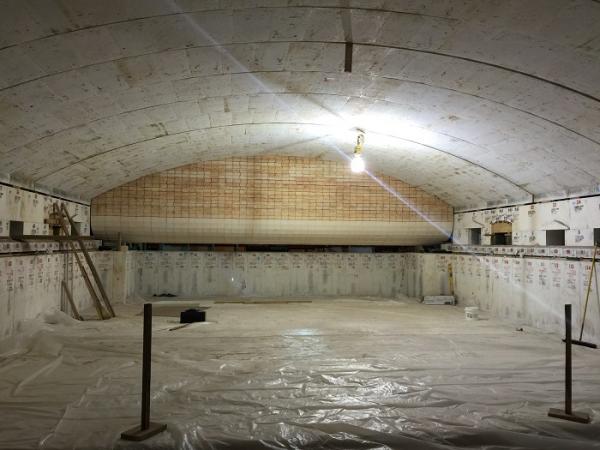 600
450
www.ppg.com
2016-04-06T13:00:00
PPG plant in Fresno resumes glass production following furnace reline
glassonweb.com