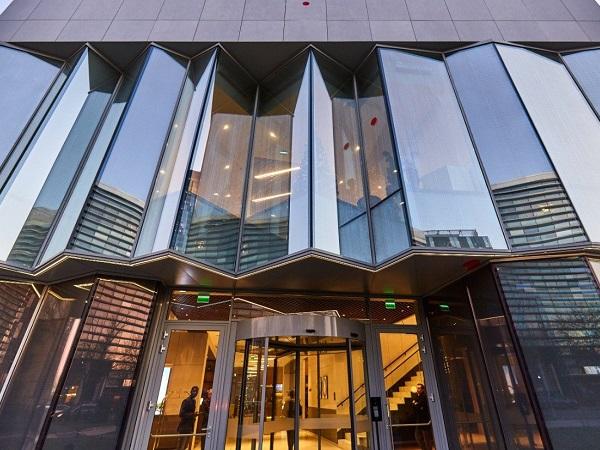 Photo source
© Athur Tintu
Sometimes a project comes along that clearly demonstrates the diverse benefits of Guardian's range of high-performance glass – in this case answering the contrasting needs of a hotel's ground and first floor.
The Courtyard Marriott Hotel in Bucharest is the chain's first venture into Romania and so it needed to appeal to as many guests as possible. The reception, restaurant and bar areas on the ground floor, and the conference rooms on the first floor were central to this – but the two floors also had very different architectural requirements.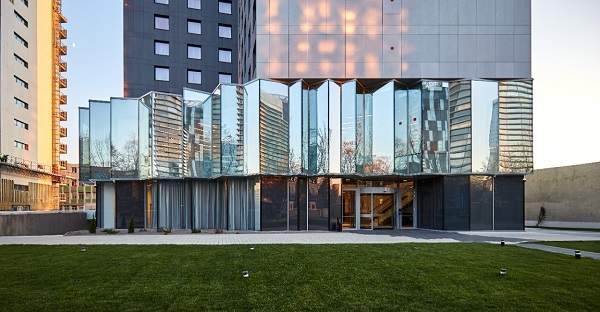 The ground floor needed to be as open and welcoming as possible to attract guests and show off the new hotel's amenities. In contrast the first floor, conference rooms needed to be a private yet relaxing working environment.  
"With Guardian, we were able to cover without any problems high vertical dimensions of 5 metres on the ground-floor to 6 metres for the first floor", Ivona Amariței, Senior Partner, Cumulus Architecture 
When faced with this challenge the architects, Cumulus, realized that glass had the design flexibility to achieve what was required, and more specifically glass from Guardian. Firstly because of the properties and range of Guardian's glass but also their expertise in large glass sizes. By working closely with Guardian, Cumulus' vision for the project didn't have to be compromised.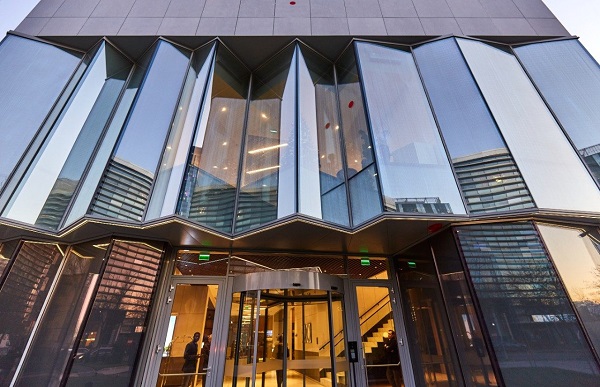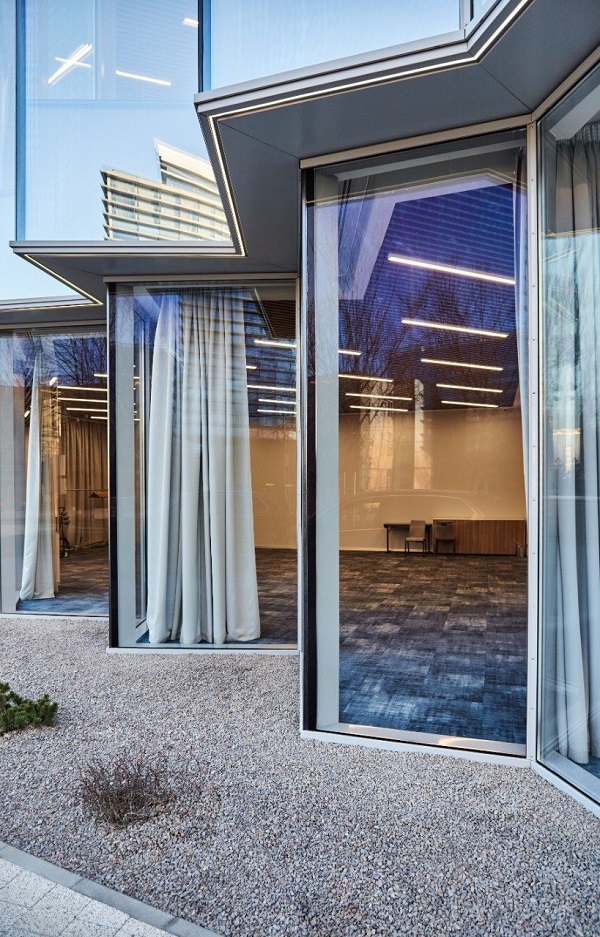 For the ground floor a real innovation in glass was chosen – Guardian Clarity™. This greatly reduces reflections, while at the same time increasing light transmission. Compared to standard glass, reflections reduce from 8% to just 0.7%, and light transmission increases from 90% to 98%, all of which creates an almost perfect, obstruction-free viewing experience.  
"On the ground floor, the absolutely transparent glass is used, with far less reflection – Guardian Clarity™ – which makes it accessible, fluent and connected to the outside" confirms Ivona Amariței.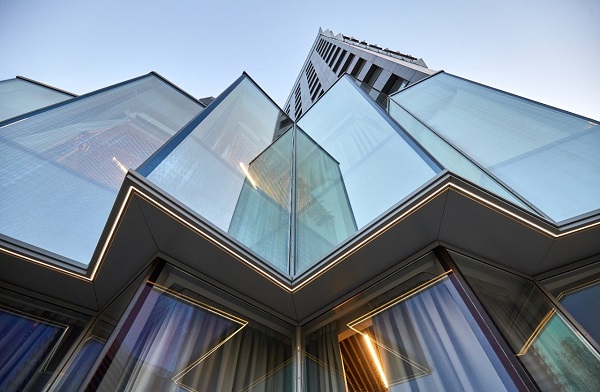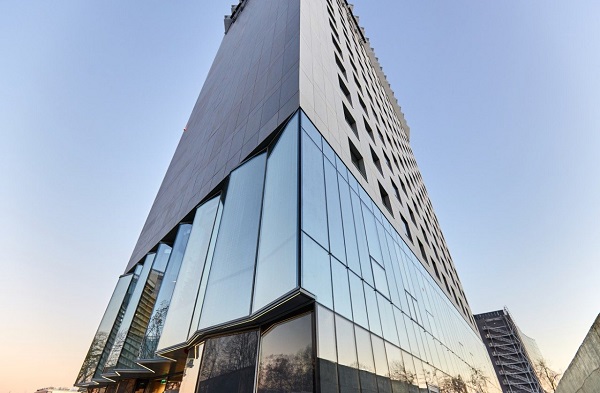 For the first floor, where privacy and working comfort were priorities, SunGuard® HD Diamond 66 solar control glass was the ideal option. This delivers almost complete privacy yet also high light transmission, energy efficiency, durability and color neutrality. 
"Where the conference rooms are located, we used a glass with a strong mirroring coefficient – SunGuard® HD Diamond 66 – which lets you see clearly from the inside to the outside, but not the other way around," adds the architect Ivona Amariței. 
"We used the features of the glass from Guardian to express the segregation of the functions", Ivona Amariței, Senior Partner, Cumulus Architecture. 
From the 'almost invisible' effect of Guardian Clarity™, to the highly reflective Guardian SunGuard® HD Diamond 66, Cumulus creatively combined the two to achieve exactly what the project required. Highlighting how adaptable, innovative and comprehensive Guardian's performance glass capabilities are. 
Or as Ivona Amariței says "We used the features of the glass from Guardian to express the segregation of the functions."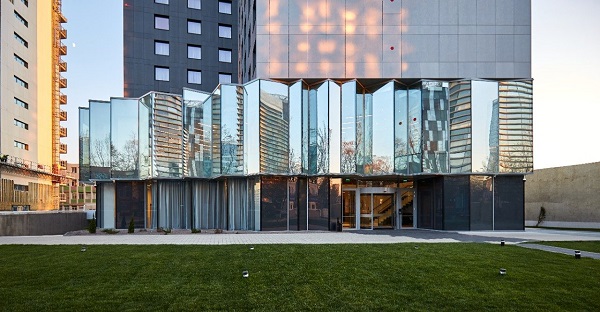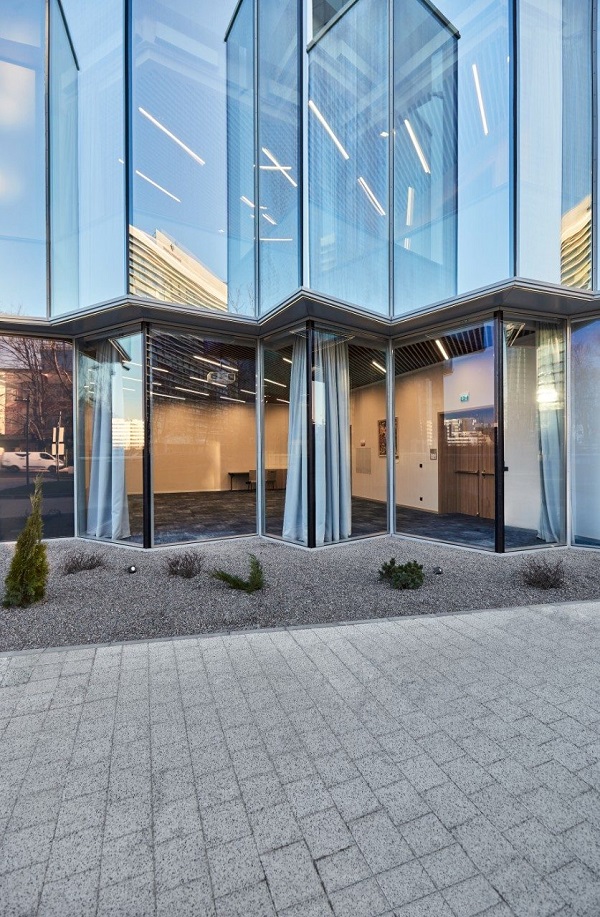 Guardian Glass products used 
Ground floor: Guardian Clarity™  
First floor: SunGuard® HD Diamond 66  
Project Team 
Glass: Guardian Glass, Doru Cãpâlnaş
Architect: Cumulus Architecture, Bucharest 
Glass processor: Delta Glass SRL, Bucharest 
Cladder: Metalplast Construct SRL, Bucharest 
Photo credits: Arthur Tintu, all rights reserved 
© Athur Tintu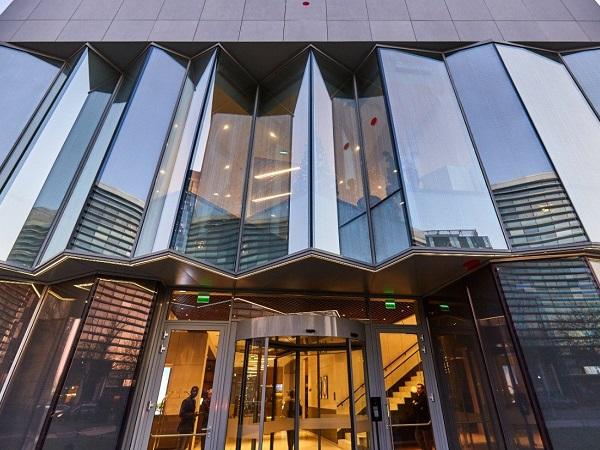 600
450
www.guardianglass.com
2022-02-01T08:00:00
From open to private – with GuardianClarity™ and SunGuard® HD Diamond 66 glass
glassonweb.com