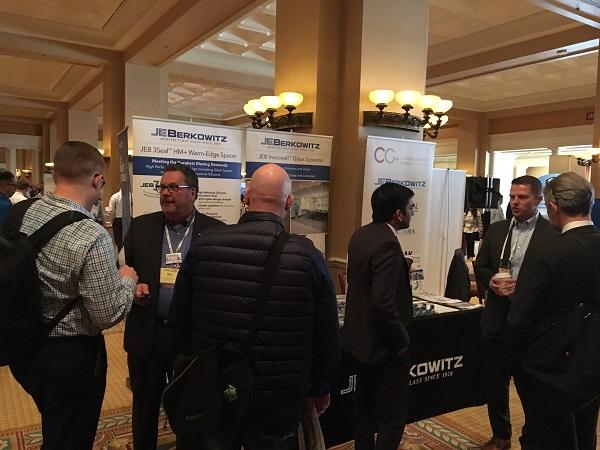 Photo source
jeberkowitz.com
The 31st annual MGA Glass Expo will be held on April 18th and the companies of Consolidated Glass Holdings (CGH) will be well represented.
JE Berkowitz, Solar Seal, Global Security Glazing and Dlubak Specialty Glass will all be on hand at the MGA show that will be held at Martin's Crosswinds in Greenbelt, Maryland. Attendees will be able to meet with representatives of the CGH companies and view the latest product offerings. 
JE Berkowitz has been an exhibitor and supporter of the Mid Atlantic Glass Association for many years and has been a consistent supporter of the MGA Glass Expo. This year their presence will be bolstered by their sister companies allowing an incredible range of products to be on display.  
Among the products that the CGH companies will be promoting:
Invisiwall Glass Systems, High Performance IGU, 3Seal HM+ Warm Edge Spacer, Protective Glazing including bullet and blast resistant, and CHILDGARD Security Glazing.
For more information on the CGH companies- please visit:
600
450
JE Berkowitz
2018-04-16T08:00:00
JE Berkowitz and CGH Companies to Exhibit at MGA
glassonweb.com