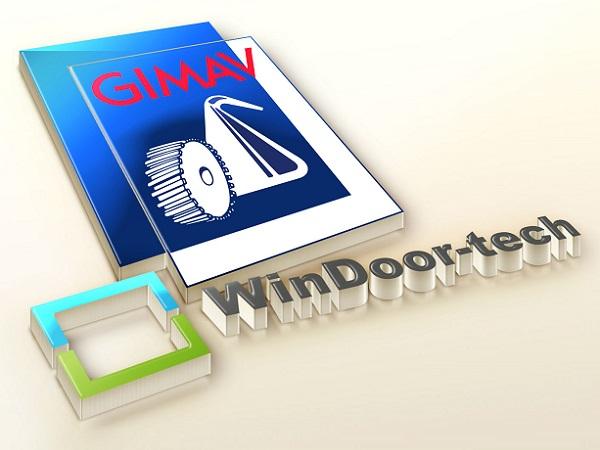 Photo source
www.gimav.it
Focus on Italian-made glass processing machinery for windows and doors in Poznań Poland, February 12-15.
For the first time at WinDoor-Tech 2019, GIMAV has arranged for a delegation of member companies to attend the International Trade Show of Machinery and Components for the production of windows, doors, gates and facades, at the Poznań International Fair pavilions.
WinDoor-Tech is the first of the 2019 international events in which GIMAV members will participate with the support of ITA (Italian Trade Agency) and the Ministry of Economic Development, to promote Made in Italy glass processing products in key foreign markets.
The Italian delegation is aware of the significance of its presence in a constantly growing market like that of Polish fenestration. Findings from the most recent GIMAV Industry Report confirm that, in terms of flat glass exports, Poland is ranked 7th as a destination market for Italian production – up 8 places compared to the previous year, with a 2.73% share.
In addition to the institutional presence at Punto Italia, 5 member firms will showcase their products: Bottero Spa, Forel Spa, Helios Quartz Srl, TK Srl and Triulzi Cesare Special Equipments Srl.
Vitrum will also be on hand to point out to visitors the key innovations planned for the 2019 edition of the show.
GIMAV member companies at WinDoor-Tech 2019
Bottero
Bottero has been a powerhouse in the glass market for more than 60 years. A steadily growing benchmark that has never missed a beat and that today, thanks to this seamless pursuit of excellence, can offer products imbued with the benefits of enterprise experience that few others possess. It is the only company in the world in a global leadership position in all sectors of the glass industry: hollow glass, special systems, laminated and monolithic flat glass.
Forel
Forel, a company with more than 40 years' experience in the manufacture of machinery for processing flat glass and IG units, will showcase its best products at WinDoor-Tech. These include the EM-DM edging/drilling/milling line, (a complete glass edge processing unit); the VC02 vertical line for cutting laminated glass (up to Jumbo size); and the exclusive SS Sorting System for safe and efficient automated glass handling during processing. The Forel range of products is also clearly diversified in the insulating glass sector with a vast array of solutions, from standard to extra-Jumbo sizes.
Helios Quartz
Established in 1940, Helios Quartz's expertise lies in many different areas, notably in the manufacture of UV and IR lamps, the latter currently used to dry water-based paints and solutions. But the company is not limited to lamp production. Its many innovative types of equipment include a tool that allows both manual and automatic detection of the tin side of glass.  
Tk
At WinDoor-Tech, the Satinal Group will roll out STRATO™, the first EVA film made just outside Milan, Italy. An understanding of this EVA-based film is crucial in order to appreciate all of its possible applications and advantages. Because it is a cross-linking (heat-curing polymer) material, STRATO™ can be applied to safety glass for architectural and decorative glass for interiors without incurring delamination. In addition, the broad range of TK ovens, specifically for chemical and heat tempering of glass and HST (Heat Soak), round out the product range offering a unique, high-quality family of products engineered to meet the comprehensive needs of glass professionals.
Triulzi Cesare Special Equipments 
A model of Made in Italy excellence, Triulzi makes a broad range of glass washing and treatment solutions for all kinds of flat glass, from automotive to solar, lighting, home appliances, display, construction and interiors.
All of its machines are Industry 4.0-compliant. 2019 promises innovations in robotics and washing machines for curved glass.
Vitrum
Vitrum staff will be on hand to help visitors understand the many advantages of participating in Vitrum 2019, on the calendar October 1-4, 2019 at Fiera Milano Rho. Myriad opportunities are open to exhibitors to optimize their investment and gain the utmost advantage possible by participating in the event. Among the many innovations developed for this new edition are the 12 Vitrum Specialized themes that will pave the way to an even more pleasant visit, and the new dedicated Agents and Representatives space. Just months after the opening of space sales, the 2019 edition already promises to be bigger than ever, and with a growing number of high-quality international exhibitors.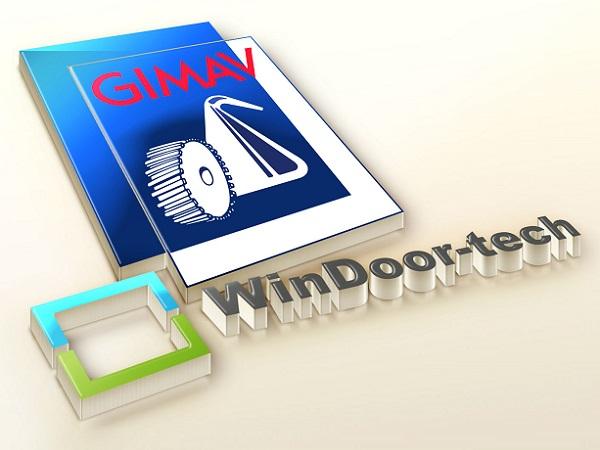 600
450
www.gimav.it
2019-01-28T07:30:00
Italian glass processing technology at WinDoor-Tech 2019
glassonweb.com