Guardian Glass North America has launched two new products in its commercial range of double silver coated glass: SunGuard SuperNeutral SNR 35 and SNR 50 coated glass. Both provide low solar heat gain, neutral silver appearance and stunning neutral reflectivity.
Guardian Glass North America has launched two new products in its commercial range of double silver coated glass: SunGuard SuperNeutral SNR 35 and SunGuard SuperNeutral SNR 50 coated glass.
SunGuard SNR 50 and SunGuard SNR 35 coated glass both provide a remarkable low solar heat gain, a neutral silver appearance and stunning neutral reflectivity, providing options for architects to use individually or in different areas of a project to achieve a specific aesthetic and make their designs come alive. 
"Architects were invited throughout the product development process to review samples of SNR 50 and SNR 35, and their responses were very favorable," says Darijo Babic, Architectural Sales Director, Guardian Glass North America. "The products are already being specified, a good indicator of industry acceptance. We look forward to sharing these projects."
The products provide a range of performance features: SNR 50 offers a balance of medium reflectivity and neutral aesthetic with a 48% visible light transmission and 0.25 solar heat gain coefficient; SNR 35 delivers a crisp, reflective look and features a lower solar heat gain coefficient of 0.17 for even better energy saving performance.
"Our projects strive for a sense of belonging and strong contextual relevance," explains Matthew Z. Leach, AIA, Principal/Senior Designer, Page. "Glass should contribute to the vibrance of the project while highlighting the adjacent materials as well as the context it reflects. It is important that the color rendition of reflection be as bright but also as neutral as possible. SunGuard® SNR 50 does this without appearing too dark or too reflective. It's a very natural, neutral glass, evocative of more classic modern architectural glazing systems. It is as well suited for reflecting bright blue skies as it is for reflecting beautiful, brushy landscapes."
By combining the classical, neutral aesthetic both at normal and angular incidence with superior energy performance, these new products present attractive exteriors architects seek while helping to provide bright, comfortable interiors.
Designed to be used on the #2 surface of a standard insulating glass unit, SNR 50 and SNR 35 can be paired with a variety of substrates at the following thicknesses:
5mm to 12mm - Clear and UltraClear Low-Iron

6mm to 10mm - Green, CrystalGray 
Both products are available heat strengthened or tempered, and on jumbo (130" x 204") and super jumbo lites (130" x 240") at 6mm–12mm thicknesses (clear or UltraClear low-iron glass).
Guardian SunGuard SNR 50 and SNR 35 are available through the Guardian Select Fabricator network. Visit the website for more information.
Images are an artistic rendering intended to represent the reflected and transmitted color of the glass in real use conditions. Actual results may vary.
About Guardian Glass
Guardian Glass, a major business unit of Guardian Industries, is one of the world's largest manufacturers of float, coated and fabricated glass products. At its 26 float lines around the globe, Guardian Glass produces high performance glass for use in exterior (both commercial and residential) and interior architectural applications, as well as transportation and technical products. You'll find Guardian glass in homes, offices, vehicles and some of the world's most iconic architectural landmarks. The Guardian Glass Science & Technology Center continuously works to create new glass products and solutions using the most advanced technology to help customers see what's possible™. Visit guardianglass.com.
About Guardian Industries
Guardian Industries, a global company headquartered in Auburn Hills, Michigan, operates facilities throughout North and South America, Europe, Africa, the Middle East and Asia. Guardian companies employ 15,000 people and manufacture high-performance float glass; coated and fabricated glass products for architectural, residential, interior, transportation and technical glass applications; and high-quality chrome-plated and painted plastic components for the automotive and commercial truck industries. Guardian's vision is to be a preferred partner to our customers, suppliers, employees and communities based on a foundation of mutual benefit. This drives our relentless focus on improving people's lives by providing products and services they value more highly than their alternatives and doing so responsibly while consuming fewer resources. Guardian is a wholly owned subsidiary of Koch Industries, Inc. Visit guardian.com.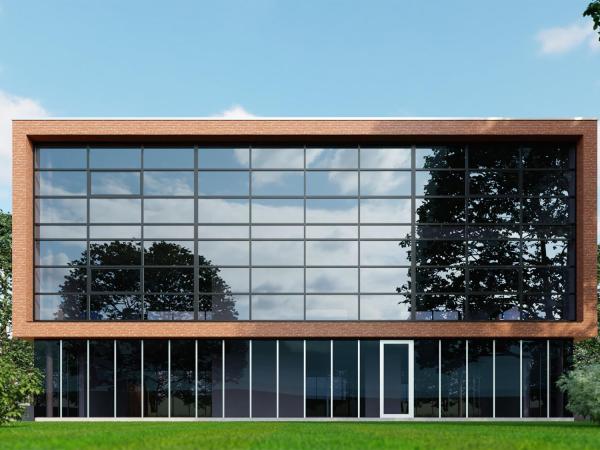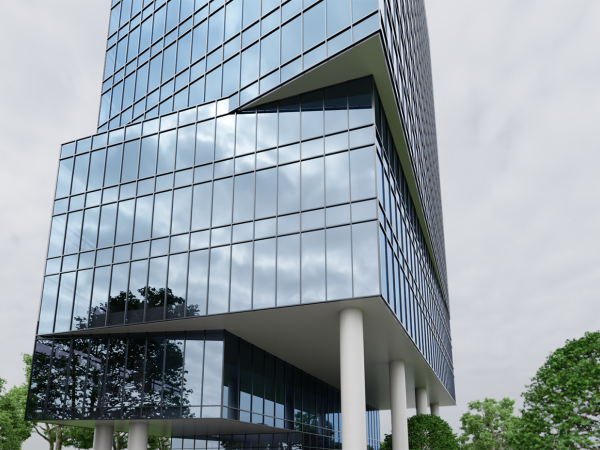 600
450
Guardian Glass
2022-03-25T08:00:00
Guardian Glass Launches SunGuard SuperNeutral SNR 35 and SunGuard SuperNeutral SNR 50 coated glass
glassonweb.com