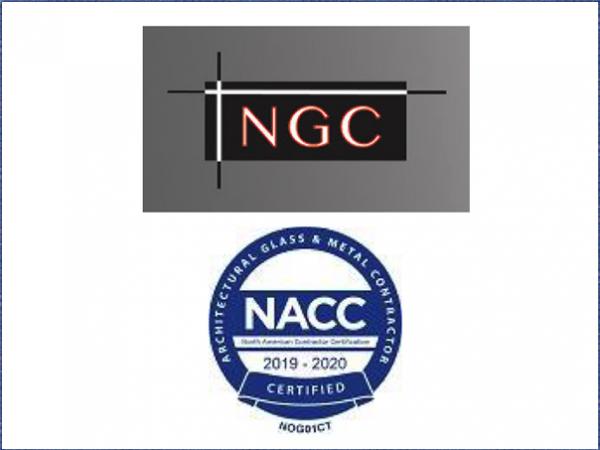 Photo source
naccprogram.com
Norwalk Glass of South Norwalk Connecticut became the latest organization to achieve certification through the North American Contractor Certification (NACC) program.
This long-term family owned and operated business possesses a wide variety of experience in the glass and glazing trade, and adding this additional important certification fit perfectly in the culture that Mark Pettorini and his family have cultivated over the years at Norwalk Glass. We wanted to know why Mark went down the certification path and also find out more about the way he and his company goes to market.
Why did you decide to pursue NACC certification?
Mark Pettorini:  The certification makes you a better self-performing company, but also puts you ahead of the curve in the glass industry, and it also puts you on the same playing field as the best of the best in our industry.
How did the preparation for certification change or improve your company processes? 
MP: The certification assessment found our shortfalls, and allowed and guided us to fix small items in our business that you overlook in the day-to-day operations.
Was there anything in the process that surprised you?  If so what?
MP: The thing that surprised me the most was that little things that, as a business owner, you overlook or take for granted, were examined. The process refreshed our thinking about how we move ahead as a company.
How will the certification help you with future bids or proposals?
MP: The certification puts you in a special group of companies that have taken the time to bring their company to the next level.
Now that you are done with the first year's certification process are you pleased to have gone through it and would you recommend the program to others?
MP: We are very happy we did it and I would recommend it to all who want to improve their company.
Norwalk Glass is a proud family business since 1963.  How has that been an advantage for how you go to market?
MP: I tell my customers the biggest advantage I give them as a family owned and operated business is that they can always get 1 of the 3 Pettorini's if there is a problem that needs to be resolved. The other advantage is we, as owners, are hands on-- from loading trucks to bidding work to paying the bills and the overall managing of our business.
In that long and storied history there has to be a project or two that stands out as a favorite.  Can you tell us which one that would be and why? 
MP:  It was an interior glass job we did at UCHC Health Center. The schedule was tight and we had glass walls with pictures of areas in Connecticut silkscreened on  them. The final product was quite impressive.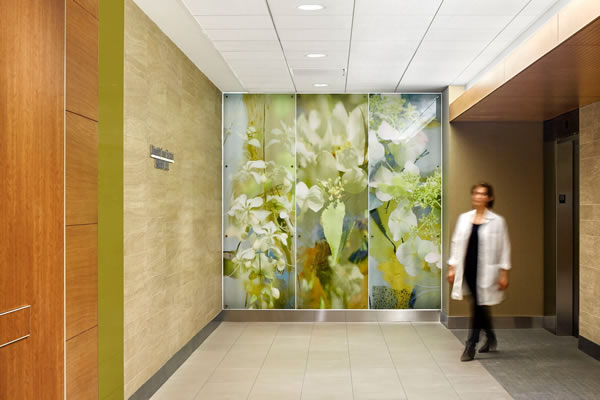 You offer a wide range of services from high-end and high-performance commercial to residential walk in. How do you keep all that straight and is there an application or service that you prefer?
MP:  We prefer to do commercial contract work, but our company was founded by servicing all aspects of the glass industry and we still practice that philosophy to this day. We are able to do this by promoting from within so all managers have performed all aspects of our business…
What is the biggest change you've seen in the industry from when you started until now?
MP: The biggest change in our business is the general contractor wanting us to do the total building envelope on exterior jobs, and the amount of custom interior work we perform.
For more information on Norwalk Glass please visit: http://norwalkglassco.com
For more information on the NACC Program please visit: www.NACCProgram.com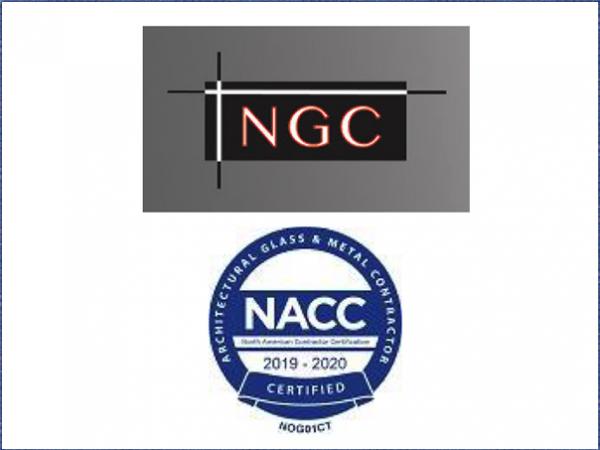 600
450
NACC
2019-09-02T11:00:00
Glazier Certification Continues its Growth | NACC
glassonweb.com