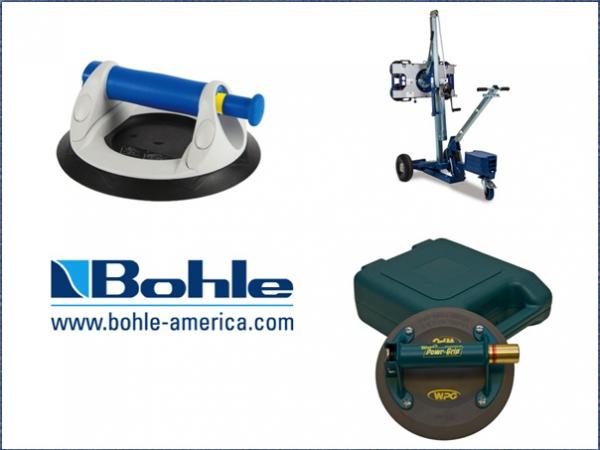 Photo source
bohle-america.com
From Suction Lifters to Transport Aids, Bohle has the Solution the Glass and Glazing Professional Needs
GlassBuild America in Atlanta is one month away and at Bohle America will be there once again with their complete range of products. One of the most important segments of products Bohle manufactures and supplies are in the lifting and transport categories. 
The products found in this section reflect the diversity of transport requirements that need to be met in the day-to-day handling of glass. Lifting and transporting devices that have been specially developed for the glass trade make this work easier. Safe transportation of glass is a basic requirement for the user and a main priority during development for Bohle, whether for relatively simple manual lifters or sophisticated, electrically driven lifting systems.
Among the products to learn more about in Atlanta in this category:
Veribor® pump-activated suction lifter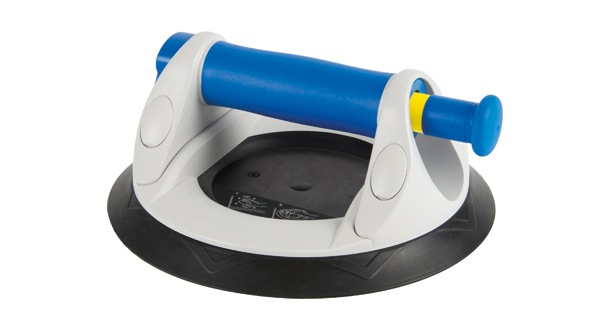 The Veribor® pump-activated suction lifter BO 601G is a real design highlight – both as regards appearance and comfort. It is equipped with a vacuum indicator clearly visible from far away, as well as with numerous functional details. Thanks to the high-quality pump mechanism, the vacuum can be generated especially quickly. On the other hand, the optimized valve button enables a faster ventilation to release the vacuum.
As a result, the vacuum lifter can be attached better to the material and loosened quicker after use. An elevated gripping area enables highest carrying comfort. In addition, a plastic ring above the rubber pad provides additional stability and safety. The BO 601G pump-activated suction lifter is suited for heavy loads up to 120 kg and can be used on all materials and objects with gastight surfaces.
Wood's Powr-Grip® Pump-Activated Suction Lifters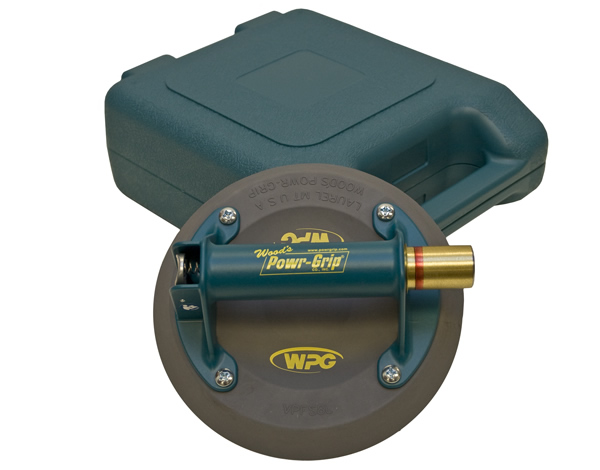 This is one of the new Powr-Grip® pump-activated suction lifters from the high quality "N" series. The lipped suction pad becomes attached quickly and easily to non-porous, flat surfaces. The special rubber blend of the suction pad prevents discoloring and stains on the surface. The red ring at the pump tappet warns the user in case of significant loss of vacuum.
Liftmaster B1 Lifting System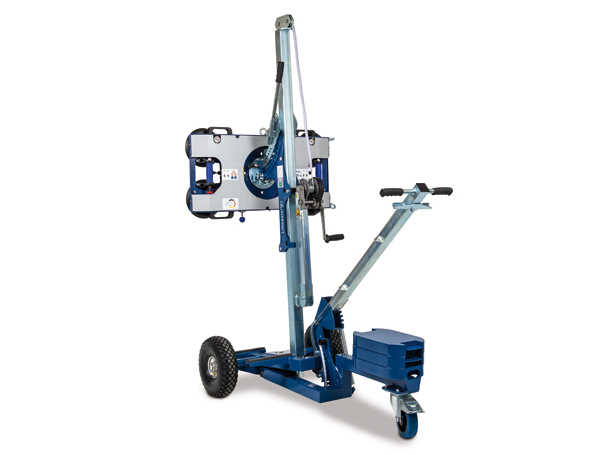 The tendency towards increasingly larger glass constructions in architecture and the growing use of 2-gap insulating glass pose new challenges for glass processors and assemblers: Elements which could previously be moved by two people have now become so heavy that they can hardly be transported manually on site or within company premises any longer. With the Liftmaster B1 Bohle has developed an innovative handling and mounting aid, which enables transporting objects of up to 400 lbs (180 kg) such as glass panes, window elements or metal and stone sheets easily and safely - by only one person.
Manual pumping

Length 1200 mm (47-1/4")

Height 76-3/4" (1950 mm)

Width 800 mm (31-1/2") (with extended axles for widening the gauge 43-5/16" (1.1 m))

Includes vacuum lifter · can be rotated by 360° · can be removed very easily and used separately together with a crane · has a dual circuit vacuum system with 4 suction pads · is very flat and compact · is equipped with a vacuum indicator for monitoring the vacuum · The vacuum is generated via a hand pump, therefore ready for use at all times (no previous charging of batteries required) · weight of the lifting equipment approx. 48 lbs (22 kg)
See these products at booth #2025 at GlassBuild America on September 17-19 in Atlanta, GA USA. 
For more information on Bohlle, please visit www.bohle-america.com
To register for GlassBuild America please visit www.GlassBuild.com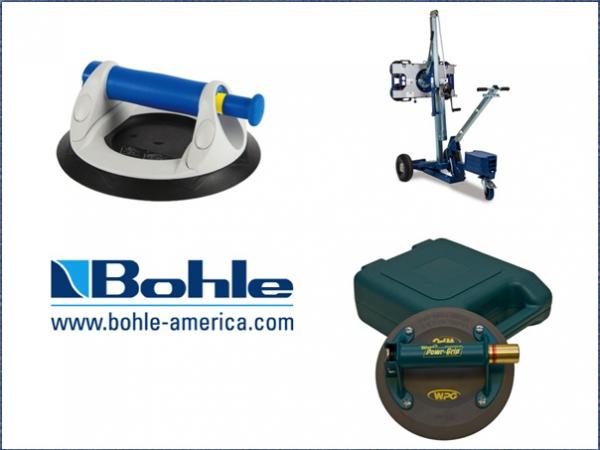 600
450
Bohle America
2019-08-26T10:30:00
At GlassBuild - Bohle America has a "Handle" on the best Lifting Equipment
glassonweb.com