Photo source
www.gimav.it
A strategic appointment to strengthen ties with South America and reaffirm Made in Italy in the world
In collaboration with the Italian Trade Agency (ITA), from June 29 to July 2, 2022, GIMAV will be accompanying its member companies to Glass South America 2022, the glass industry's benchmark event in Latin America. This is a meeting that no market professional seeking new technologies, customers and networking opportunities will want to miss.
Glass South America will be focusing on technology and design for residential construction, architecture, furnishings and the automotive industry. The São Paulo Expo pavilions will be showcasing the world's top glass technologies. Italy in particular will have an exhibition area dedicated entirely to its products of excellence. At the Italian Pavilion, with stands covering nearly 300 m2, visitors will be able to learn about the latest innovations in the Italian market and see the machinery on display with their own eyes.
"We will be in São Paulo to show Glass South America's international audience the distinctive qualities of our glass supply chain," said GIMAV Director Fabrizio Cattaneo. "Considering the 'glass processing technologies' sector trade flows, Brazil ranks 15th overall. Specifically, the share of total trade between Italy and Brazil comes to about 46.1 million euro, with a strong predominance of Italian exports, which amount to 45.6 million euro (2.7% of total Italian exports) and a positive trade balance of more than 45 million euro.
Talking about Made in Italy in South America today still means prestige, quality, and excellence. At such a delicate moment in history, by participating in this new edition we want to launch a clear message of a new beginning and confidence to the international public," concluded Cattaneo.
Along with VITRUM and ITA, GIMAV will be present with an institutional area in the Italian Pavilion (stand J016D), where visitors will be able to gather information about the imminent The Italian Glass Weeks, the first Italian event dedicated to industrial and artistic glass, to be held in Milan from September 10 to 18 and then in Venice from September 17 to 25, 2022, celebrating the International Year of Glass in the country that has historically been synonymous with its excellence.
Thirteen GIMAV member companies will be taking part in Glass South America at the Italian group stand, some of whose contributions are listed below.
GIMAV MEMBER COMPANIES AT GLASS SOUTH AMERICA 2022
ADELIO LATTUADA Srl (J016E)
For over 44 years, Adelio Lattuada has been designing, developing and manufacturing high-quality solutions for vertical grinding and washing of flat glass all 100% Made in Italy. With its Industry 4.0 robotic lines and automated machinery, and in its cyberAL Project products, Lattuada will help you achieve new goals in productivity and flexibility. Visit our stand to discover the most innovative smart automation and robotics solutions applied to glass processing.
BOTTERO SpA (J016G)
We know glass - We love glass
Founded in 1957, one of the glass industry's leading manufacturers of glass processing machinery and production lines, Bottero develops engineered solutions for all glass requirements. As a global leader in flat and hollow glass processing technology, for over 60 years, it has been our mission to help shape one of the most beautiful and useful materials in the world: glass, whose unique qualities, combined with our passion for technology and innovation, continue to guide us in seeking newer and more effective solutions to improve and expand its use.
ELETTROMECCANICA BOVONE Srl (J016I)
Glass South America 2022 is a key opportunity for Bovone and the Italian glass processing industry, as we resume meeting in person in a particularly strategic market like Latin America. Bovone will showcase its Elb Fully Automatic range of automatic edgers. Our visitors will see the significant upgrades in automation these new edging machines can inject into their companies' processing cycles, offering them outstanding advantages in terms of output.
FENZI GROUP (J016J-J016F)
Fenzi Group at Glass South America 2022
Hugely successful in the Latin American market, the insulating glass products developed by the Group will all be on display at the Fenzi and Alu Pro stand. The entire range of high-durability sealants for high-performance energy-saving windows will be featured at the show. The warm edge spacers by Alu-Pro and Rolltech, a complete line of IG solutions that ensures significant benefits in terms of thermal insulation and ease of processing, which will be on display at the exhibition, are entirely compatible with Fenzi sealants. Also showcased will be the latest developments in mirror-backing paints and silvering solutions, cold-process decorative paints and ceramic inks for all kinds of applications, special glass enamels and precious-metal pastes used in the automotive, electronics, tableware, ceramics and technical glass industries.
FOREL SpA (J016K)
Glass South America 2022 is a major opportunity for FOREL to present its latest innovations in glass processing to all its visitors. FOREL staff will be delighted to illustrate and describe the technologies implemented:
Vertical processing machinery, including the EG arrissing machine, the EM edger (arrissing, raw edge grinding, polishing), and the DM drilling and milling machine as well as all the washing solutions;
The LL Laminating Line, which offers completely automated processing up to the Jumbo-size format;
"Residential", "High Tech", "High Speed" and "No Limits" IG lines, to meet the diverse needs of the market.
GE.MA.TA. SpA (J016L)
At Glass South America Gemata, with its Rollmac brand, will be launching SPRAYGLASS, the new spraying machine for coating the surface of float glass sheets. PLC controlled, this machine, equipped with a rapid color change system, an air filter and the possibility to work with any type of coating (solvent or water based), is completely automatic. Visitors get an in-depth look at the technologies in our COLORGLASS, MULTIGLASS and GLASSLINE portfolio.
GLASS COMPANY Srl (J016M)
At the 2022 edition of Glass South America, we are pleased to invite you to visit us at stand J016M in the Italian Pavilion. During the event we will be introducing our machinery, equipment and products with innovations that will certainly be intriguing, including our new LASERMEK laser range, the FIREMEK fire resistant glass production system and the PLASMEK plasma glass surface processing machine.
HELIOS ITALQUARTZ Srl (J016N)
We are thrilled to finally be going back to GLASS SOUTH AMERICA! Helios Quartz will be presenting this year's latest innovations in infrared and ultraviolet technology for the glass industry. Among the highlights for this year's edition are the compact version of the FULLY AUTOMATIC TIN DETECTOR, which detects the tin side of float glass, the IR curing modules for screen and digital printing, which can be installed directly on existing conveyors and can be supplied complete with control panel and power regulation, as well as the lamps and complete UV systems.
ITALCARRELLI SpA (J016P)
With its many years of experience and ongoing investments in innovative solutions, world leader in the design and manufacture of specialty machines, flat glass storage and handling solutions, ITALCARRELLI® has acquired remarkable know-how in this field, supplying products to some of the top glass manufacturers and processors all over the world. Visitors to the company stand at Glass South America 2022 will receive information on our product range, which includes platform and inloader transporters, multidirectional side-loaders, special glass handling equipment, and machines for handling packaged glass inside box containers, AGVs and LGVs.
MACOTEC Srl (J016Q)
Since 1997 we have been designing, building and installing automatic machines and systems for flat glass cutting. Inspired by a passion for technology and glass, MACOTEC is today a solid and highly appreciated international business that has long been distinguished by its product specialization, guaranteeing machinery equipped with the most up-to-date components and technology. These models will be exhibited at the GSA 2022 Fair:
Master Shape 3.7 FR, high-tech table for rapid float glass straight and shaped cutting.
Strato Active F 3.7, the latest evolution of an established model, a high-performance table for laminated glass cutting (15" cutting cycle)
MAPPI INTERNATIONAL Srl (J016R)
In a world that is evolving faster and faster, Mappi aims to anticipate change and offer glassmakers the best solutions in glass tempering. Best because Mappi guarantees results that exceed the strictest quality standards, best because Mappi integrates perfectly with your glassworks organization and with all the potential of Industry 4.0, and best because Mappi optimizes and minimizes energy consumption and, in general, all tempering furnace use and maintenance costs. With its range of tempering furnaces from 1050x2300 up to 3300x6000, Mappi is always one step ahead.
SCHIATTI ANGELO Srl OFFICINA MECCANICA (J016S)
Schiatti Angelo is a historic family run business with its roots in the 1950s. Specialized in the manufacturing of glass processing machinery, the company offers a complete range of straightline and double edgers, also in-line, and multi head drillers, bevelers, glass loaders/unloaders, drilling centers and vertical drilling machines. Customized solutions are also available. Schiatti has always been known for the value of its machines, which have proven to be reliable and durable. Over the decades, experience, knowledge of the market, and constant innovation have brought the company into the present: the era of the fourth industrial revolution, with its smart factories, and online production management.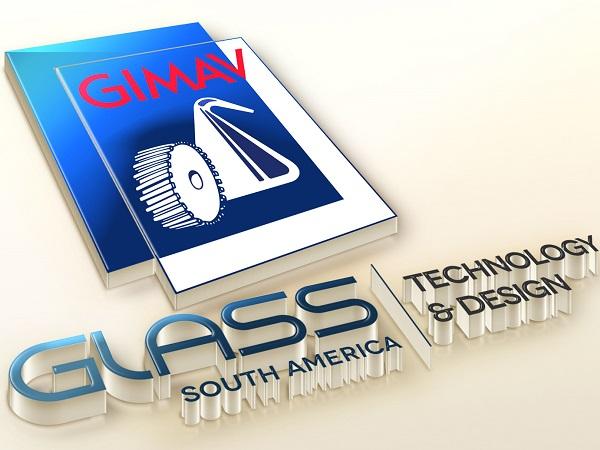 600
450
www.gimav.it
2022-06-27T16:17:18
Gimav is going to Glass South America 2022
glassonweb.com