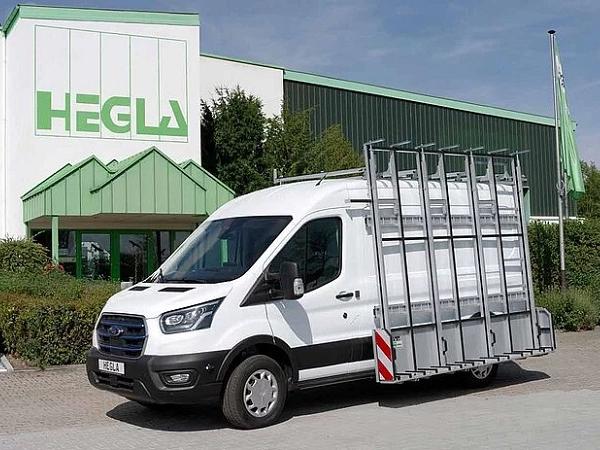 Photo source
HEGLA Fahrzeugbau GmbH & Co. KG
Exterior racks continue to be fitted as standard on vehicles with electric drives that are used to deliver and install glass, structural elements, and other extra-large items.
Mr Stachel, a niche market for a long time, e-mobility was typically limited to private households or public authorities. With special racks, HEGLA Fahrzeugbau is ready for the new electric vehicles for glass and window transport. In your opinion, what is the current status of the e-mobility market?
The number of orders for attachments for commercial electric vehicles has significantly increased and quite frankly, we are surprised. Demand was low for a long time, but the new vehicles coming onto the market have changed the situation. With a longer range and load capacity, they are well equipped for daily requirements and fulfil their purpose. Our lighter rack helps to keep the load capacity of these models high, and the opportunities of e-mobility now outweigh the earlier limitations. However, there are still differences among the individual vehicle classes. The proportion of electric vehicles is currently increasing in the total load range of 2.8 to 3.5 tonnes in particular.
The 2.8 to 3.5 tonne range includes small delivery vehicles and classic vans. Is there a particular reason why e-mobility is on the increase for these types of vehicle?
Vans up to 3.5 tonnes are the universal vehicle of the glass and window sector. If they are equipped with an exterior rack and ideally with an interior rack and tool cabinet system, they can transport almost anything, the installation materials are in their place, and most tasks can be carried out with this type of vehicle. This means that a lot of these delivery vans are now in use and must be renovated or replaced at regular intervals. They rack up a lot of kilometres when used on a daily basis, and the higher price of fuel has led ever more companies to consider the switch to e-mobility. When compared to trucks, the premium for electric variants is still manageable. There are other, additional factors, such as the extended range and the new models from classic manufacturers. Additionally, companies have now acquired experience with electric vehicles. The sector has only used vehicles up to 2.8 tonnes for express service for the past 10 years or so. With a detachable rack, they can also be used privately. This lowers the hurdle for driving a Caddy, Kangoo or Transit Connect van, as it is comparable in size to a private car. For these delivery vans, the total cost of switching to e-mobility is lower due to government funding programmes and overall, the product range in this class is now very diverse.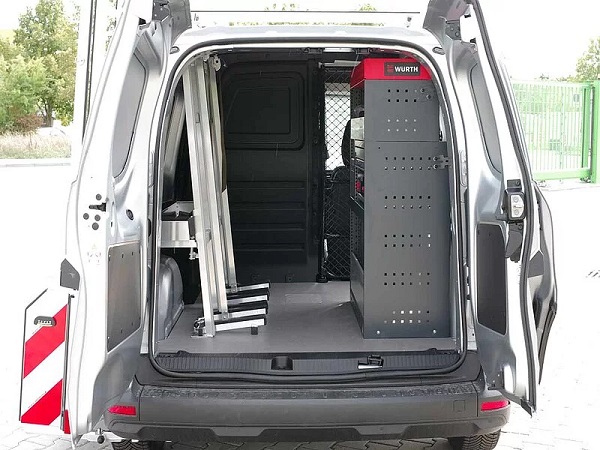 How do you think the situation will play out?
The trend to e-mobility will continue in vehicles with up to 3.5 tonnes of total load and depends on a number of factors. Next year, funding is scheduled to be cut, which will certainly have a negative impact on future growth. It is also difficult to predict what will happen with fuel prices – if they will remain at today's level or rise again. Although our experiences with customers have been positive overall, the coming months will show the extent to which daily use will impact this prediction again. Electric vehicles are of particular interest for use in green zones in inner cities – and the general awareness of the need for more environmental protection could further increase the number of electric vehicles on the roads. We have to wait to find out which of these factors outweighs the others in the end, and also what the delivery situation for the models will look like.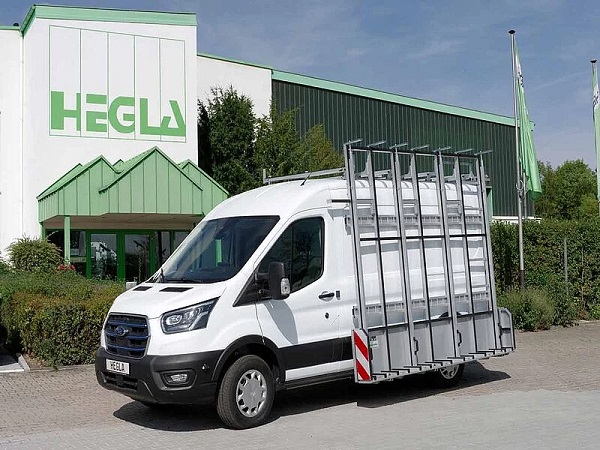 E-mobility is one of the most highly debated topics amongst fleet managers. Do you see a 100% electric fleet in the near future?
We don't see a complete conversion to electric vehicles at present, even though it might be possible. Realising that in the total load range from 3.5 tonnes would be difficult – there are not many vehicles on offer in that range. Solutions would be possible, however, if, for example, a lorry is only used on specifically defined routes and the required charging infrastructure is available at the start and end points, or if in future, models with a longer range are released. Ultimately, vehicles in a fleet must be available for the required tasks and right now, a vehicle mix makes the most sense. The new electric vehicles are suitable for many things, including use in inner cities or for one-day installations. For demand beyond that, vehicles with classic combustion engines are still preferable.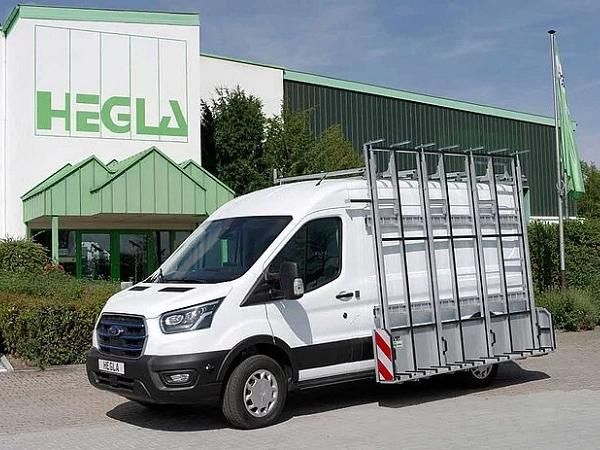 600
450
HEGLA Fahrzeugbau GmbH & Co. KG
2023-01-23T07:00:00
Four questions about e-mobility in the trades for Marc-Alexander Stachel, HEGLA Fahrzeugbau
glassonweb.com