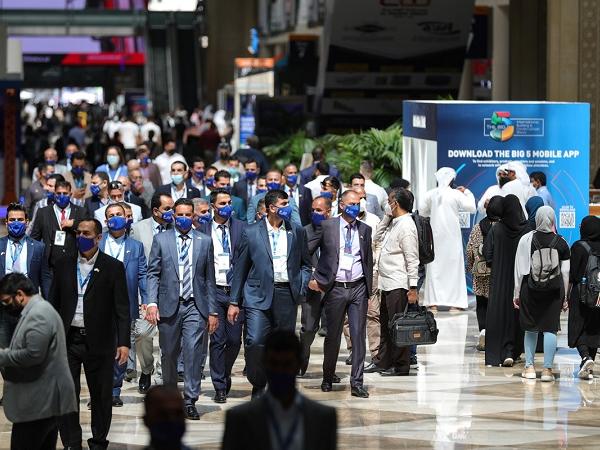 Photo source
dmgevents.com
36,386 business professionals attended Dubai's construction mega-event The Big 5, returning as the only live in-person event connecting the global construction industry in 2021.
Over 1,200 exhibitors from more than 50 countries represented, including 20 country pavilions
The Big 5 returns for its 43rd edition from 18 – 21 September 2022 at the Dubai World Trade Centre.
The Big 5,The Middle East, Africa and South Asia's (MEASA) largest and most influential event for the construction industry, last week welcomed over 36,000 industry professionals, bringing the business community back to face-to-face business for the first time in two years.
Josine Heijmans, Vice President – Construction at dmg events said: "The Big 5 has been an outstanding success this year and we are delighted to be back. The diversity and quality of participation has reaffirmed the industry'sdemand for in-person business events and thriving activity at the exhibition shows that the region's construction sector is well poised for growth following the COVID-19 impact."
During the four-day event, inaugurated by His Highness Sheikh Mansoor bin Mohammed bin Rashid Al Maktoum, Chairman of Dubai Sports Council, the exhibition connected the region's engineers, architects, contractors, and project managers with over 1,200 exhibitors from more than 50 countries, offering access to the latest construction products and solutions set to accelerate market growth.
Heijmans added: "Whether it be showcasing innovative products, offering skills development opportunities, or hosting live forums for progressive dialogue, it has been our first and foremost mission at The Big 5 to support and move the building industry forward – more important than ever this year we are determined not to let the conversation stop here."
For the first time this year, The Big 5 launches its Online Reconnect days. Open from 16 -17 November the platform offers the global construction community the chance to re-engage to close sales, follow-up on vital business conversations, and access the latest content from The Big 5's international speakers.
Faruq Mangera, General Manager at Al Waseef Industries sees the Reconnect Days as a vital phase in exhibiting today, and as a means to enter new markets: "We have had visitors from Iraq, Jordan, Oman, Africa and more to our stand and I'm sure that the online exhibition in November will continue to help us tremendously with these new markets; our team have been trained to use that system, to meet customers online to showcase our products and to show who we are."
With three high-level summits this year, 70 CPD certified talks delivered by 150 speakers, the inaugural Construction Impact Awards and returning Start-up City and the Women in Construction Forum, The Big 5 drew in proactive and forward-thinking professionals more ready to do business than any year before.
Hans Reinders, Founder & New Business Development at returning exhibitor Oxycom concluded that the quality of participation at the event was as high, if not higher than any year before. He said: "The Big 5 welcomed dedicated people of the industry - people that have a reason to come because it's the surrounding where they can get new information in a world that goes on and picks up again," he added that "The stop for a year and half meant no business, but somewhere you have to start buying again, installing again, and changing again, and that momentum is here."
The Big 5 provided a safe environment for face-to-face business following the dmg "All Secure" protocol and in collaboration with DWTC and local health authorities during the exhibition. The enhanced measures include guidelines covering all aspects of cleaning and hygiene, social distancing measures, and the use of PPE, screening, and a track and trace in conjunction with local authorities.
The 23rd edition of The Big 5 is set to take place at the Dubai World Trade Centre from 18 – 21 September. For more information, please visit www.thebig5.ae.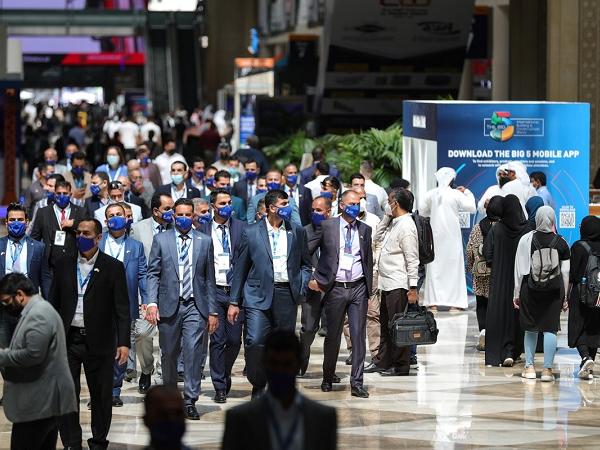 600
450
dmgevents.com
2021-09-27T08:13:38
Dubai hosts over 36,000 global professionals at the first in person construction event in two years
glassonweb.com