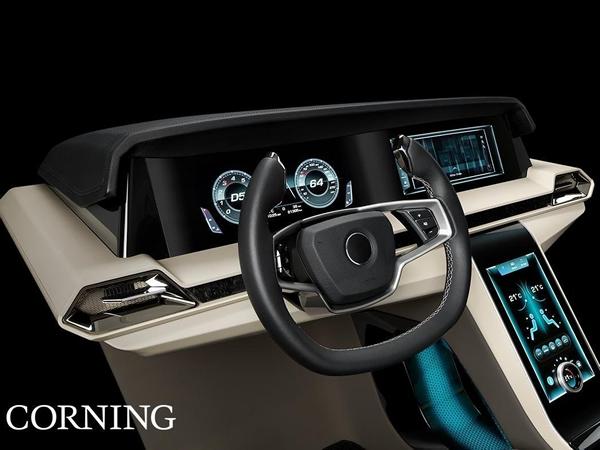 Photo source
www.corning.com
Newest Corning Gorilla Glass for Automotive Interiors solutions widen the design window to reliably and economically enable next-generation trends.
Corning Incorporated introduced two new auto interior glass solutions to customers at last week's 2019 Consumer Electronics Show® (CES) in Las Vegas. As automakers respond to consumer demand for more integrated and interactive displays, Corning's new Gorilla Glass for Automotive Interiors solutions are designed to address these trends, delivering the highest product performance and superior system economics.
"Consumers want a more connected and immersive driver experience in the cockpit. Automakers are responding by deploying displays that are larger, longer, shaped, and more integrated," said Michael Kunigonis, vice president and general manager, Corning Automotive Glass Solutions. "As a result, an auto-specific use-case has emerged to address these trends and to challenge today's incumbent cover materials, which can fail up to one-in-three times during industry reliability tests, increasing supply chain costs."
Kunigonis said that is why Corning scientists developed the industry's first two AutoGrade™ cover glass solutions for auto interiors, in two-dimensional (2D) and three-dimensional (3D) formats. The 2D cover glass is optimized to pass industry reliability tests (using Corning's system-level design guidelines) 99% of the time, while preserving its authentic feel, superior durability, and advantaged optics for flat applications. Corning's 3D glass was developed for shaped or curved applications. It delivers the same reliability performance, when bent to shape, as the 2D cover glass. 
"One of the most striking attributes of Gorilla Glass for Automotive Interiors 3D is its ability to bend at room temperature, precisely covering the curved surfaces in modern auto interiors without compromising the reliability of the cover glass," said Fabio Salgado, commercial director, Corning Automotive Glass Solutions. 
Corning's proprietary ColdForm™ technology reduces shaped cover-glass part costs by up to 40% versus comparable hot-formed parts while sustaining exceptional optical performance and delivering AutoGrade™ reliability. 
"We've been extremely pleased with manufacturer interest in Gorilla Glass for Automotive," said Kunigonis. "More than 50 new models representing over 25 automakers around the world are designing our glasses into their vehicles, and last week we had an outstanding automotive industry response to our newest innovations."
AutoGrade™ Corning Gorilla Glass for Automotive Interiors 2D and 3D will be available for mass production in 2019, with automakers already working it into their designs for the 2020 model year.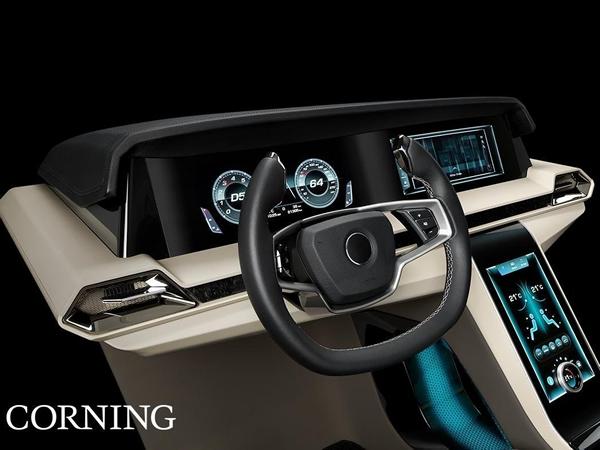 600
450
www.corning.com
2019-01-23T10:20:00
Corning Introduces the Industry's First AutoGrade™ Glass Solutions for Automotive Interiors
glassonweb.com