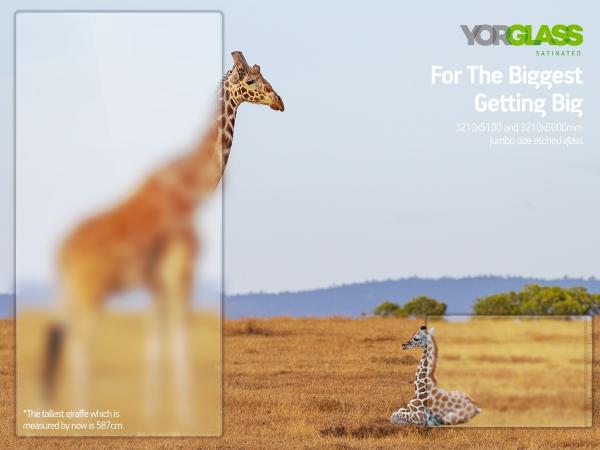 Photo source
www.yorglass.com
Jumbo size options for satin etched glass
Yorglass produces Jumbo size acid etched glass (satin glass) with the latest technology in its mega plant at Manisa, Turkey since the beginning of 2019.
With different light transmissions, Yormat and Yorlux are also available in Jumbo and DLF sizes. Yorglass is a trusted, global supplier for its partners with 47 years of experience in the sector. It provides the most stylish, aesthetic, and practical etched finished on one/double-sided glass alternatives with the most effective solution for variable applications in architecture and furniture: glass doors, shower doors, kitchen cabinets, tabletops, and many other applications.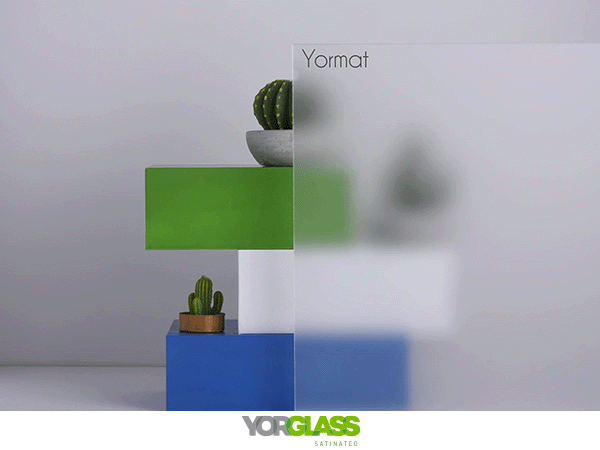 As with all products of Yorglass etched glass series, Jumbo size satin glass can also be tempered and laminated.
All Yorglass products match perfectly with all the processes that can be applied on the glass regarding their advantages such as; consistent finish and appearance, maintenance-free, more resistance than sandblasted glass, they do not peel or discolor like films, and does not scratch off like coatings.
Due to its size, customers will have more effective and efficient solutions for finished products. Wastage will reduce depending on the optimization and the preference of the project.
The available sizes are 3210x5100mm and 3210x6000mm for jumbo size etched glass.Jumbo size Yormat and Yorlux can be shipped by open-top containers overseas. If the size is 3210x5100mm, it will be shipped by 20' open-top container without the wooden boxes, if the choice is 3210x6000mm which is the biggest size on the range, then it will be shipped by 40' open-top container without boxes again with a frame. As always, easy to unload and time-saving. 
Please contact for further information about our products and shipping conditions.
600
450
www.yorglass.com
2021-10-28T10:30:00
For the biggest, getting big | Yorglass
glassonweb.com