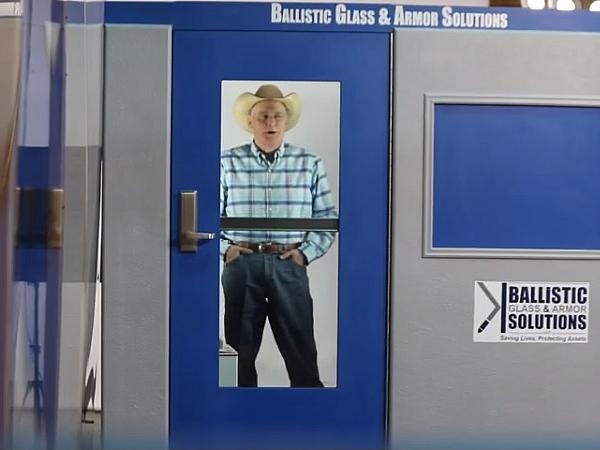 This interview is shared with permission from the "From the Fabricator" blog and features an interview with Michael Blackmore, President of Ballistic Glass and Armor Solutions.
I believe this may be the first interview I have done with someone I have not met in person yet. But after I saw the video embedded below, I just had to reach out and interview. Security and protective glazing is a growth area and I truly admire men like Michael who are determined to protect lives and property. Fascinating guy and I look forward to meeting him person some day… but until then you gotta watch this video and then check out the interview- it is a fun one!
Your videos- where you stand behind your product are super. How did you come up with the idea to do this and did you have any fear at all in the product not holding up?
The idea to do the "shoot me" videos was simply an "old school" approach to business that is the core of our approach to everything. We only put products on the market that we know will work… every time. I couldn't think of a better way to communicate that... so I said… "Shoot me." As far as fear... I was petrified…but not for the reason you may think. I knew our products would reject the rounds, I didn't flinch when the shots were fired. I was petrified that the cameras wouldn't capture the event on first take. It had taken 12 hours to setup the stage as a shooting booth…. And we didn't have time to re-set for a second take. Thank God, the cameras worked fine.
Your company has a very strong relationship with law enforcement organizations all over the country. How has that helped you and BGAS as you develop protective products for the glass industry?
Thank you for recognizing that. We absolutely support the "Thin Blue Line" the vast majority of law enforcement is comprised of exceptionally good and committed individuals. Unfortunately, this sometimes gets lost when the spotlight is directed at the rare "bad apples" in this community.
Having good relationships with law enforcement has definitely helped our efforts. We were honored to be chosen for all ballistic aspects of the NYPD Times Square Station and BGAS is the specified supplier for all ballistic glazing, framing, doors, and walls for NYPD in all five boroughs.
Law enforcement relationships are particularly important in rural America. Whenever a concern develops there, (bank, utility payment centers, check cashing, pawn shop, school, car dealer… and of course government buildings, and the police station), the first call made is to the police chief to take him/her for a cup of coffee to see what they think. This leads to an invitation for BGAS to consult and help develop the RIGHT solution to defeat the threat they are concerned about. (Forced entry., pistols, all rifles, and even blast and explosions).
Looking back to when you were a kid or teen, what did you initially want to be when you grew up? Did you ever think you'd be protecting people and saving lives with products you invented and/or innovated?
What did I want to be? Well… I rode my first bull in a rodeo when I was 14, and turned professional at 17. That is a young man's sport and I retired at 21.
It is a long journey from the rodeo arena to our state of the art glazing plant in Addison, TX and fabrication plants in Oklahoma.
I will tell you Max… it is very rewarding pursuing our primary objective of "saving lives and protecting assets" …. And providing out clients with true peace of mind.
For more information on Ballistic Glass and Armor Solutions please visit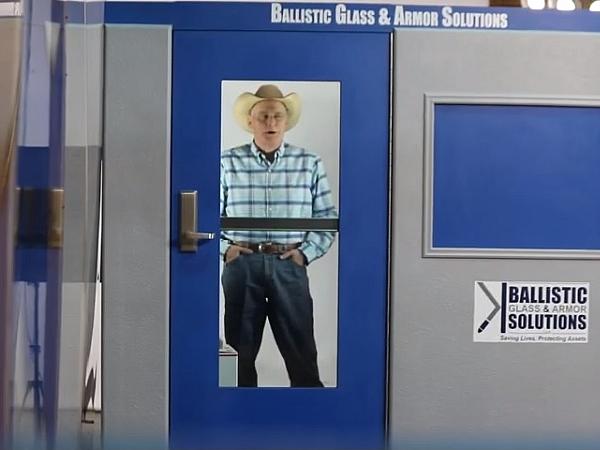 600
450
"From the Fabricator" blog
2019-08-12T11:20:00
Big 3 Interview- Michael Blackmore, President, Ballistic Glass and Armor Solutions
glassonweb.com