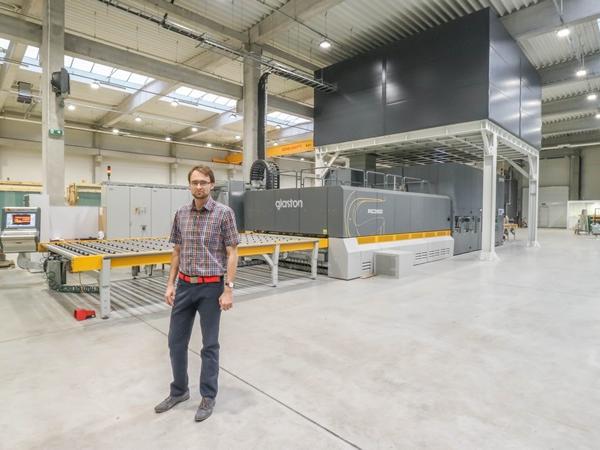 Photo source
www.glaston.net
RC350 strengthens tempering capabilities.
From a Polish family tradition, where knowledge of glass was passed through generations, Amber-Glass has accepted new challenges and changed with time.
"Today, we are extending the possibilities of our glass processing business," says Marcin Karel, Member of the Board and Production Director of Amber-Glass. "We're doing this by using only high-end machines from the best manufacturers, so we can deliver the best-quality products and service."
Almost a century ago a small workshop opened up – this was the 1925 origin of Amber-Glass, today the biggest building glass wholesale company in the Silesian region. In 2003 the company set up in Chorzow, an industrial city in Silesia. There, for the first time, Amber-Glass built its own in-house glass processing halls, gaining independence and a guarantee of high-quality glass.
Currently, Amber-Glass is supplying glass to numerous interior design companies, furniture producers and construction companies in Poland and beyond.
GROWING TOWARD A GREEN ENVIRONMENT
Amber-Glass is located within 600 km of six European capitals – Berlin, Vienna, Prague, Bratislava, Budapest and Warsaw. An excellent business location, but widespread urbanization has created more environmental concerns. Companies committed to energy efficiency, such as Amber-Glass, are front-runners in Chorzow.
Using eco-friendly methods, Amber-Glass has continued its business expansion. In 2016, the company decided to improve their glass processing by strengthening the company's tempering capabilities while staying energy efficient. As part of this ambitious aim, Amber-Glass purchased a Glaston RC350 tempering furnace.
THREE COMPONENTS, ONE SUPPLIER
"Selecting Glaston as our supplier was not a difficult choice," says Marcin. "The company combines three of our most crucial business components."
"First, Glaston is known for top-class technology you can trust. Second, the quality of the glass processed by their machines is undisputable – well known in the market. And third, the company's proven market intelligence helps us stay at the forefront of the evolving glass industry."
"Additionally, Glaston supports our drive for energy efficiency and environmental compatibility."
QUALITY IMPROVEMENTS – NOT UNNOTICED
Glaston RC Series tempering machines are just that: high tech, top quality, smart and energy-efficient – so customers can thrive in today's competitive tempering business, where high production and low energy consumption are necessities. Allowing maximum glass dimensions of 2,400 x 4,800 mm and thicknesses up to 19 mm, the RC350 furnace ensures a wide application capability.
"Our furnace is equipped with Glaston Insight, for monitoring production data, energy consumption and maintenance needs," Marcin notes. "One year of use, however, is little time to fully understand all the capabilities of such machines."
"It didn't take long to see that the new quality of glass, simplicity of operation and the availability of performance reports are the best parts of Glaston RC350. Definitely the biggest advantage is the quality can now offer our customers, and they've noticed the difference too," he says.
LIVING UP TO REPUTATION
"The furnace lived up to our expectations," says Marcin, "We would recommend it to others."
"The after-sales service has also impressed us. Glaston's team has always been responsive, fast and professional. Glaston has proved to be a company you can rely on."
DEVELOPMENT FOR SUCCESS
For Amber-Glass, acquiring Glaston's furnace is one essential step supporting the company's visions.
"Further developing our glass processing capabilities and extending our range is how we see our future," notes Marcin. "But without sacrificing quality or the environment."
Just as golden amber has been prized for millennia for its beauty and functional properties, Amber-Glass, with its highquality and multifunctional products, is now also set up to offer value to its customers for the century ahead.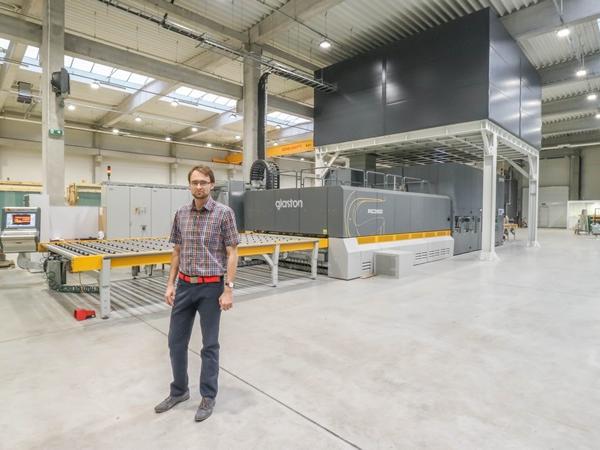 600
450
www.glaston.net
2018-01-08T07:20:00
Amber-Glass selects Glaston to support its century-long growth
glassonweb.com