From the beginning, UniGlass Polska has consistently pursued a dynamic growth strategy in providing high-quality glass and being a reliable supplier with short delivery times for its customers. In response to recently evolving customer requests, UniGlass purchased its first tempering furnace from Glaston.
Thanks to the high quality and large capacity, Glaston FC500™ has helped the glass processor create lasting relationships with an increasing number of customers in Poland and abroad.
The start of UniGlass Polska dates back to 2001. Headquartered in Łomża, a city in northeastern Poland, approximately 150 km from Warsaw, the company was founded as a partnership between Adam Wieczorek and its current owner Radoslaw Florczyk.
UniGlass began working with many renowned manufacturers of windows and doors with the production of insulating glass units. As the market began to evolve, the glass processor decided to add tempering to its range of capabilities. The success of UniGlass has always been based on careful selection of suppliers.
Radoslaw knew of Glaston for the past 10 years. Before any purchasing decision was made, he even visited Glaston's factory in Tampere, researching the offerings and learning first-hand about the performance of the different machines.
"The idea of purchasing a tempering furnace came up several years ago. When our customers really started demanding tempering glass, we decided that it was time to make the investment," Radoslaw Florczyk says.
 
HIGH QUALITY AND HIGH CAPACITY
"The quality of the end product provided by Glaston FC500™ and its high capacity were the main factors influencing our decision to go with this machine," Radoslaw says when explaining his purchasing decision. "We were not interested in buying alternative equipment from other suppliers because we saw for ourselves that only Glaston could guarantee the consistently high quality of the final product."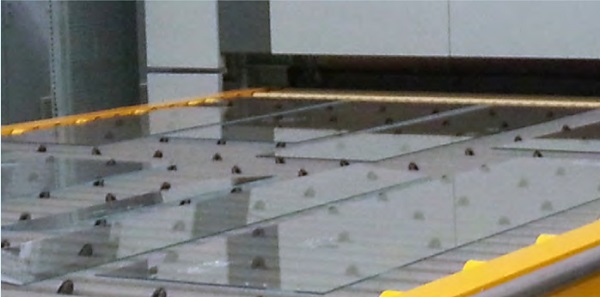 "The great quality of the final product is the best part of the Glaston FC500™ tempering line," Radoslaw underlines. "As soon as a new customer tries the glass that we produce on this line, he immediately notices the difference – and stays with us. The furnace has been key to our recent customer retention and growth strategy."
FC500™ was developed by Glaston to respond to today's needs in the flat tempering industry, enabling glass processors to stand out in their chosen market. Glass processors also benefit from decreased energy costs and increased Low-E capacity with unbeatable quality results.
 
HANDS-ON EXPERIENCE
"We really appreciate the user-friendly interface of the machine that makes it very easy to run the line," Radoslaw continues. And he should know, even though he's the owner of the company, Radoslaw has always been extremely keen to know all the technical aspects of his company's machinery. Therefore, he can easily work on the machine and run it just as well as any of his operators can.
In his opinion, the installation and training went very smoothly and according to schedule. Everyone in the factory was very pleased with the support that Glaston provided during this time.
"The furnace has been performing efficiently day after day without causing any disturbances to our production processes," Owner says.
In terms of his experience with Glaston's services, Radoslaw smiles: "Since the time of installation, we haven't had any problems. So there has been no reason for any of Glaston's services. That's the problem you have when the machine works perfectly."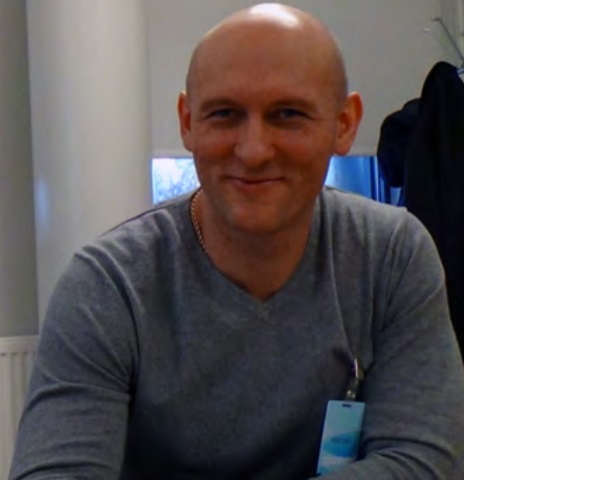 CONTINUING TO STAND OUT
According to Radoslaw, UniGlass today is best known for its high-quality glass products and its very short delivery times. These are the two factors that enable UniGlass to outperform their competitors. Indeed, the company has also been able to build up a customer base that reaches beyond Poland to other countries in the region.
"Today, about 50% of our production is sold on the Polish market. The other 50% is exported to Latvia, Lithuania, Denmark and Sweden," he says. UniGlass also plans to continue to grow the share of its exports.
OFFERING LARGE GLASS AND A WIDER RANGE
The company's plans for the future include further expanding its offering by adding new types of glass suitable for new applications. He also sees the need for large and jumbo glass sizes in the future.
To better plan for the future is the reason why Radoslaw visited Glaston again this December to see the latest machinery and technology.
"UniGlass is committed to stay at the forefront of the technological trends. We want to make sure we can offer our customers the total range of glass products that they need for their projects. Therefore, we must always be ready with the most reliable machines. With this business approach, we can continue to strengthen our competitive position both in Poland and even other markets abroad," he sums up.