Although the market has not yet rebounded fully after COVID-19, bus glass processing is getting ready to enjoy many of the same new opportunities that have opened for automotive glass. The way forward is to know how to add value to the bus glasses, thereby capturing a competitive edge.
The glass processing market for buses essentially consists of two very different products – windshields and sidelites. Each has their own challenges and opportunities. Bus windshields need to be bent and annealed, whereas bus sidelites need to undergo a process to be bent and tempered.
Both types of bus glass require exceptional processing quality and capability.
That's because the newest trends coming to the bus glass market include cut-outs, digital and screen printing, larger surfaces and thinner glass to reduce weight and fuel consumption. Yet all of this adds up to glass that is much more difficult to heat treat. As a processor, you need to sharpen your expertise to be able to deliver – but the rewards are well worth the effort.
Another trend that is not yet so common in bus glass processing is to add coatings, such as solar control. This helps keep the temperature in buses at a more comfortable level, reducing the need for air-conditioning in hot climates and lowering CO2 emissions.
Especially as vehicles of all kinds are rapidly transitioning to electric power, solar control coatings help additionally reduce fuel consumption, thereby significantly extending the range of the electric vehicle and increasing performance.
Sidelite challenges
Cutout sidelites are becoming ever more complicated to produce with conventional technology. These special glasses require advanced machinery to process the glass to meet demands for coatings, cut-out shapes and thinner units.
Today, bus manufacturers are looking for sidelites that comprise two separate glass units joined by a layer of gas insulation. The aim is to reduce the U-values and lower the weight. In most cases, the glasses for these units are only 3 mm thick.
Especially when tempering the sidelite glass, thinner surfaces are more challenging to get right quality-wise – and to comply with the automotive fragmentation standards that are much tougher than regulations for architecture.
The growing shapes of things to come
Not all sidelites are growing in size necessarily, but bus designs in general are looking at larger glass surfaces as the de-facto standard. Large and continuous transparent glass surfaces add finesse to the bus design and allow passengers to indulge more in the passing scenery.
Earlier, maximum glass requirements were 2.4 x 1.5 m. Today, bus glass of 2.4 x 1.7 is becoming the new standard. Those bus glass processors who are prepared to serve these needs are much better positioned to take advantage of this growing market trend.
Growing continuous glass surfaces are being requested for both sidelites and windshields. In the past, the windshield of a city bus would extend to the top only. Now, tourist buses in particular are requiring windshields that continue on the top of the bus to add flamboyance and a wow-effect for sightseers.
Digital and screen-printed glass surfaces are used to hide the structural elements of the bus. These surfaces block the unsightly metal or cords and add to the aesthetical appeal of the vehicle.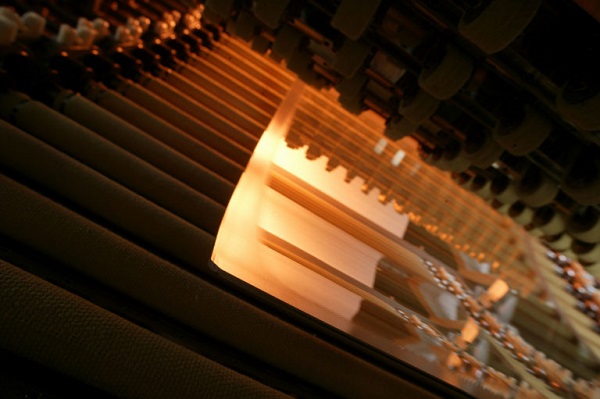 Entering or boosting position in the market
For processors looking to enter or boost their offering for bus glass, it is essential to have the capability along with quality results.
It all comes down to finding processing technologies capable of bending and tempering glass to the quality standards required. The technology needs to be able to focus heat very precisely to process both bus windshields and sidelites. It also has to be easy to control. By focusing on a smaller area, it is possible to heat evenly with challenging cut-out and screen-printed glasses without overheating to produce a nice contour in bending.
When looking for a reliable technology partner, make sure they have extensive knowledge in technology for processing both continuous windshields and sidelites. In fact, Finland has become known for offering some of the world's strongest expertise in bus glass manufacturing.
Keep in mind that any glass heat treatment process needs effective and flawless preprocessing to lead to quality end results. And now that the trend is moving toward larger and thinner bus glass, the preprocessing stage is more important than ever.
In particular, preprocessing of larger and thinner parts requires enhanced stabilization during all steps, often lower cutting and breaking pressures, as well as smaller cutting wheels. In addition, the handling needs to be improved – the parts require a better and more stable support as well as smooth surfaces on all glass touching points to avoid breakage.
Hence, one important criterion when selecting preprocessing equipment is the availability of adjustable cutting and breaking tools capable of an accurate control of low cutting pressures and a handling system with the capability to support the glass in the best possible way during movements.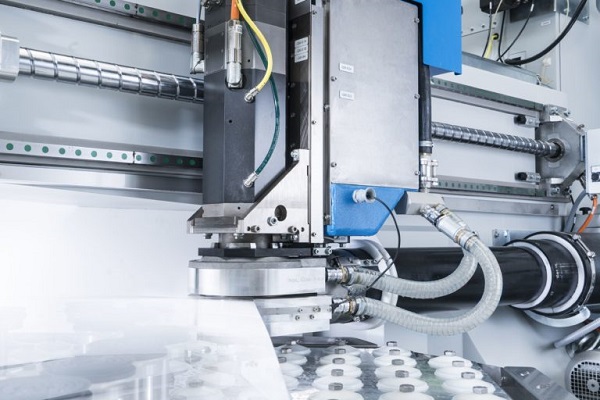 Replacement market
Even in the bus windshield replacement market, having the expertise to do the job is the way to win more business. Using technical glasses with borosilicate or aluminum silicate, for example, reduces breakages when a rock hits the windshield.
These glasses are already being used on a small scale in the passenger car market, and it will only be a matter of time before they will start being used for buses, too. Since these glasses behave differently, they are more complicated and challenging to process.
But here, too, is a growing market opportunity.
Winning the future market
As technology continues to be integrated within glass, glass units will grow in complexity. This presents growing challenges for glass processors.
How will you address these challenges? By gaining expertise and ensuring added value in all you do, you can create a lucrative market for your offering. By adding more technology in all you process, you can command a higher price and enjoy greater market exclusivity.