First presented at GPD 2019
The first concept concerns flexible and adaptive thin glass panels that can change their shape in response to external parameters. The second concept concerns thin glass composite panels in which thin glass facings are combined with (3D printed) core elements.
Through prototyping and laboratory experiments these concepts are investigated. From the initial results of these thin glass studies it can be seen that both concepts are very promising and viable for further in depth investigations.
Introduction
Researchers and students at the TU Delft and the TU Dresden are exploring the possibilities for using very thin glass for architectural applications. The basic idea is to adopt thin glass that is normally applied on smartphones and apply it in the building industry. The benefit of this thin chemically strengthened aluminosilicate glass is its small thickness (e.g. range 0.1 – 2 mm), its high strength and its high flexibility. This provides the opportunity for the creation of very lightweight yet strong façade glazing.
Compared to traditional glazing a significant weight reduction is thus obtained, which directly translates into easier installation and less transport energy. Also, due to its high flexibility, the glass can easily be bent at room temperature, without the need for cost and energy intensive hot shaping techniques. This offers opportunities for an easy creation of architectural appealing curvatures and the creation of adaptive and flexible façade glazing. The research follows two distinct routes, which are briefly introduced below.
Adaptive thin glass façade concepts
The first route makes use of the high flexibility of thin glass for the creation of adaptive glass façades. The general idea is that such façades can repetitively change their shape in response to external parameters. For instance, by bending the thin glass, ventilation openings can be created to provide an airflow through the cavity of a doubleskin façade.
Moreover, the curvature of thin glass façade panels could be adjusted so to better resist increased wind loading or to continuously optimize the orientation of thin film photovoltaic cells that may be added to the thin glass layer. Some examples of the developed adaptive thin glass façade concepts are given in Figures 1 – 3.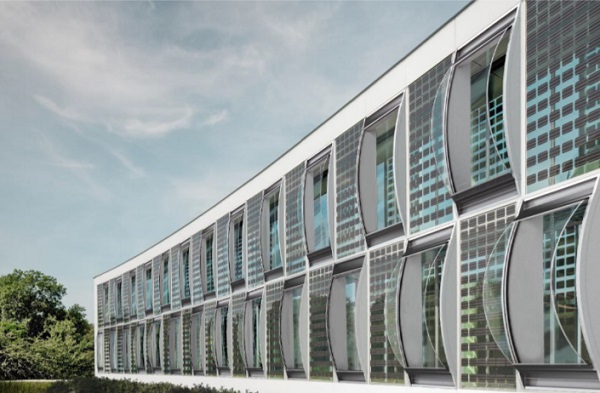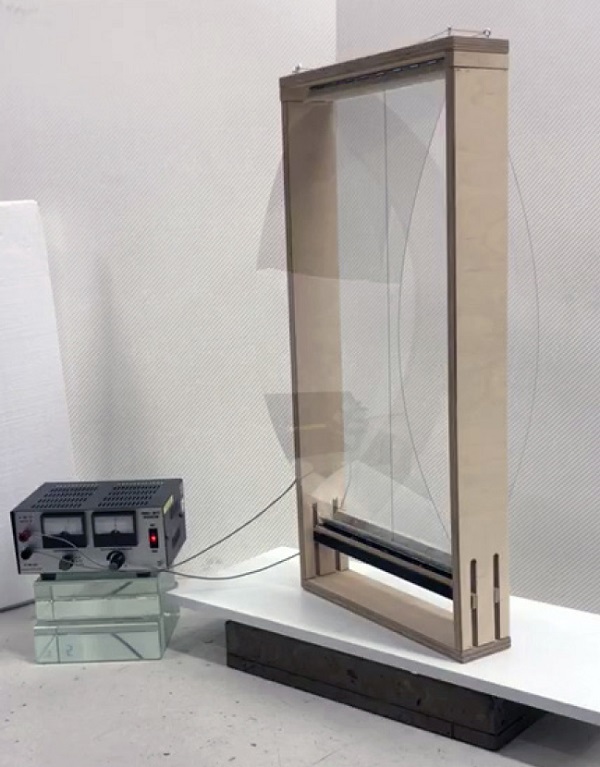 Composite thin glass façade panels with 3D-printed cores
The second route within the research is to stiffen the thin glass panels by means of 3D-printed core materials. This results in very rigid yet very lightweight façade glazing panels, which offer a benefit in terms of easier installation and reduction in transport energy.
Additionally, more lightweight glazing may potentially also result in a reduction of material use for the support framing and a reduction of the overall building weight. Moreover, the 3D-printed cores offer opportunities for daylighting control. Some examples of such thin glass composite panels, both in flat and curved shape, are given in Figures 4 – 6.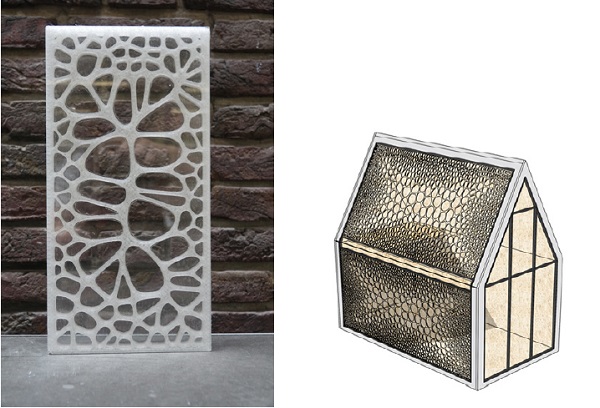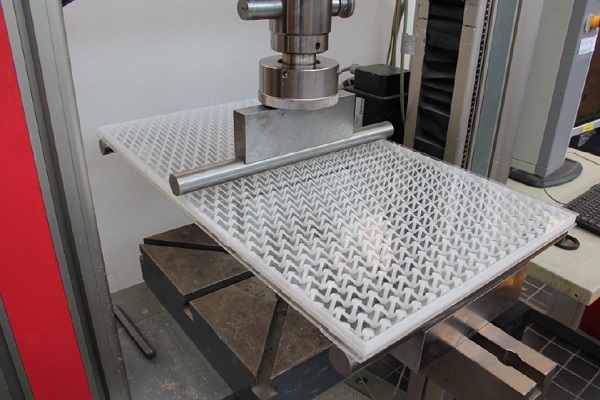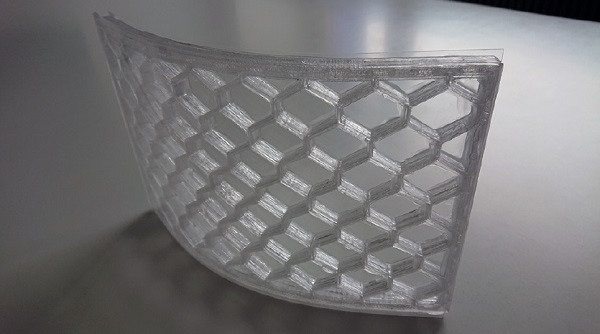 Conclusion
From the initial prototyping and laboratory experiments it is concluded that both adaptive and composite thin glass panels offer interesting novel façade glazing typologies. Further in depth investigations are currently being planned.
Acknowledgements
The material support of AGC for this research is gratefully acknowledged. Also all students (Michele Akilo, Stella Brugman, Marina Guidi, Marc den Heijer, Lorenzo Lazzaroni, Bahareh Miri, Tim Neeskens, Rafael Ribeiro Silveira, Charbel Saleh, Özhan Topcu, Congrui Zha), co-supervisors (Prof. James O´Callaghan, Prof. Tillmann Klein, Prof. Rob Nijsse, Dr. Michela Turrin, Dr. Marcel Bilow, Dr. Fred Veer, Dr. Martin Tenpierik, ir Lennert van der Linden) and external supervisors (ABT, Octatube, Prof. Maurizio Froli, Dr. Francesco Laccone, Prof. Tomaso Trombetti) are acknowledged.
Reference / Full paper download
The full paper by Louter et al. 2018 can freely be downloaded from http://heronjournal.nl/63-12/9.html and http://heronjournal.nl/63-12/9.pdf. Further background information and literature references are given in the full paper.