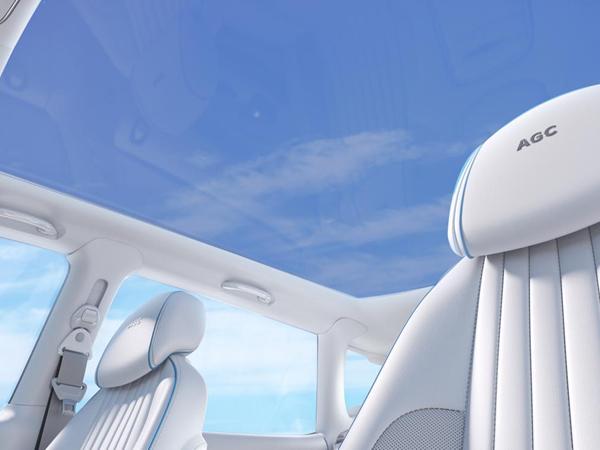 Photo source
www.agc-glass.eu
Designed for luxury car roofs, this light control glass switches from clear to dark blue in just a few seconds, at the mere touch of a button.
Seeking a technological "first" to offer its customer Daimler for the new Mercedes S-Class Coupé model, AGC Glass Europe set itself the challenge of producing a  light control glass roof three times larger than any competing product already on the market.
Other anticipated benefits included protection against overheating and UV light, in both transparent and dark modes.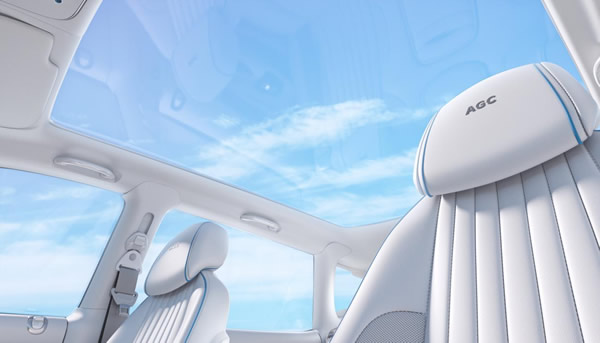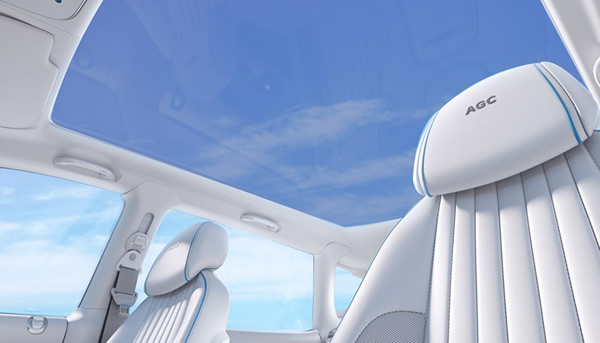 AGC had previously carried out basic research into this technology in Japan, when it was asked by a large Japanese car group to develop a similar application. In response it turned to SPD (Suspended Particles Devices) film technology, acquired under licence.
In this technology an extremely thin film is covered with random particles which when exposed to an electric voltage become aligned and make the structure transparent. The challenge was to produce the film and apply it to glass on an industrial scale, in a durable way that would stand up to all conditions.
Collaborating with their opposite numbers in Japan, the European researchers developed a solution in which the film is incorporated in a laminate "sandwich". In addition to the film and the electrical components, this complex structure also includes glass with solar control coatings.
These reflect the infra-red radiation that causes heating inside the passenger compartment, and also filter out the ultra-violet radiation that damages human skin and causes fading of the interior fittings.
The final product drew on all aspects of the group's technical skills in glassmaking: production of glass, glass coating, glass curving and glass lamination.
Then came the difficulties of scaling up the process on an industrial scale: how to combine mass production of an extremely complex product in previously unheard-of dimensions, while at the same time meeting the very strict quality standards imposed by Mercedes.
The challenge was met by calling upon the combined industrial know-how of plants located in Mol (Belgium), Roccasecca (Italy), Tatabánya (Hungary) and Chuderice (Czech Republic).
The result is seductive: Wonderlite™ gives passengers the wonderful feeling of being connected to the outside world. It is also available as an option on other S-Class models: the long wheelbase and stretch versions.
Six months after its introduction, it was also fitted on the prestigious Mercedes-Maybach S 600, this time in a sliding roof version, and once again as the biggest in its category.
And in the most recent development, the Wonderlite™ roof is now offered in a segmenting version, where the user can decide how much of the roof to switch between transparent and dark.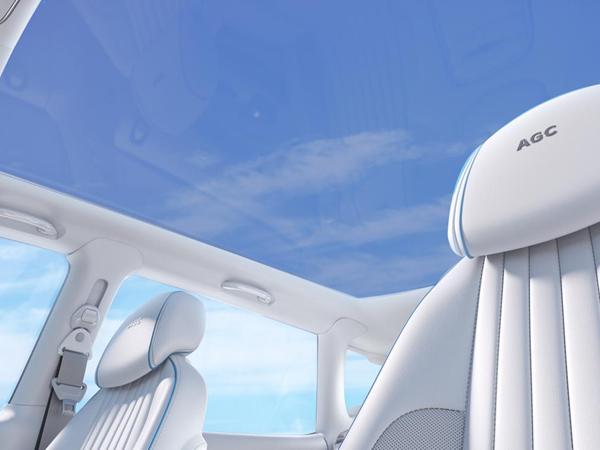 600
450
www.agc-glass.eu
2017-10-17T09:00:00
Wonderlite™, the largest light control glass roof
glassonweb.com