A few weeks ago 5 containers left Mappi factory in Italy, carrying the new ATS 4.0 to Toronto's 24 Hour Thermal Glass Company.
Now the new line is already working.
24 Hour Thermal Glass is a leader in the glass-manufacturing industry, continually striving to produce high quality glass at competitive price: as they says "customers expects the best and don't settle for less".
That's why they choose Mappi, and the intelligent power of the New ATS 4.0.
According to Nancy Mammaro, Mappi international CEO & Founder, "We are so proud when we gain a new customer, it means he recognizes the qualities of our products and our people; someone who share our vision and our search of excellence."
"ATS 4.0 is now the sum of all our latest innovations, a new level of excellence: We downplayed set-up operations and maximized the efficiency of our products that are increasingly easy, fast and reliable".
Many other ATS 4.0 are in the pipeline, ready to go in Usa and other destinations around the world.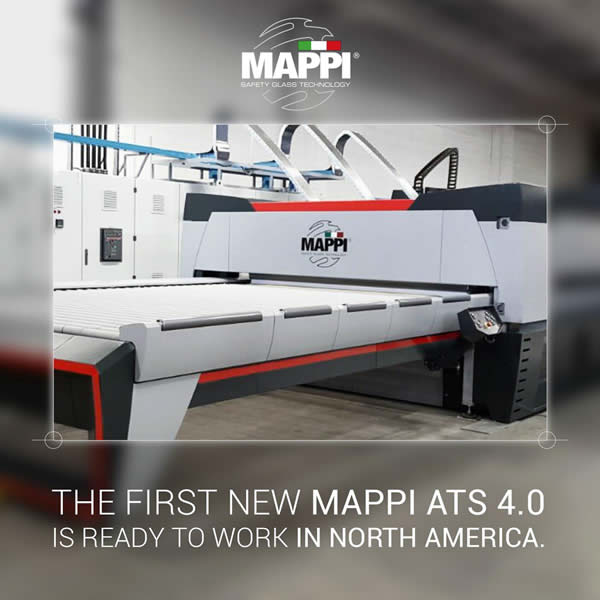 600
450
mappi.it
2017-05-30T12:01:15
Welcome new ATS 4.0 to North America
glassonweb.com