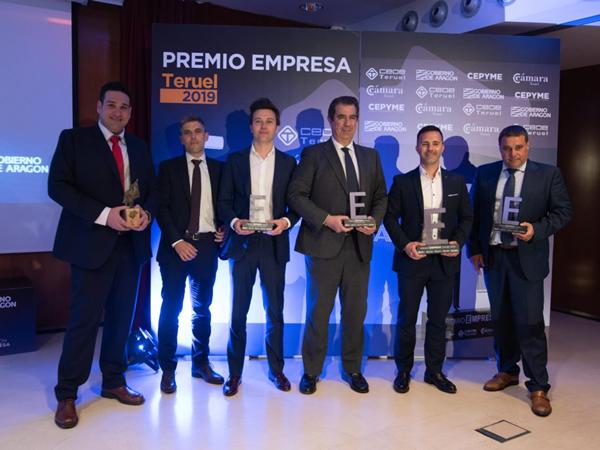 Photo source
www.turomas.com
The fifteenth edition of the Teruel Empresa Award was held on Monday, March 25, 2019, in the Assembly Hall of the Delegation of the Government of Aragon in Teruel.
The four distinctions, Internationalisation Award, Innovation Award, Business Trajectory Award and Teruel Company Award went to Conservas Calanda, Teruel Airport, Turomas and MotocrossCenter, respectively.
Álvaro Tomás, Vice President of Turomas, and Antonio Ortega, CEO of the company, received the award from Carlos Torre, President of CEOE Teruel.
In his speech, Álvaro Tomás expressed his gratitude for the work of all the people who have made it possible for Turomas to become a world benchmark in the manufacture of intelligent machinery for storing, loading and cutting glass.
He also mentioned his father, Miguel Tomás, precursor of this project which started more than three decades ago, turning a passion into a job to earn a living. 
Antonio Ortega, for his part, wanted to emphasize the importance of the Administrations helping and encouraging companies to continue growing, to be able to incorporate qualified personnel and the economy of the province to grow. For economic growth, quality broadband coverage is relevant.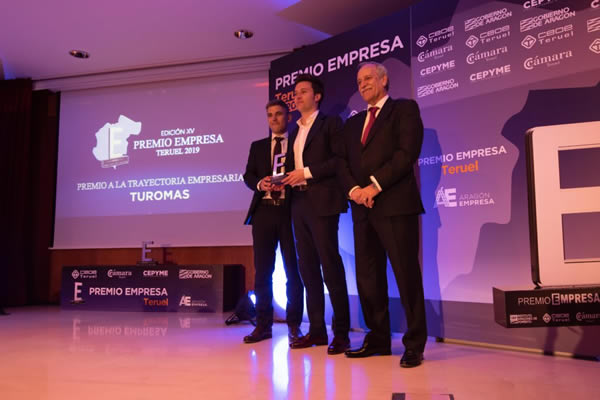 With this new award, Turomas becomes the first company in the province awarded in all categories. In 2006, it was distinguished with the Company Award for Innovation; in 2011, with the Company Award for Internationalization and, in 2014, with the Teruel Company Award.
In addition to the four recognitions and as in the last three editions, the CEOE-CEPYME Seed Award was also presented, which recognizes the work of young entrepreneurs. On this occasion, it was awarded to Agro Intelligent, a project focused on the creation and development of technology applied to Agriculture 2.0 and Industry 4.0, with special focus on analysis and automation.       
The intention of the Teruel Company Award is to recognize and value the high level of commitment of Teruel companies, regardless of their field of activity, for their journey towards excellent management.
The organizing entities are the Instituto Aragonés de Fomento, the business organizations CEOE Teruel and CEPYME Teruel, and the Chamber of Commerce, Industry and Services of Teruel.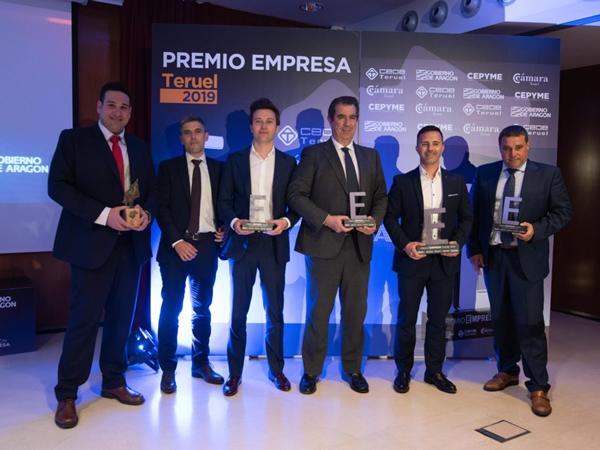 600
450
www.turomas.com
2019-03-26T11:00:46
TUROMAS, awarded for its business career
glassonweb.com