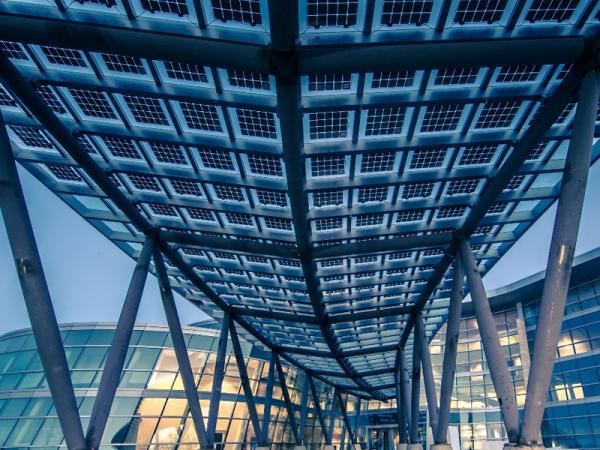 Photo source
www.vitroglazings.com
Building integrated photovoltaic technology generates power and doubles as a building component
Joining a prestigious line-up of new high performance, sustainable building products, Vitro Architectural Glass received a 2021 Best of Products Award from The Architect's Newspaper's (AN) glass category for its Solarvolt™ building integrated photovoltaic (BIPV) glass lites.
Reviewed by a jury of design professionals and AN editors, products worthy of this annual Best of Products Awards competition were evaluated for innovation, aesthetics, performance and value.
In response to growing market interest in BIPVs to enhance sustainability and energy efficiency in commercial buildings, Vitro recently introduced Solarvolt™ lites, delivering high performance, aesthetics and CO2-free power generation while also replacing conventional building materials.
Available for use in glass façades, vision glazing and opacified spandrel glass, Solarvolt™ lites also can be seamlessly integrated with balustrades, balconies, overhead glazing and skylights. The BIPV lites are compatible with virtually all of Vitro's glass products, including Starphire Ultra-Clear®, Acuity™ low-iron and performance tinted glasses.
Solarvolt™ BIPV lites can be manufactured as a glass-glass composite where solar cells are arranged between two glass lites, or with glass-film techniques. It is available in sizes up to 98" x 146" and in thicknesses of up to two 12mm lites. Cell density, transparency, colors and shapes all can be adapted to accommodate the project's design aesthetic, performance and technical requirements.
Solarvolt™ BIPV lites are available in a variety of configurations, including multiple solar cell arrangements and three unique photovoltaic crystalline silicone types for various effects on aesthetics and performance. The range of design options makes it possible to use Solarvolt™ BIPV lites to create dynamic, colorful designs.
To learn more about Solarvolt™ BIPV lites, visit www.vitrosolarvolt.com. To view the full list of The Architect's Newspaper "Best of Products 2021" award-winners, visit www.archpaper.com.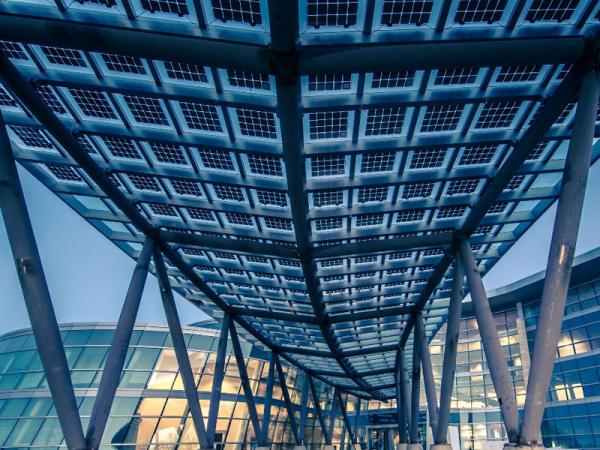 600
450
www.vitroglazings.com
2021-11-16T05:00:00
Solarvolt™ BIPV by Vitro Architectural Glass Earns Architect's Newspaper "Best of Products" Award
glassonweb.com