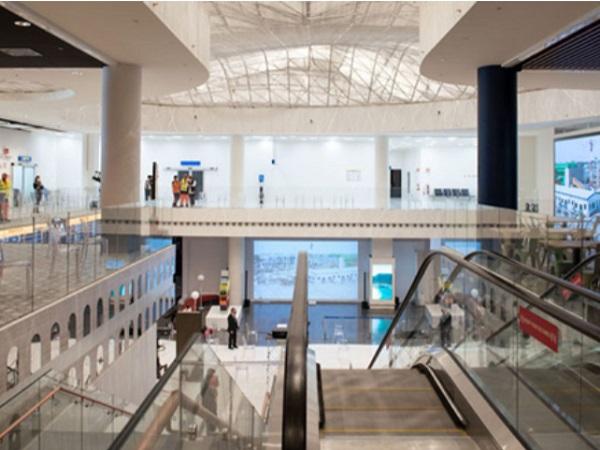 Photo source
Diamon-Fusion International, Inc.
SEA Milan adopts Diamon-Fusion® nanocoating technology to improve sustainability, enhance hygiene & reduce maintenance costs.
SEA Milano, the Italian Group that manages the Malpensa and Linate airports under a 40-year agreement signed by SEA and the Italian Civil Aviation Authority in 2001, announced the adoption of the Diamon-Fusion® nanocoating technology, with its application underway. SEA Milano has always been committed to offering high-quality environments to its passengers and airport staff. A large part of the Linate terminal has been recently renovated, in particular the security checks area, the passenger boarding area and the catering area, where numerous glass balustrades have been installed which give brilliance and luminosity in the name of modern architectural canons.
SEA Milano has decided to adopt DFI's innovative nanotechnology-based solutions, as the global market leader in glass protection with references throughout the world, in order to optimize the maintenance of all these surfaces and the large exterior windows, which are subject to atmospheric pollution.
With the Diamon-Fusion® treatment, the glass surfaces are easier to clean and maintain and increase transparency and brilliance together with greater hygienic efficiency, as the permanence and diffusion of germs and bacteria that can be easily transmitted by touch. Furthermore, DFI's treatment also contributes to LEED credits.
Mario Grimaldi, Maintenance Director of SEA, stated: "We have gone through a particular and very complex period due to the pandemic, during which we have further improved the internal maintenance processes to achieve an environmental management that can leave its mark on passengers with a feeling of greater security and renewed beauty from an aesthetic point of view. After a careful evaluation and search for innovative solutions, we found a reliable partner in Diamon-Fusion International for a collaboration that is also producing results in terms of sustainability. Various surfaces inside Linate have already been treated, such as the internal glass and balustrades of the new catering area, the internal and external windows of the administrative offices and several mirrors in the recently renovated passenger services. The goal is to protect around 12,000 m2".
Massimiliano Langs, Administrator of Technology & Communication, Milan-based DFI's partner, assisted by Eng. Marco Palazzolo, shared: "Proud to have the opportunity to provide DFI solutions to promote innovation, nanotechnology and environmental sustainability in one of the main airports in Italy. DFI has been a member of the US Green Building Council for years and with us also of Green Building Council Italia, pursuing the best solutions to increase the performance of glass surfaces by enhancing features that allow SEA Milano to significantly save time and maintenance costs while reducing waste".
Guillermo Seta, DFI's Vice President of Business Development, added: "Linate is one of the major City Airport Hubs in Europe and we are honored to partner with SEA Milan Airport Group with our full support in terms of sustainability and savings in maintenance costs, improving the overall traveler's experience, offering a more hygienic environment to the millions of passengers who pass through Milan Linate every year."
SEA Milano is now among nine (9) European airports that have set themselves the goal of achieving Carbon Net Zero by 2030 and is striving to be ready for the first hydrogen-powered aircraft flight by 2035.
To find out more about SEA Milano, Diamon-Fusion International, and Linate Airport, please visit their respective websites at:
https://seamilano.eu/en
https://dfisolutions.com/
https://www.milanolinate-airport.com/en/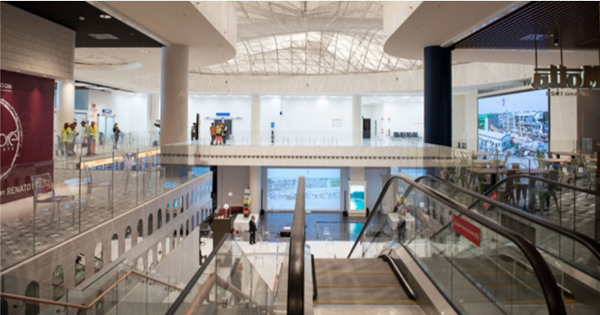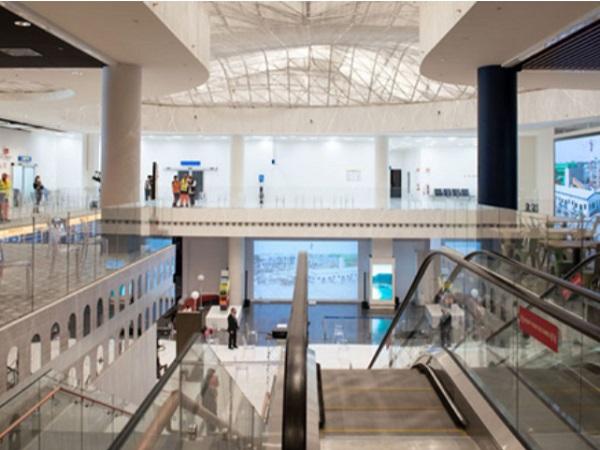 600
450
Diamon-Fusion International, Inc.
2023-03-15T09:00:00
SEA Milan Airport Group Adopts DFI's Nanotechnology at Linate Airport
glassonweb.com