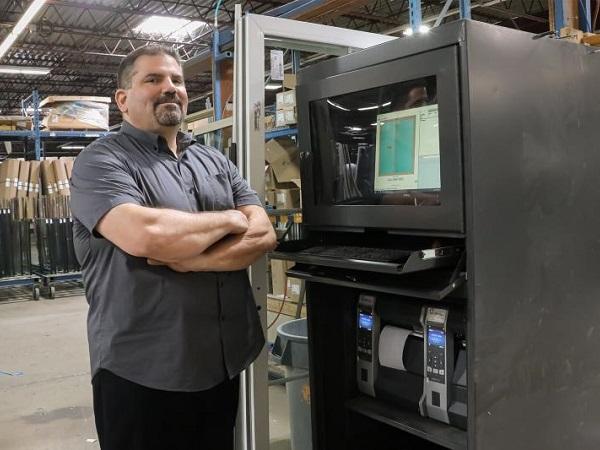 Photo source
fenetech.com
Window and door production is complex. Fenevision ERP enables Polaris Windows & Doors to conquer that complexity.
Polaris Windows and Doors was a growing success in the late 1990s. The company had significantly grown its sales, customer base and product lines since it began making aluminum storm doors and windows in 1979 in Youngstown, Ohio.
But by 1999, order entry errors were common and costly. Plant floor equipment was not connected or integrated. Staff configured doors in spreadsheets. The company needed a better way to run.
"We had a legacy system for order entry, shipping and accounting," says Dave Cicozi, who has been at Polaris for 38 years and is now systems coordinator. "We had a stale, outdated window manufacturing software solution."
A Leap of Faith
To solve the issues, Polaris did something nearly everyone advises against: It became the first customer for an unknown new fenestration ERP system. In this case, FeneVision.
"With FeneVision, we first began with BOM setup, and with new technology, we were able to tie together our cutting and welding equipment," Cicozi says. "What I liked most was that we were able to integrate it into the middle of our current system."
FeneVision has been essential for Polaris during the last 20 years as the company continued to add new lines and customers and grow.
"We wouldn't have been able to handle our increased production without FeneVision," Cicozi says. "The ascent of the software has kept pace with the advancements in our industry. It's just been phenomenal."
Flexibility is Key
Window and door production is complex. Fenevision enables Polaris to conquer that complexity.
Information Systems Manager Jamie Mallery says, "The software is so flexible with the availability of validation conditions, visibility expressions and production groups. The system is easy to use and easy to manage."
"Once we configure FeneVision, it's a seamless process from order entry through shipping and delivery," Mallery says. "My FeneVision experience is FeneVision is fenestration manufacturing solved. It's so customizable and flexible. It's a complete solution."
Cicozi adds, "Even with that flexibility, we can maintain consistency with, for example, those built-in validation rules and grouped production."
Consistent. And more efficient.
Producing More with Fewer People
The ability to make ongoing efficiency improvements is another reason Polaris continues to build its future with FeneVision.
"Our volume has increased," Cicozi notes, "but the growth of our support staff has been minimal. We're able to produce more with fewer people. The efficiencies we've gained with FeneVision have been invaluable."
Polaris further improved efficiency and customer support when it implemented the FeneVision WEB module,
"With WEB" Mallery says, "our customers have visibility into what is happening with their orders. They can see production status, which allows them to service their customers with much more accuracy. They know when something is going to be delivered because it tells them right on their dashboard."
Which allows Polaris to be more efficient.
"60 percent of our customers enter their own orders, saving our internal staff time and effort," Mallery says. "Deploying WEB has increased the visibility of our customers and decreased our employees' workload."
RMAs and Tracking
The benefits to Polaris go beyond remote order entry. The tracking modules installed 20 years ago continue to deliver benefits.
"The Tracking and Trucking modules are extraordinarily helpful," Mallery says. "We scan items through production then move those finished goods to the shipping docks. This guarantees our shipping paperwork, including the all-important shipping manifest, is highly accurate."
And Polaris plans to add more capabilities.
"We're looking forward to when we get new scanning devices for the drivers and deploy the Delivery module," Mallery says.
"I'm also looking forward to deploying RMA (Return Merchandise Authorization). We're still developing that project, but I see huge benefits to the RMA module as we move away from a legacy process to a FeneVision process."
A True Partnership
Cicozi says the ongoing partnership with FeneTech has been invaluable.
"From the beginning, FeneTech has listened to our needs and acted upon them," Cicozi says. "FeneTech staff discusses with us what we need, then comes up with ways to not only meet our needs but make whatever it is make it more efficient."
"They do a phenomenal job supporting us." This includes continually improving FeneVision.
Cicozi says FeneVision gives Polaris the tools they need to conquer production complexity. "And if something's not there? A couple of emails or phone calls, and we work through it."
"FeneVision is the total package," Software Project Coordinator Eric Davignon says. "From the front end at quote and order entry to the back end with production and then on to shipping—FeneVision does it all."
Mallery adds, "We've never worked with a company that's as interested in our problems as we are."
And those previously too-frequent order entry errors? Cicozi says, "Today with FeneVision it's unheard of. FeneVision allows us to order in any configuration, and we know that when we place an order, it's placed correctly."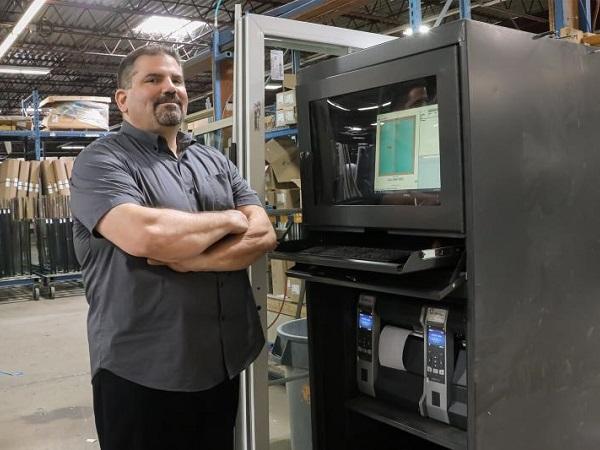 600
450
fenetech.com
2021-08-17T07:00:00
Polaris Windows & Doors: FeneTech
glassonweb.com