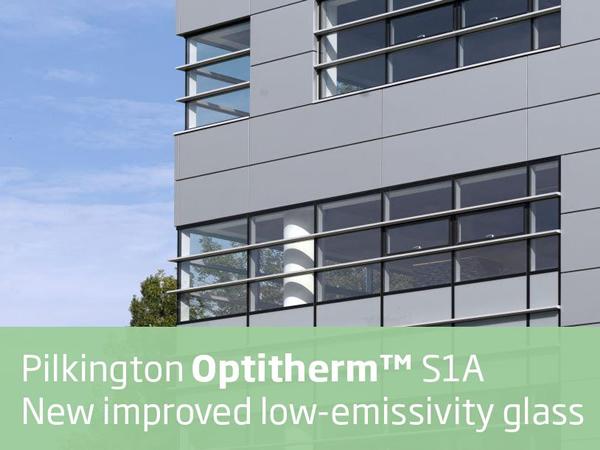 Photo source
www.pilkington.com
Pilkington Optitherm™ S1A low emissivity glass meets all current requirements for modern low emissivity glass.
Thanks to its low emissivity coating that provides a Ug-value of 1.0 W/m²K, Pilkington Optitherm™ S1A is already known for its ability to reduce heating costs and avoid energy loss.
This recent upgrade optimises these proven qualities to provide additional benefits. Improved light transmission and total solar heat transmittance (g-value) now enhance room comfort by reducing window draughts, which ensures evenly distributed heat throughout.
Saving energy has become an increasingly important issue and in that area Pilkington Optitherm™ S1A makes a huge contribution. Carbon Dioxide (CO2) output is reduced, helping to protect the environment, whilst the energy efficiency it offers, reduces heating costs.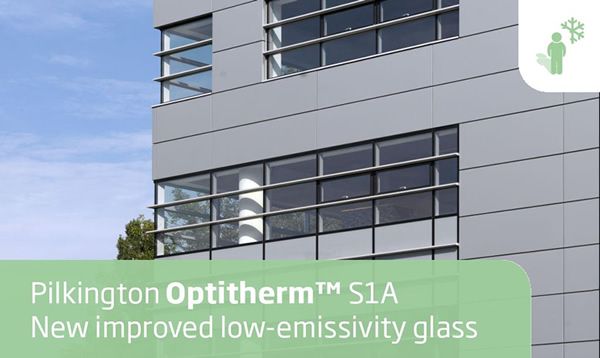 Benefits
Pilkington Optitherm™ S1A offers following benefits:
reduces heating costs and actively helps to increase well-being;
better use of the living space by avoiding cold drafts from windows;
energy efficient way to reduce heating bills and environmental impact through reduced CO2 emissions;
enhances internal living environment through high viewing transparency with 64% light transmittance and 40% total solar heat transmittance (within a 4/12/4/12/4 IGU construction);
Ug-value of 1.0 W/m²K in a double-glazed unit, in accordance with EN standards;
available in a wide range of products for various applications;
available in combination with Pilkington Optilam™ and Pilkington Optiphon™ for impact resistance, increased security or improved noise reduction.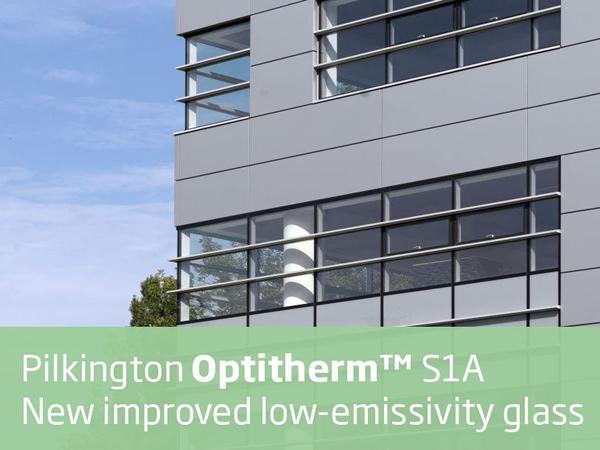 600
450
www.pilkington.com
2019-03-20T07:30:00
Pilkington Optitherm™ S1A
glassonweb.com