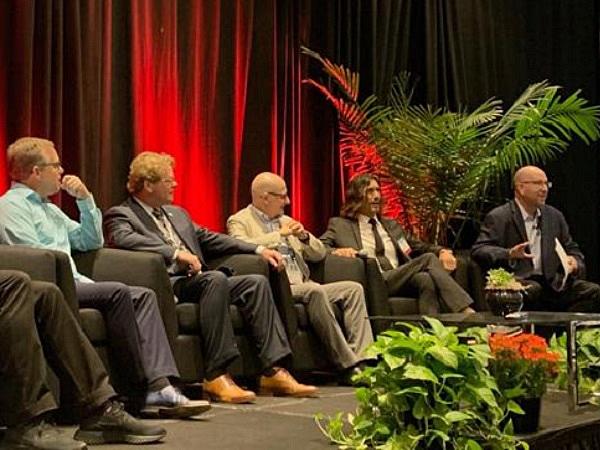 Photo source
www.permasteelisagroup.com
Permasteelisa North America was honored to participate in the GlassBuild 2019 in Atlanta, Georgia.
This three-day industry event is the largest annual gathering place for the entire glass and glazing industry in the US, and brings together leading business players.
At the event Permasteelisa was awarded Project of the Year by NGA (National Glass Association) for the Central Park Tower Podium in NYC, which will open this fall. The project, conceived by James Carpenter Design Associates (JCDA), features a 'waveform' façade which mimics the column modulation of the neighboring buildings, while creating a new kind of shopping experience on the interior.
The curvature of the glass allows for mullion-less wall design despite the 16 ft (4.9 m) floor-to-floor heights required. 52,700 sq ft (4,900 sqm) of double laminated, curved IGUs with a ceramic frit pattern are the key feature of this custom façade. The project manager, Mr. Christopher Feminò, was on hand to accept this award on behalf of the Permasteelisa North America team.
Mr. Roberto Bicchiarelli, Lead Concept Designer and Business Development Manager for Permasteelisa North America, was invited to speak at the Glazing Executives Forum. This year's panel was entitled 'Battle of the Wall' and the focus was on high-performance glazing systems in direct response to NYC's proposed new building standards to address poor performing building stock.
Mr. Bicchiarelli and the other invited panelists presented facade solutions which raise the bar in sustainability and carbon neutrality, including mfree-SCCF, Permasteelisa Group's Moisture Free, Sustainable, Closed Cavity Façade. The mfree-SCCF system, which was developed by the Permasteelisa's Group Innovation & Solutions team, offers significant thermal performance improvements with low maintenance and high acoustic performance. 
This technology has already been successfully implemented in numerous projects mainly in Europe and Australia such as One Fen Court in London, Roche Diagnostics in Rotkreuz, Switzerland, 200 George Street and UTS Central in Australia.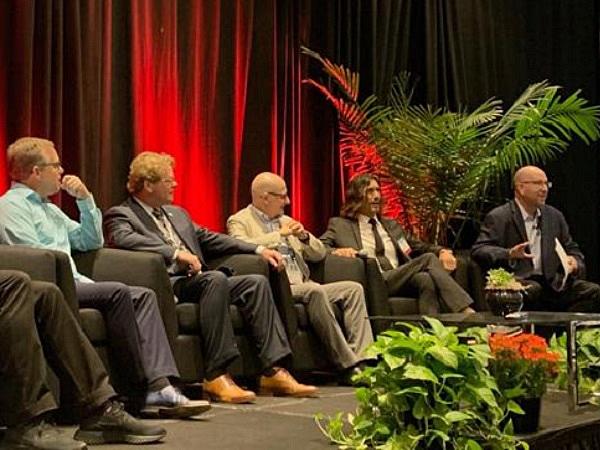 600
450
www.permasteelisagroup.com
2019-09-26T08:30:00
Permasteelisa at GlassBuild 2019
glassonweb.com